Introduction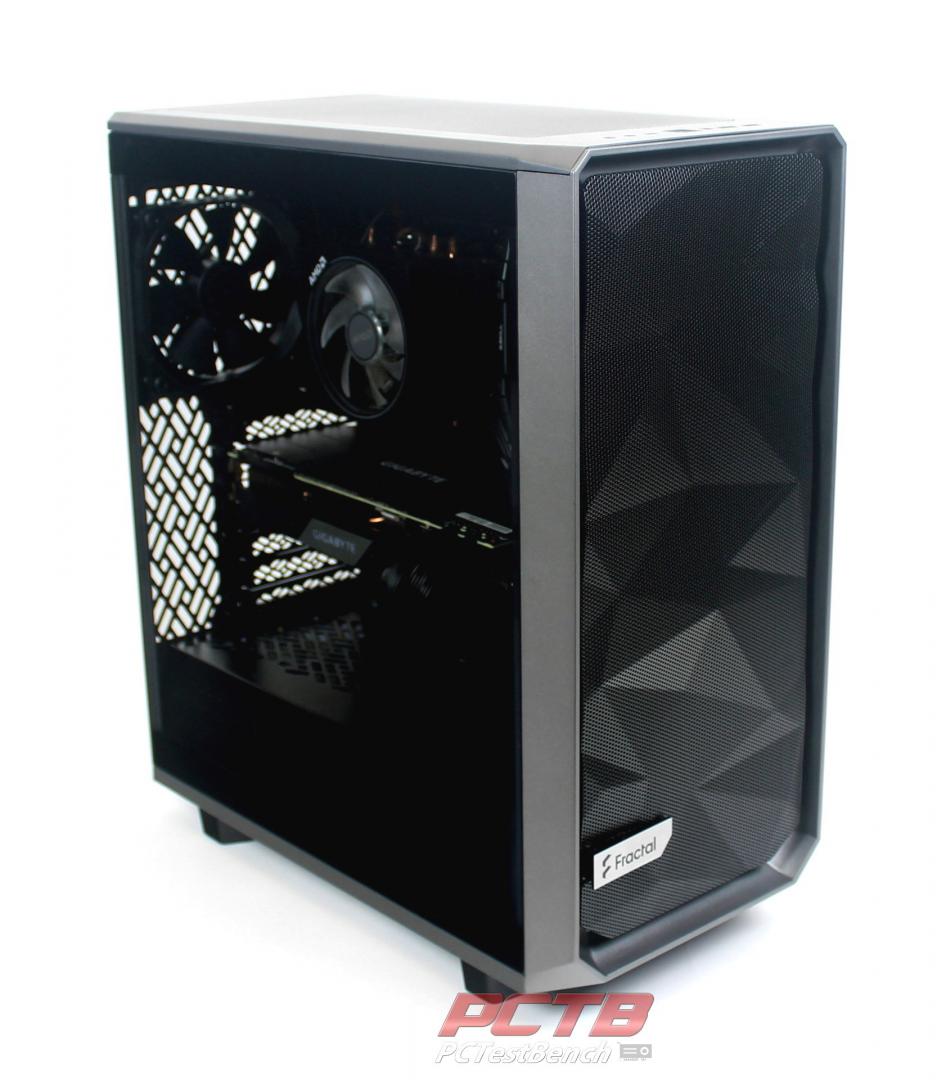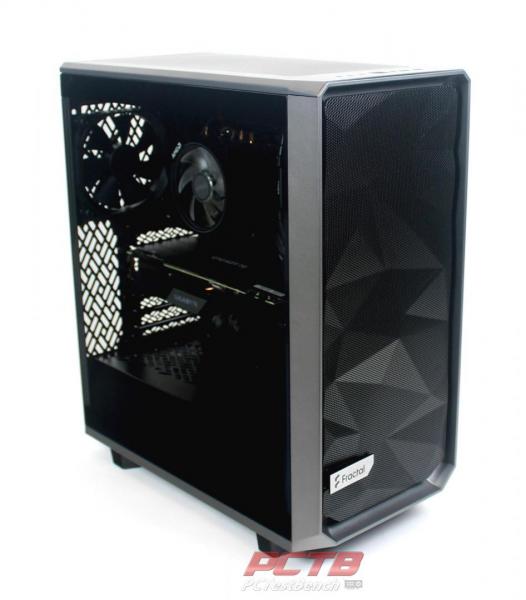 Fractal Meshify series of cases has been a staple for builders ever since they hit the market in 2016 with its great cooling performance and unique angular mesh front panel. Since then we have seen many additions/revisions to this line over the years and today Fractal adds another case with the Meshify 2 Compact. The Meshify 2 Compact features the same iconic angular mesh front panel as its predecessors but comes with an updated I/O front panel that includes USB Type-C, tool less side panels, full-length PSU shroud, and a fully removable top panel. The Meshify 2 Compact comes in 5 different models which include: Black Solid, Black TG Dark Tint, Black TG Light Tint, Gray TG Light Tint, and White TG Clear Tint (will be available in Q2) all at an MSRP of $109.99.
We would like to thank Fractal for sending us the Meshify 2 Compact for review.
Fractal's Take on The Meshify 2 Compact
The Meshify 2 Compact is a performance-oriented ATX case that focuses on flexibility and space efficiency to maximize component and cooling support in a minimal space with a bold sense of style. As a direct successor to the still highly successful Meshify C that first established the series in 2016, the Meshify 2 Compact boasts one of the most extensive lists of design improvements and upgrades to be seen in a single iteration.
Features and Specifications
Notable Features:
Iconic angular mesh front provides filtered airflow with a bold, stealth-inspired aesthetic
Room for GPUs up to 360 mm with a 240 mm radiator in the top, or up to 360/280 mm front radiators with GPUs under 305 mm
Seamless TG panel with steel frame support and bolt-free top-latching mechanism
Modular chassis design with removable top panel assembly opens up to fully expose the case interior on three sides
Three front USB ports including one USB 3.1 Gen 2 Type-C with fast charging and speeds up to 10Gbps
Full-length power supply shroud with two-part removable cover
Technical Specifications:
3.5″/2.5″ drive mounts
2 (included)
Dedicated 2.5″ mounts
2 included, 4 positions total
5.25″ drive bays
N/A
Expansion slots
7
Motherboard compatibility
ATX / mATX / ITX
Power supply type
ATX
Front interface
1x USB 3.1 Gen 2 Type-C
2x USB 3.0
Audio I/O
Power/Reset buttons
Total fan mounts
7x 120 or 4x 140 mm and 2x 120 mm
Front fan
3x 120 or 2x 140 mm (2x 140 mm fan included)
Top fan
2x 120/140 mm
Rear fan
1x 120 mm (1x 120 mm fan included)
Bottom fan
1x 120 mm (requires removal of HDD cage)
Dust filters
Top, front, bottom
Front radiator
Up to 360/280 mm
Top radiator
Up to 240 mm
Rear radiator
120 mm
Bottom radiator
120 mm (requires removal of HDD cage)
PSU max length
200 mm w/o HDD cage
165 mm w/ HDD cage
(cages in max forward position; additional space required for front fans/radiators installed below the shroud)
GPU max length
360 mm total
341 mm w/ front fan
CPU cooler max-height
169 mm
Cable routing space
17-28 mm
Cable routing grommets
Yes
Fixed Velcro straps
Yes
Tool-less push-to-lock
Top, front and side panels
Captive thumbscrews
HDD, SSD, and PSU brackets
Case Material
Steel
Left side panel
Steel or tempered glass
Right side panel
Steel
Case dimensions (LxWxH)
424 x 210 x 475 mm
Case dimensions w/o feet/protrusions/screws
412 x 210 x 455 mm
Net weight
Solid: 7.7 kg / TG: 8.1 kg
Package dimensions (LxWxH)
552 x 320 x 554 mm
Gross weight
Solid: 9.3 kg / TG: 9.8 kg