System Build and Installation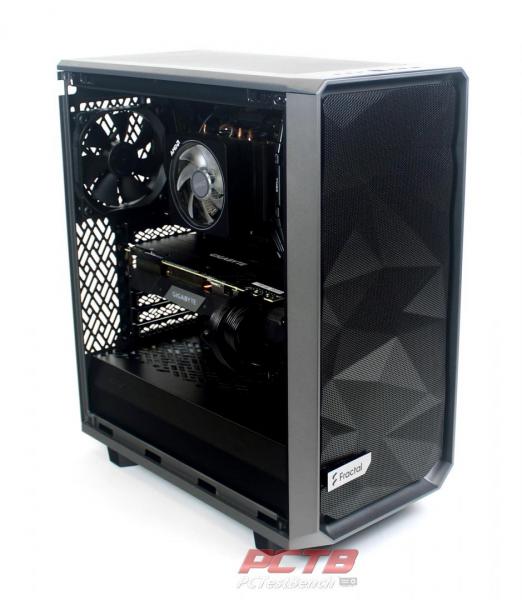 The hardware included in this build includes:
MSI X570 MEG ACE
Ryzen 3900X with Wraith Prism Cooler
2 x 8GB G.Skill Ripjaws V 3200MHz DDR4 Memory
Gigabyte RTX 2070 Super Gaming OC
Corsair HX750i
Crucial P1000 M.2 Drive
Despite the Meshify's small form-factor, it felt quite roomy to build in. This was mainly due to its feature of being able to completely remove the top plate of the case. This makes installing the motherboard a cinch especially when securing it to the top standoffs. I wish all cases had this capability because in a number of my past mid-tower builds, installing those CPU cables was a struggle. I also appreciated the ample amount of routing grommets around the motherboard and on the PSU shroud. This made managing my cables a breeze with a clean-looking end result.
I ran into a minor issue when installing the side-mounted USB 3.0 cable. The angled grommet just did not have enough clearance for me to install the cable without it putting a strain on the motherboard USB 3.0 port. This was a slight inconvenience as there was plenty of room to route it on the bottom to my other USB 3.0 port on my motherboard.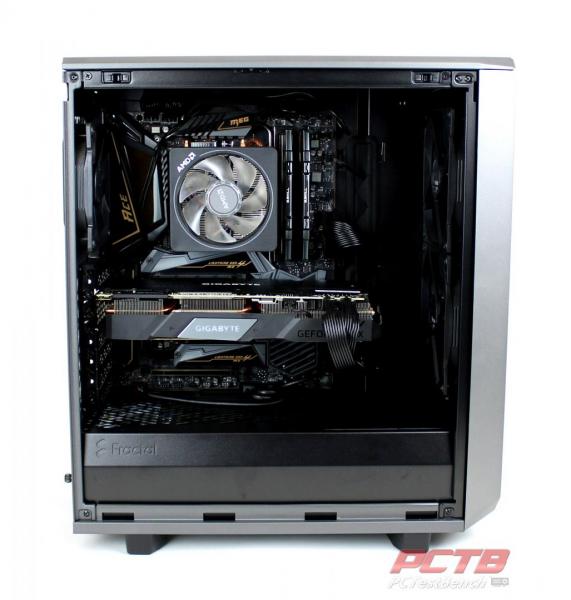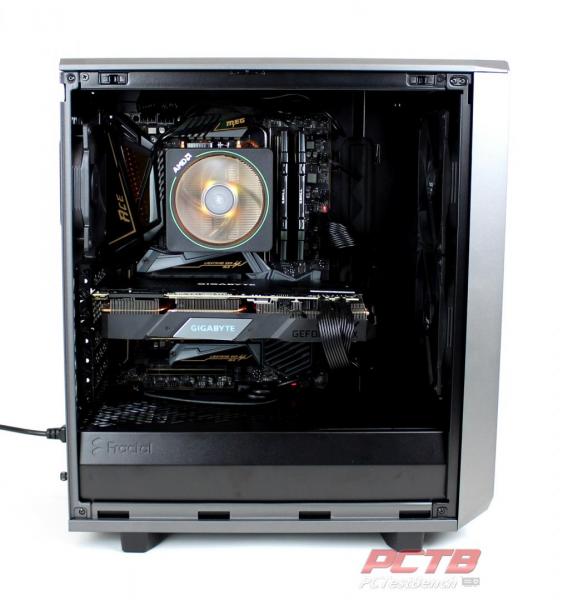 Thanks to the cable channels and included Velcro straps the build also looks extremely clean at the back and even behind the motherboard tray. Even though the Meshify came with zip ties, I did not need to use them in my build. Though if you went the RGB route I'm sure those extra tie downs and zip ties would come in handy. Like I do in most of my builds, I chose to remove the HDD drive cage to give me that little bit of extra room to work with and tuck away my cables.