On the Inside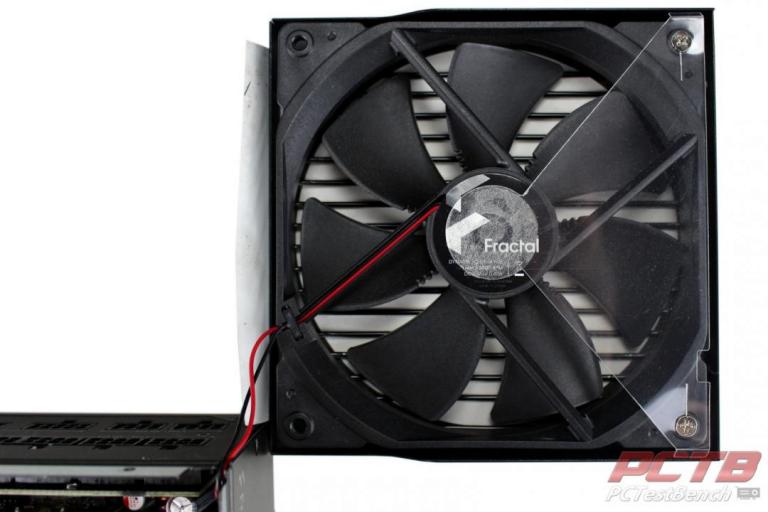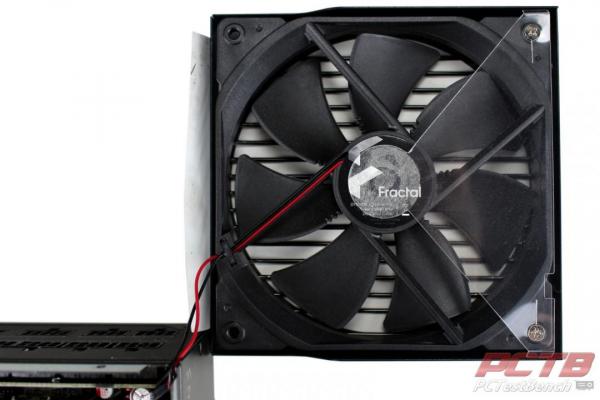 Fractal uses its own fan inside its power supplies so you know it'll be quiet and reliable.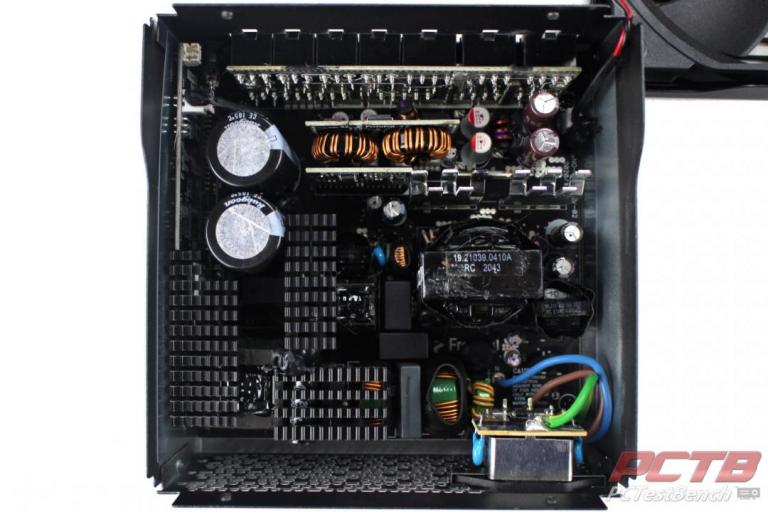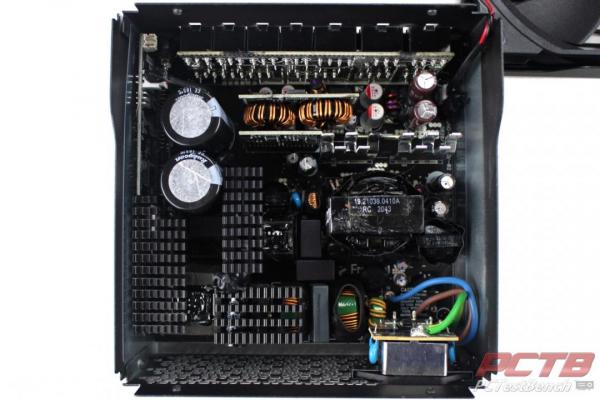 Inside, everything is crisp and clean. Fractal uses a fully wireless design, meaning all of the main power is carried between the mainboard and modular connection daughterboard through heavy busbars, not with wires like most. All of the MOSFETs and rectifiers are heatsinked into the large black heatsinks. The high current 12V area even has additional heatsinks soldered into the board to pull heat away from the traces.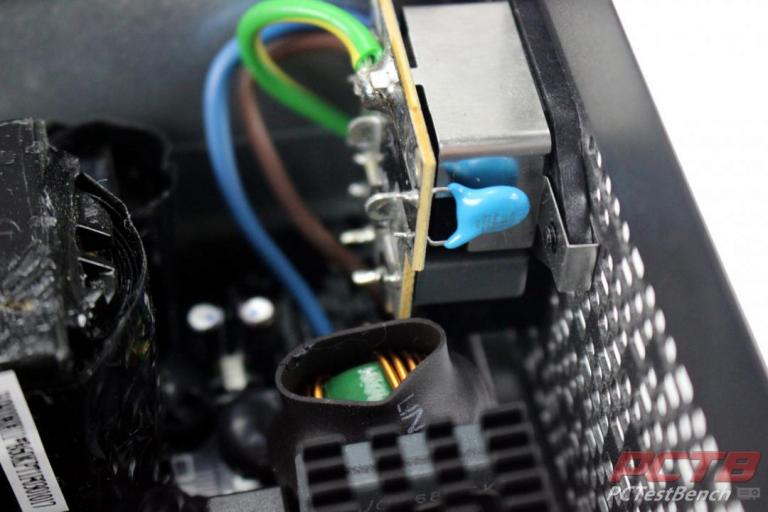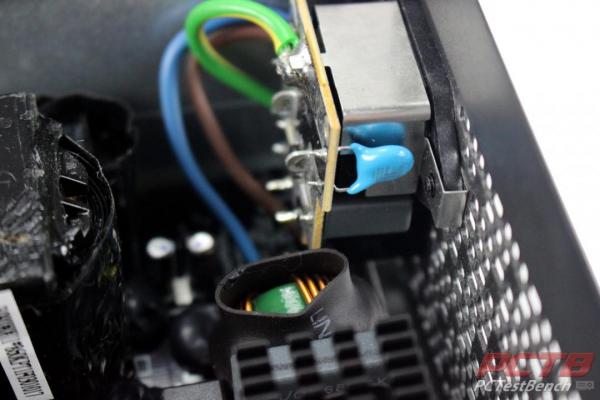 Incoming power is heavily filtered right at the EMI shielded socket.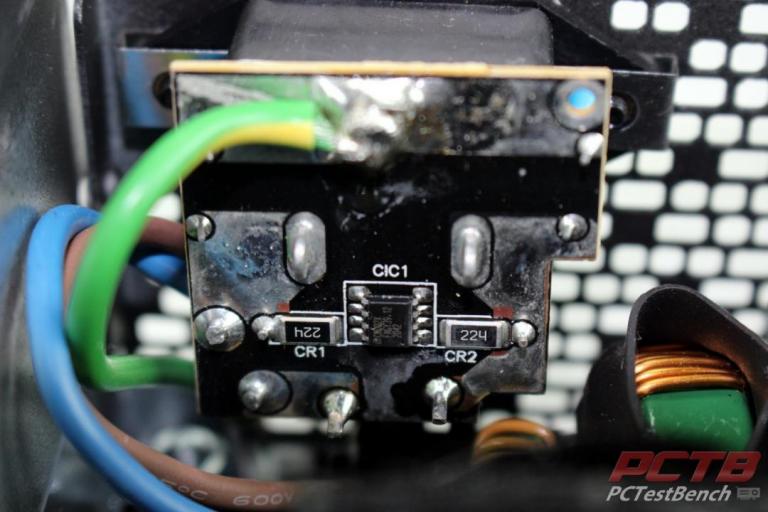 There appears to be some logic right on the input PCB that monitors incoming current.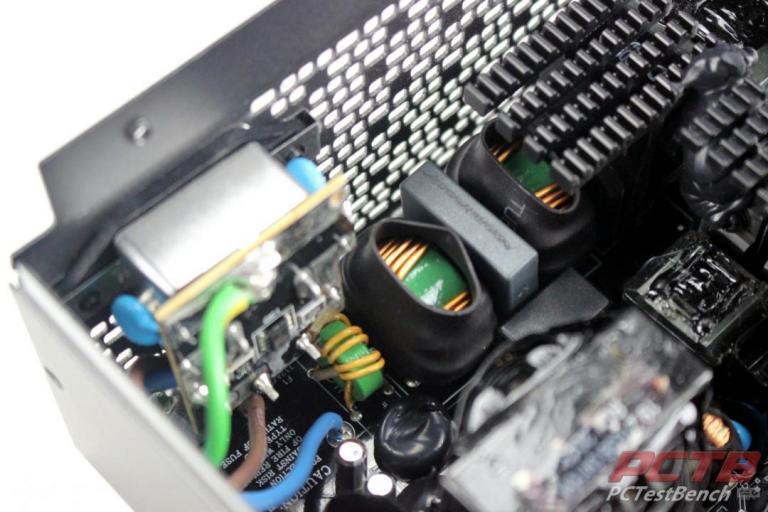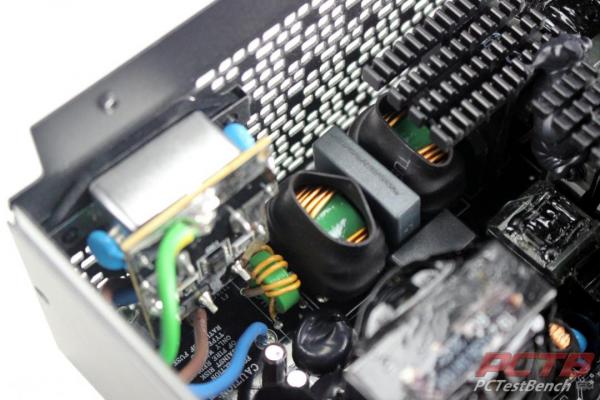 There is extensive filtering on the mainboard as well.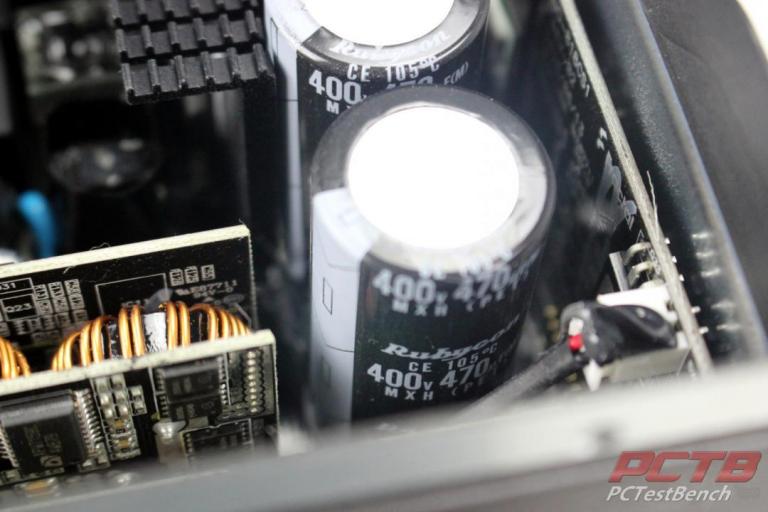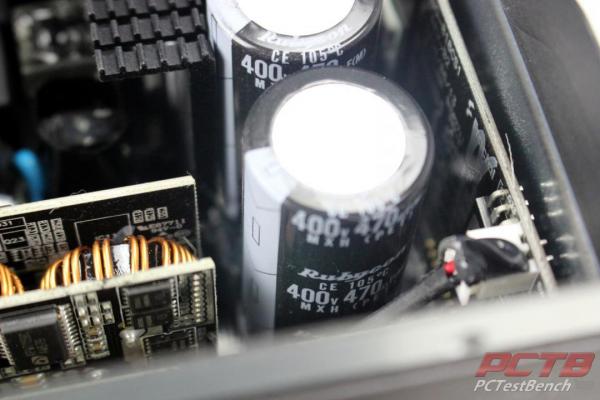 Like most quality power supplies, Fractal uses all Japanese capacitors in the Ion+ 2 with the main bulk capacitors made up of a team of Rubycon 470uF 105C caps.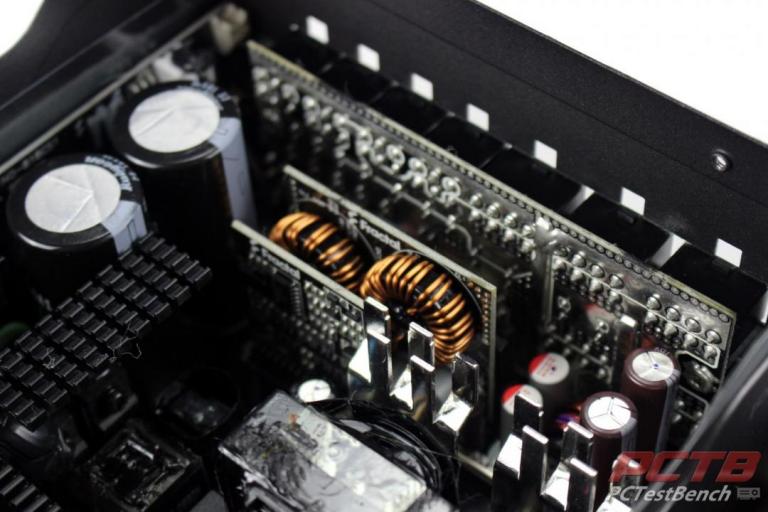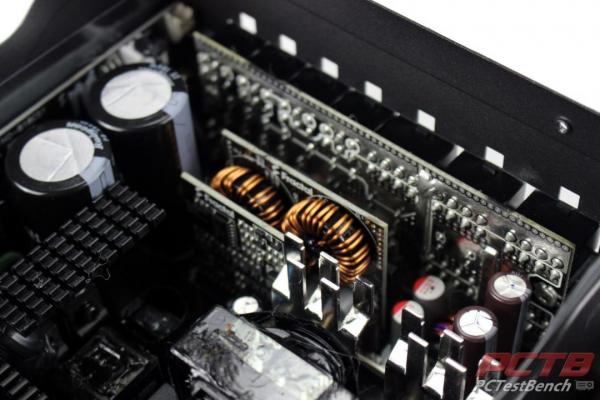 Everything else is just clean and well made. Every solder joint looks perfect and the high current carrying areas on the modular connection board are built up heavily.