A Closer Look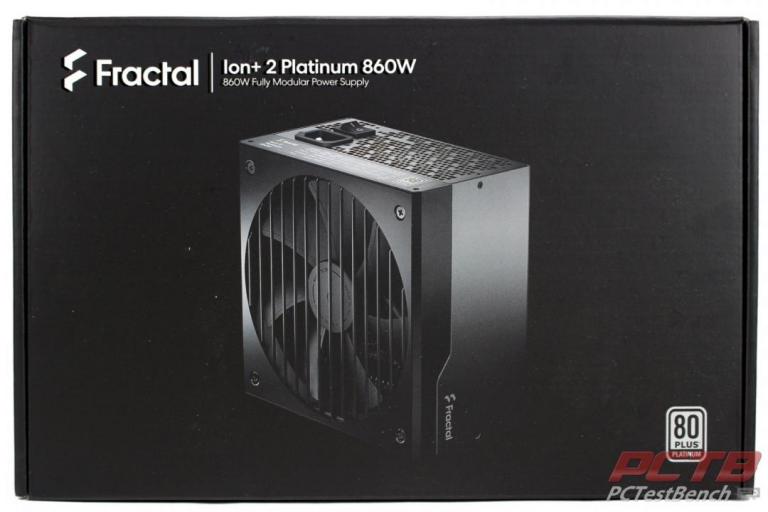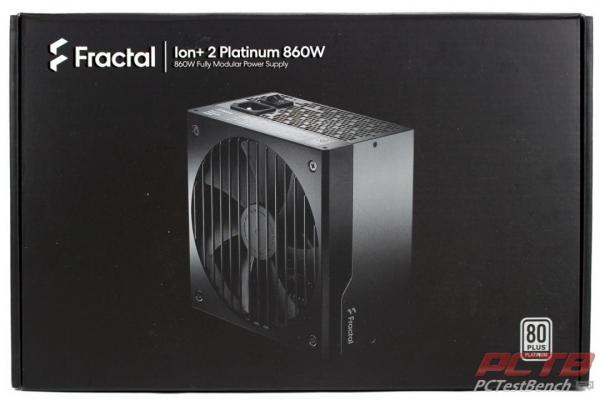 Fractal really embraces the minimalistic elegance of an all-black box with the Ion+ 2 Platinum pictured on the front.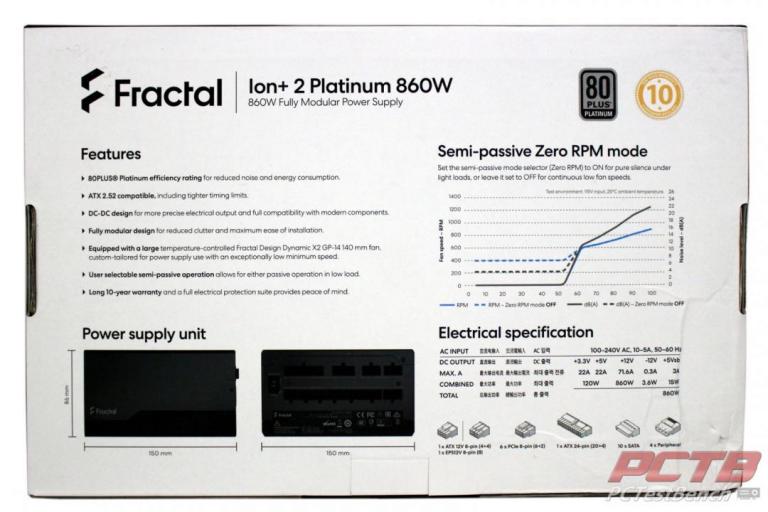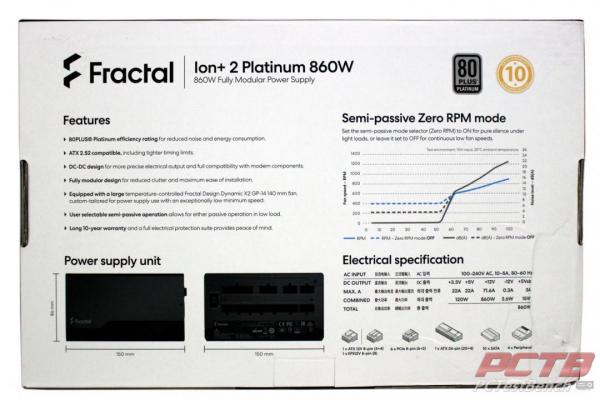 The rear gives features, electrical specifications, and a fan cure chart showing both normal and semi-passive mode fan curves.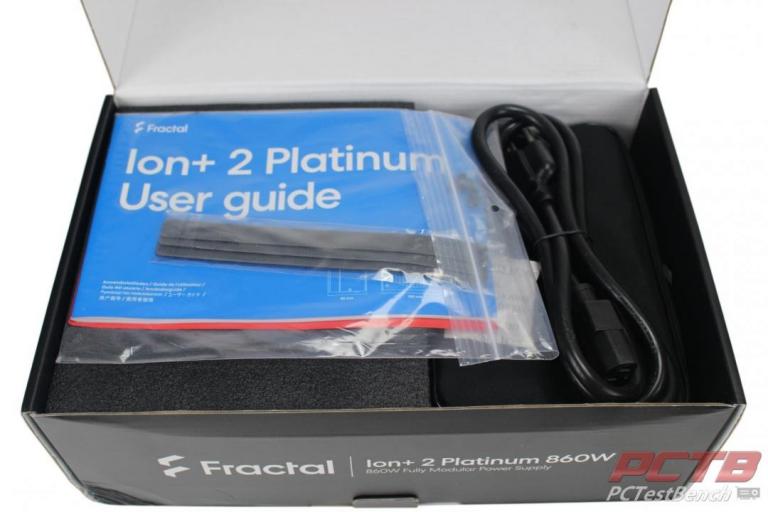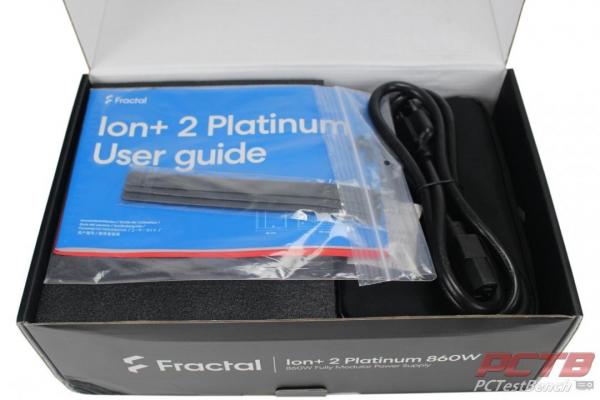 Inside, everything is packed nicely with the Ion+ 2 hiding inside a large block of foam and the zipper bag of DC cables next to it.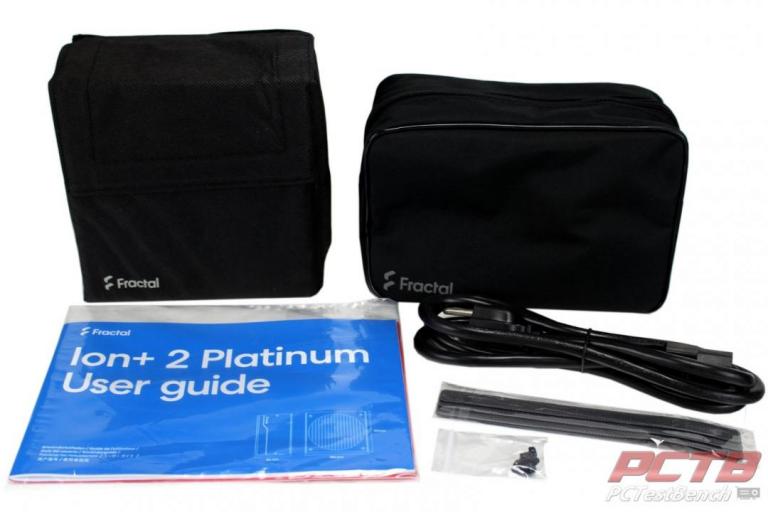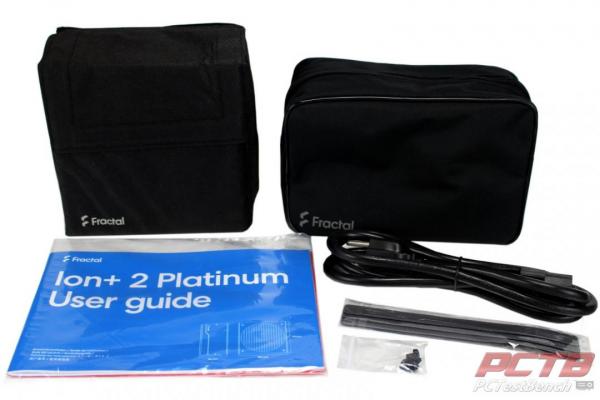 Everything included is shown. You get the Ion+ 2 Platinum in a cloth bag, all of the DC cables in another zipper bag, the usual paperwork, regionally correct mains cable, mounting screws, and Fractal branded Velcro cable wraps.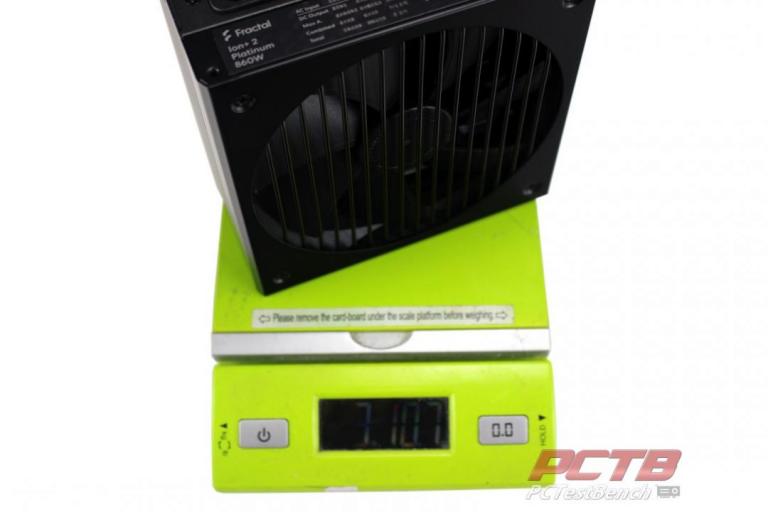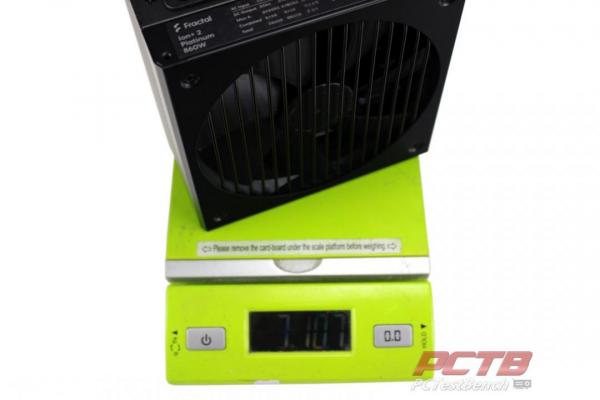 When you unwrap the Ion+ 2 Platinum, the first thing you'll notice is how unusually heavy it is. It's not a large power supply as far as ATX power supplies go, but it still weighs in at 3lbs, 10.7 ounces, or 1,668 grams.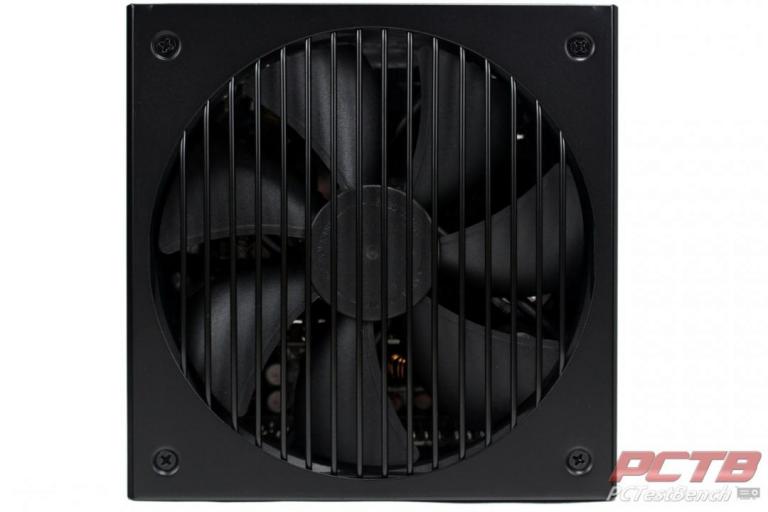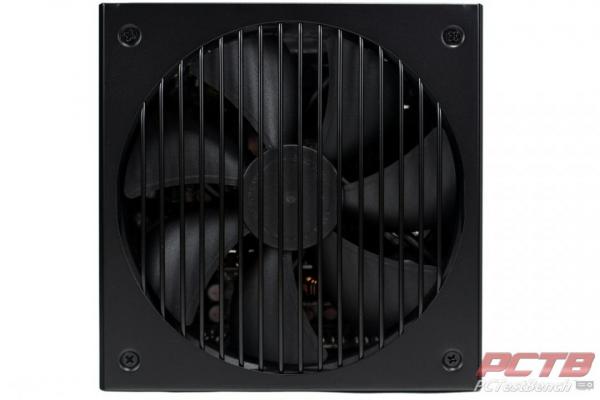 Air intake encompasses most of the top side thanks to the 140mm fan.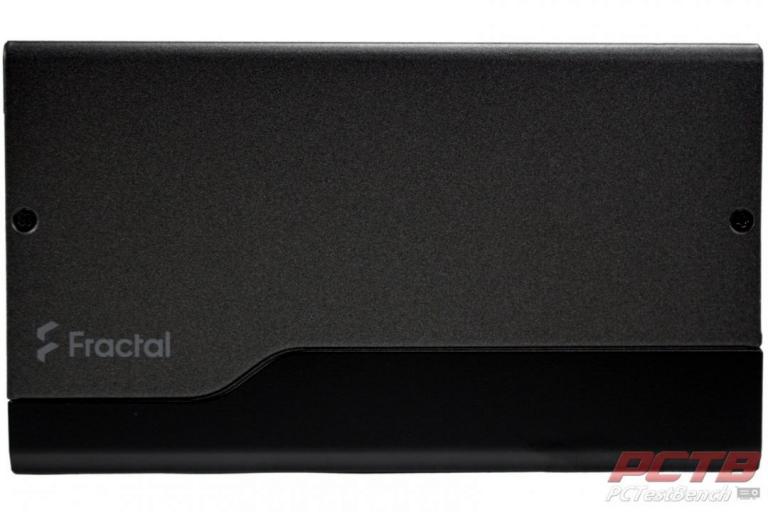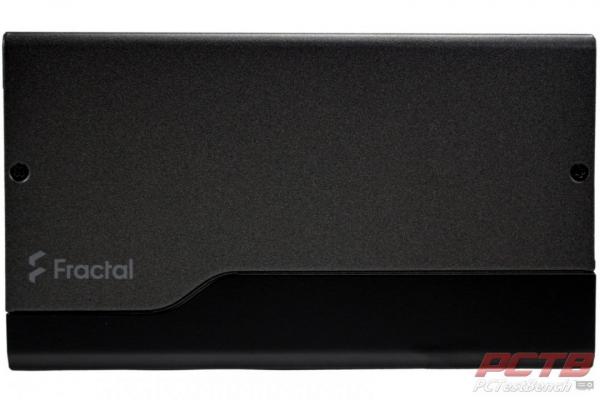 Both sides are a very minimalistic two-tone grey and black with the Fractal logo in a small white print.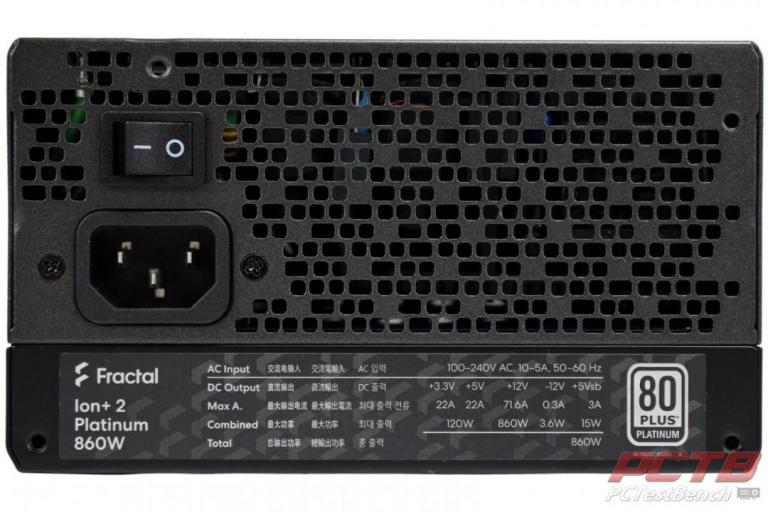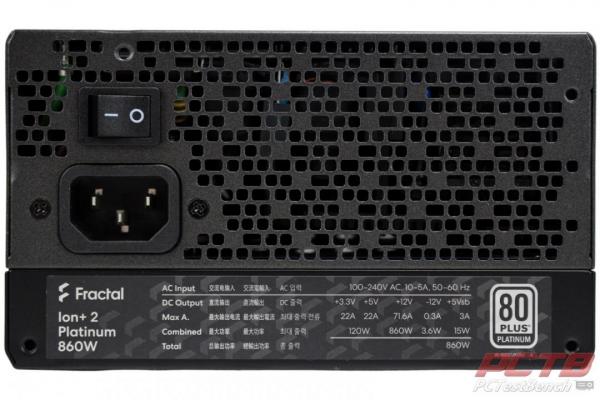 On the AC inlet side, you get the typical IEC C14 mains inlet, and mains power switch. ¾ of the rear is covered with Fractal's unique grill pattern. The lower part of the case has the electrical specifications on a label.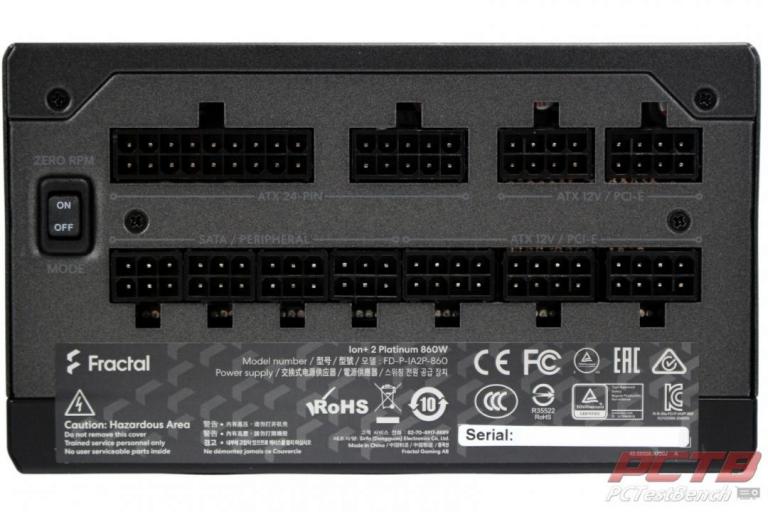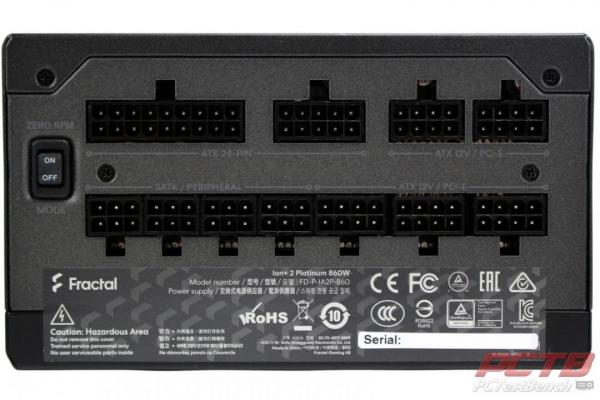 On the business end, you have the modular connections of the main 24-pin, four SATA/PATA connections, and five 12V only sockets for PCIe and EPS cables. The user-configurable semi-passive mode switch is here as well. Most manufacturers place this on the rear grill of the power supply, but people tend to set this to their preference and never touch it again, well, unless you are fumbling around blindly for the mains power switch and flip it instead. It's probably a good idea to place it internally so it stays where you leave it.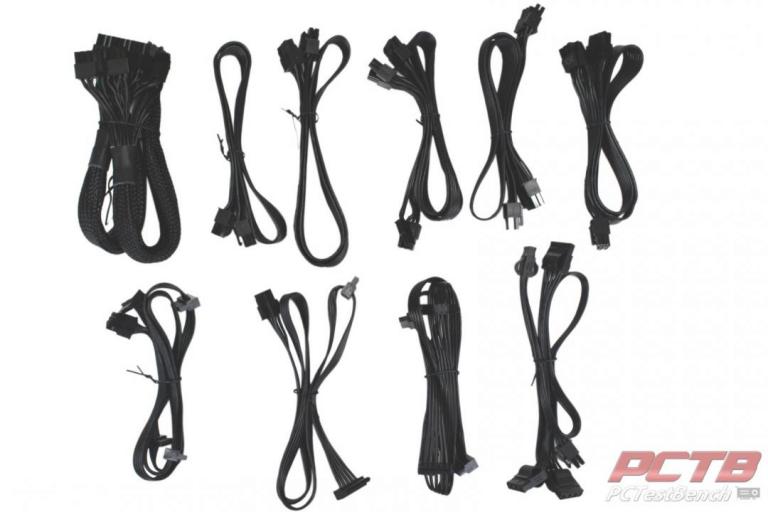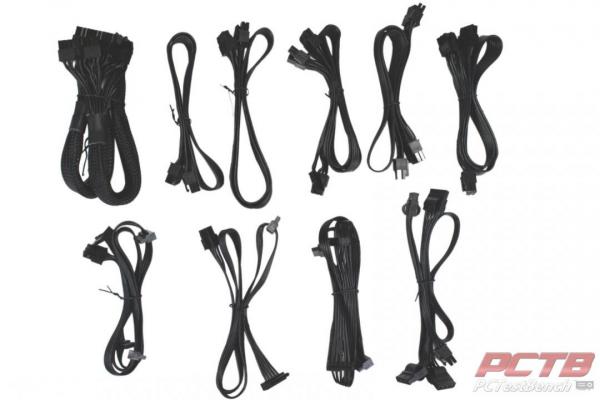 For DC cables, you get the main 24-pin with braided sleeve, two 8-pin (4+4) EPS cables, three PCIe cables with twin 6+2 connections each, three SATA power cables, two with 4 connectors each, and the last cable with only two connections, and a single legacy molex peripheral cable with 4 connections.