Cases
Fractal Design ERA ITX Chassis Review
Era is a unique and elegantly understated feat of both design and technical engineering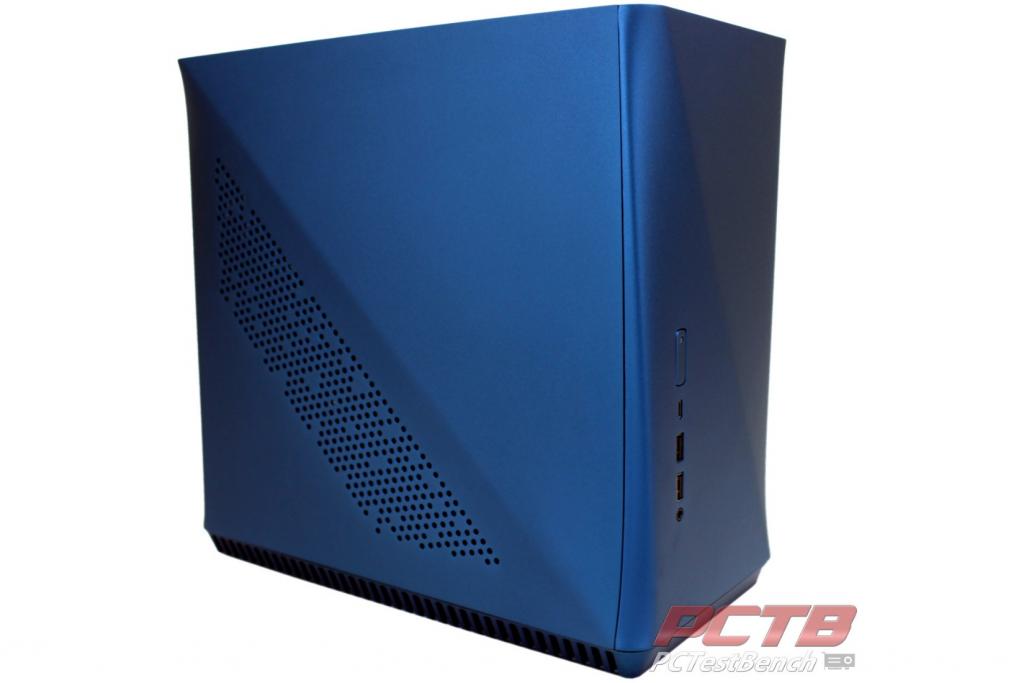 Introduction
Fractal Design is well respected in the PC community for making elegant and innovative computer cases and the new Era ITX is a unique leap forward. Almost 2 years ago, Fractal deviated from the traditional square box slightly with the angular designs on the Meshify. Fractal's Era ITX takes this even further with uniquely sculpted curves on all sides. Even if the case is mostly closed in, your options certainly aren't. The Era can be user configured for air or water cooling, aesthetics or airflow, SFX, or ATX power supplies and you can even change around your storage options. You get five options for colors, Silver with White Oak top, Titanium Grey with Walnut, or Carbon Black, Gold or Cobalt Blue with tempered glass. No matter what your flavor is, as long as it's ITX based, the ERA can handle it. Today we'll be taking a look at the stunning Cobalt Blue model.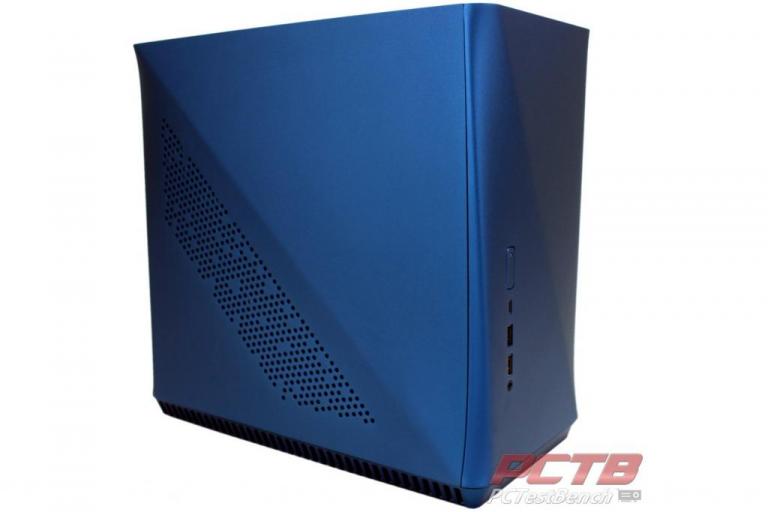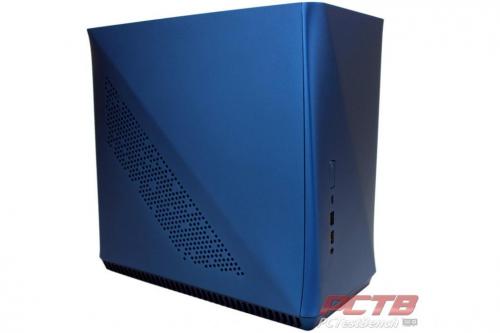 We would like to thank Fractal for not only sending the ERA ITX over for us to check out but allowing us to pick our favorite color. It's not that we don't admire the silver, titanium, carbon, or gold versions, but when was the last time you've seen such a beautiful blue?
Fractal's take on the ERA:
Era is a unique and elegantly understated feat of both design and technical engineering—a compact chassis free from the excessive restrictions traditionally associated with small form factor systems.
Wrapped in aluminum and offering a variety of top inserts ranging from premium wood to tempered glass, Era blends into any environment. Despite a modest 16-liter footprint, it readily accommodates dual-slot GPUs, AIO water cooling units up to 240 mm, high-end processors, and up to four storage devices.
Compact, sophisticated, and stylish, Era redefines the small form factor for those looking to make a design statement without sacrificing the power and functionality of professional-grade hardware.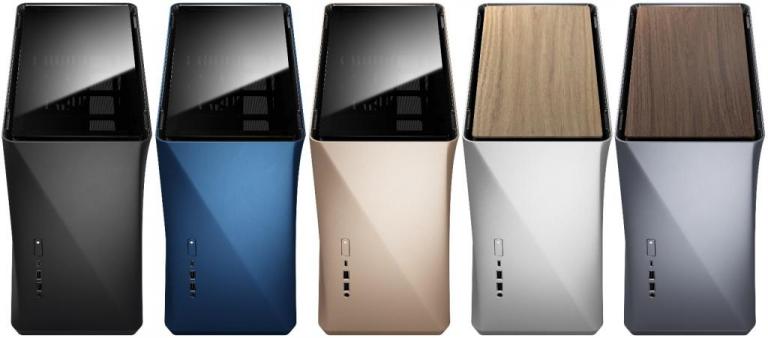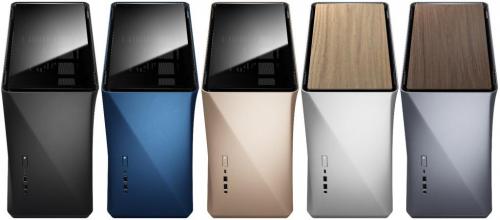 Color Options include Black / Tempered Glass, Cobalt / Tempered Glass, Gold / Tempered Glass, Silver / White Oak and Titanium Grey / Walnut.
Layout Examples:
Key Features:
Compact, uniquely designed aluminum exterior available in five colors
Versatile interior supporting professional-grade hardware
Stylish top panel designed to match the color of your case.
Additional steel mesh top panel included for higher airflow
Small, flexible, and space-efficient with volume just over 16 liters
Supports Dual Slot graphics cards up to 295 mm in length
Excellent water-cooling support via removable radiator bracket allowing 240 mm or dual 120 mm radiators
Two storage brackets, each capable of mounting a single 3.5" HDD or two 2.5" SSDs
Efficient chimney design optimizes airflow across five total fan positions
Pre-installed 80 mm Fractal Design SSR3 fan exhausts heat silently and effectively
Install SFX or ATX PSUs up to 200 mm in length with innovative adjustable brackets that maximize flexibility
Magnetic top panel and tool-less latching side panels allow easy access
Easy-to-clean, high airflow nylon filters on the top, sides, and base
USB 3.1 Gen 2 Type-C with support for fast charging and speeds up to 10Gbps
Quick Specs:
Motherboard compatibility
Power supply type
Cooling Support

Air

Top – 2x 120mm
Bottom – 2x 120/140mm (without dual-slot GPU Installed)
Rear – 1x 80mm

Water

Top – 120/240mm radiator

Max Thickness 67mm with fans (up to 42mm thick rad with standard 25mm thick fans)

PSU max length
GPU max length

295 mm or 210/190 mm (with low-mounted SFX/ATX PSU)

CPU cooler max-height

120 mm (70 mm recommended with side-mounted 3.5" HDD)

Case dimensions (L x W x H)
Volume
Expansion Slots
5" Drive Support
5" Drive Support
25" Drive Support