Cooling
Fractal's New Celsius+ S36 Prisma Liquid Cooler Review
Cool, quiet and colorful
A Closer Look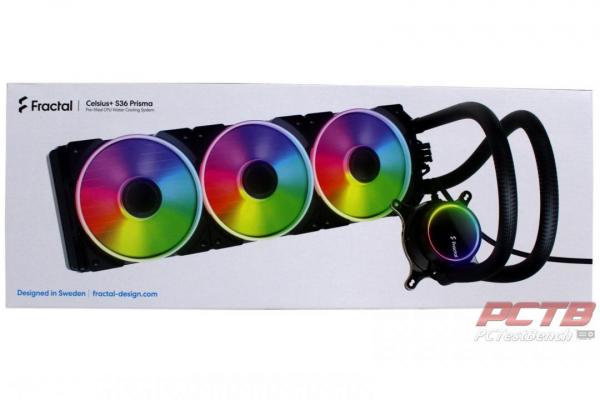 Thanks in part to the Prisma devices within, the Celsius+ S36 cooler comes in a very colorful box.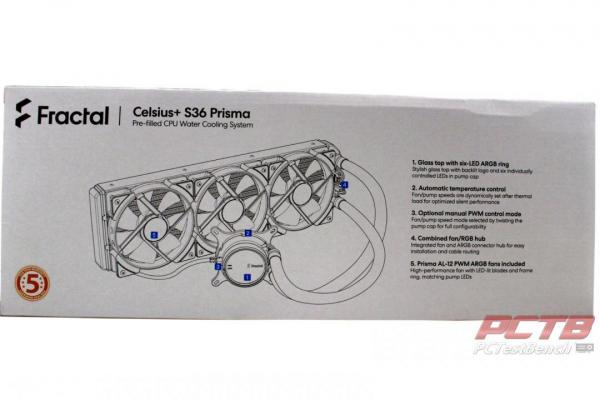 Some features are pointed out on the year, as is the 5-year warranty.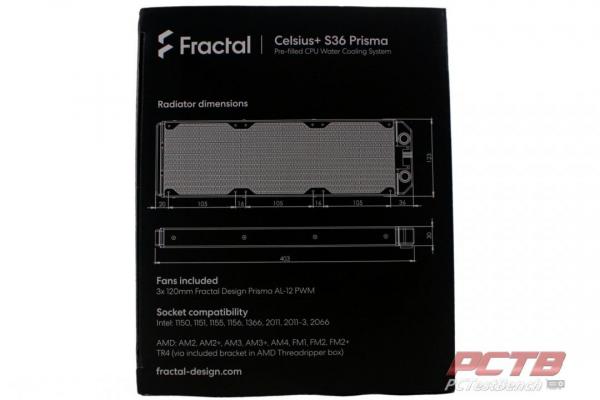 We like that Fractal is good about showing dimensions on their packaging. If you shop a brick and mortar, knowing if a product will fit in your case before you ever put it in your cart is awesome.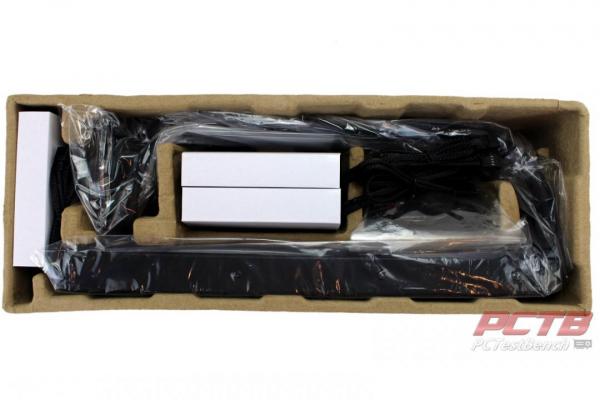 Inside is your typical brown paper tray with everything tucked neatly inside, and everything protected with paper sleeves or plastic bags.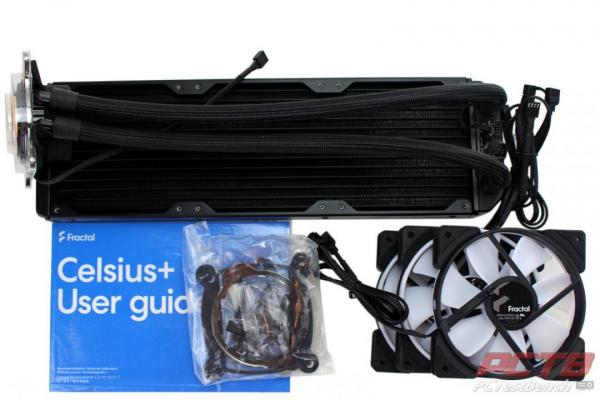 Once you dig everything out of its protective packaging, you are left with the Celsius+ S36 cooler itself, a bag of hardware, three fans, and some paperwork.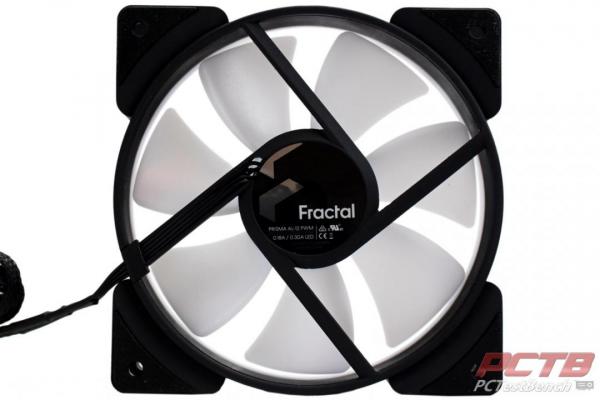 Fractal's included Prisma fans feature translucent blades to transmit the RGB glow. The frame is round and hugs tightly to the wide blades for good static pressure.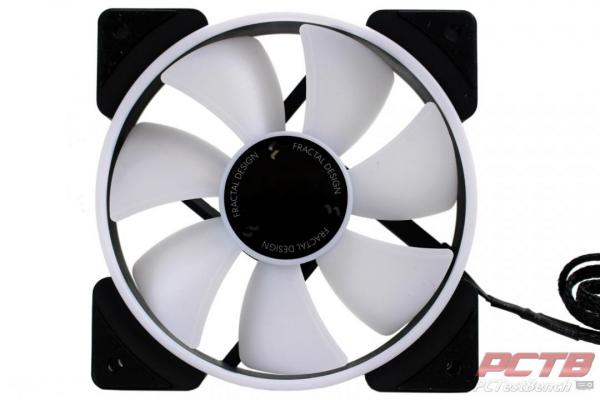 A 'tripwire' leading-edge helps reduce noise inducing turbulence.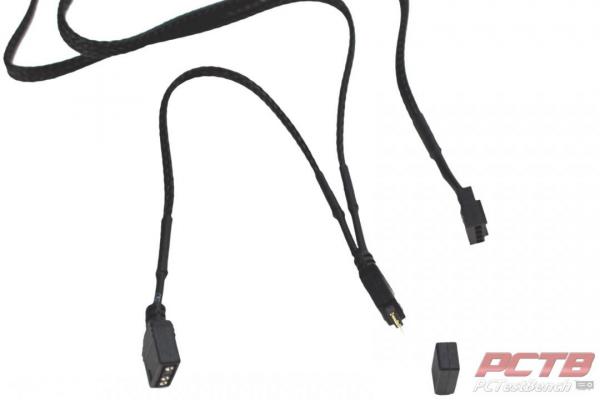 Wiring is comprised of your typical 4-pin PWM power cable and a rather unique 3-pin 5V Addressable RGB cable with a daisy-chain pigtail.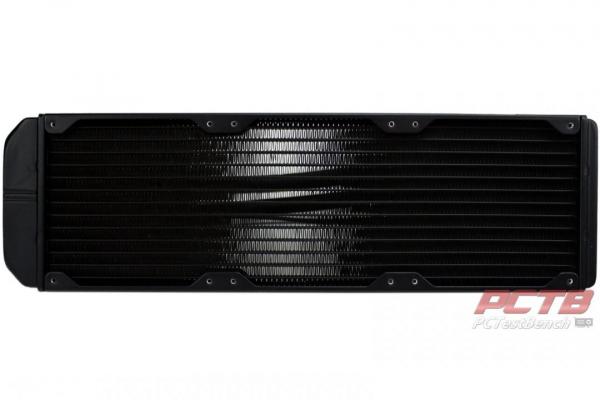 The slim radiator is dense but thin enough to get good airflow at lower fan speeds, important for silence.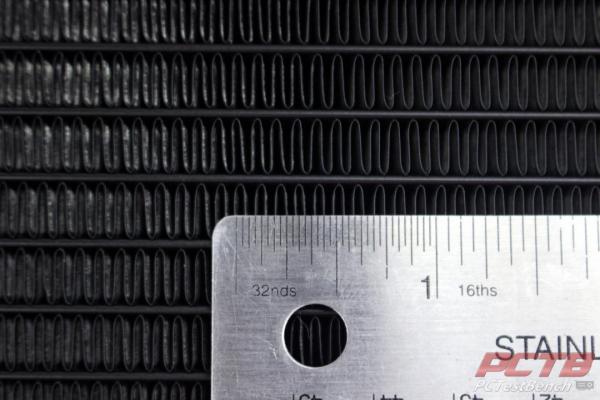 The Celsius+ S36 radiator features a dense 20 fin-per-inch core.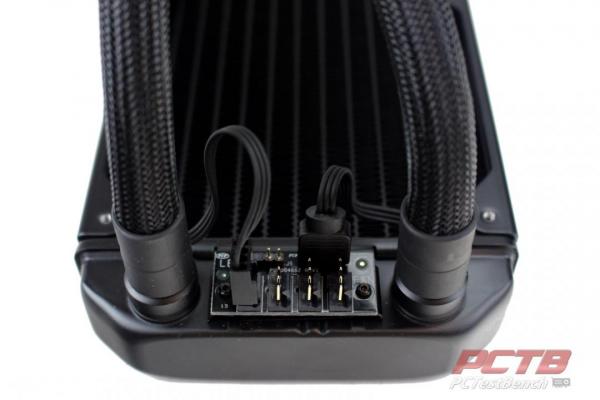 Personally, this right here is one of my favorite things about Fractal Liquid coolers. An integrated fan and lighting hub greatly simplifies wiring and installation. You can install and wire your fans before mounting the cooler in your case, and you don't have to deal with what would otherwise be no less than six cables on this cooler ordinarily. The wiring feeding this hub is hidden under the nylon hose covers, so you really don't see them when in use.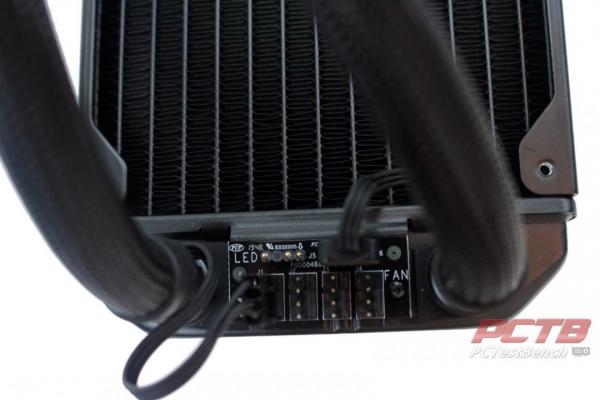 While all of the Celsius Liquid coolers have a fan hub, the Prisma models have the 3-pin 5v addressable RGB port as well.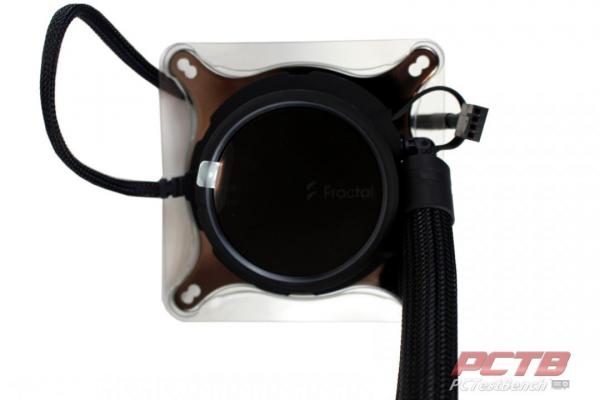 The new Celsius+ S36 pump housing ditches the use of replaceable fittings in the face and moves to permanent swivel fittings on the side. This leaves the face open for a smooth finish with a glowing Fractal logo. The outer ring still rotates to switch from Auto mode to PWM and back.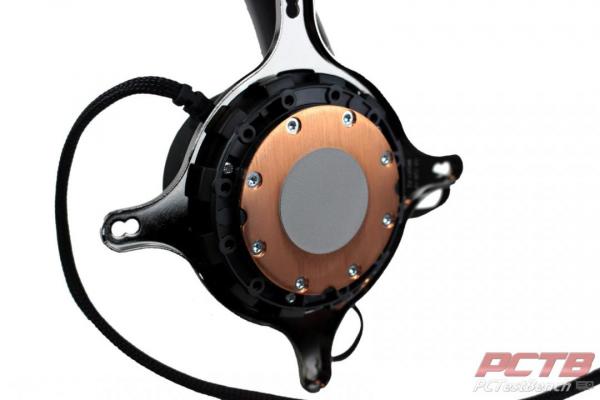 The typical Asetek mounting system comes back which gives you mounting positions every 30 degrees, handy if you are dealing with a cramped build and need the tubes to come out at a slightly different angle. The cold plate has thermal paste pre-applied.