Cooling
Fractal's New Celsius+ S36 Prisma Liquid Cooler Review
Cool, quiet and colorful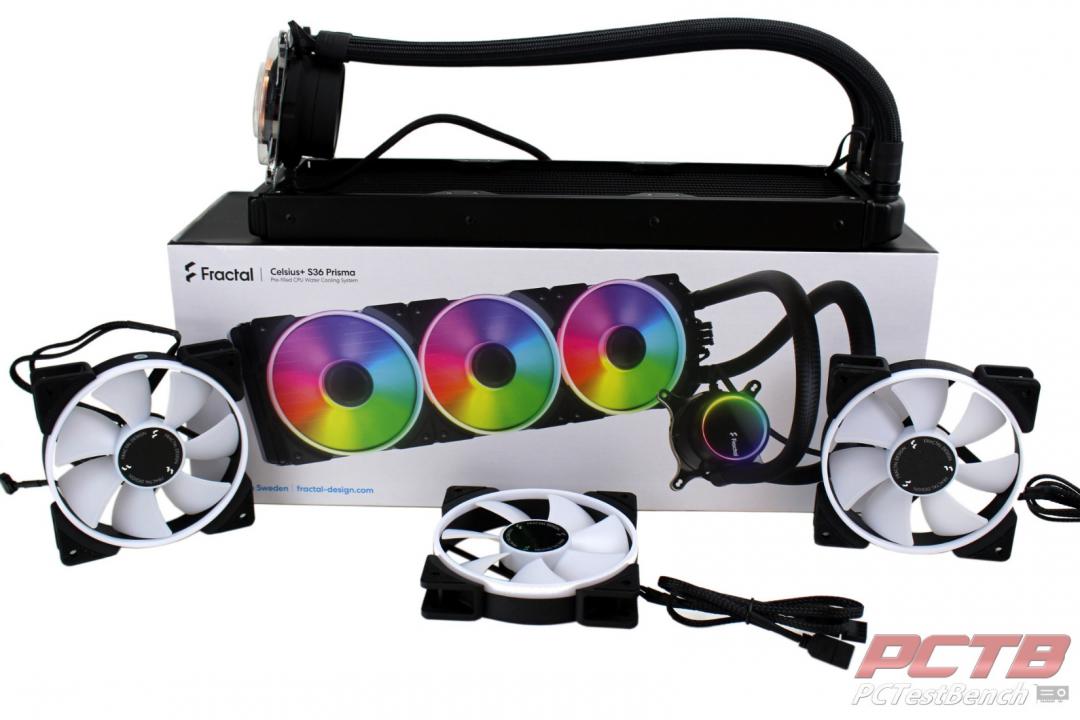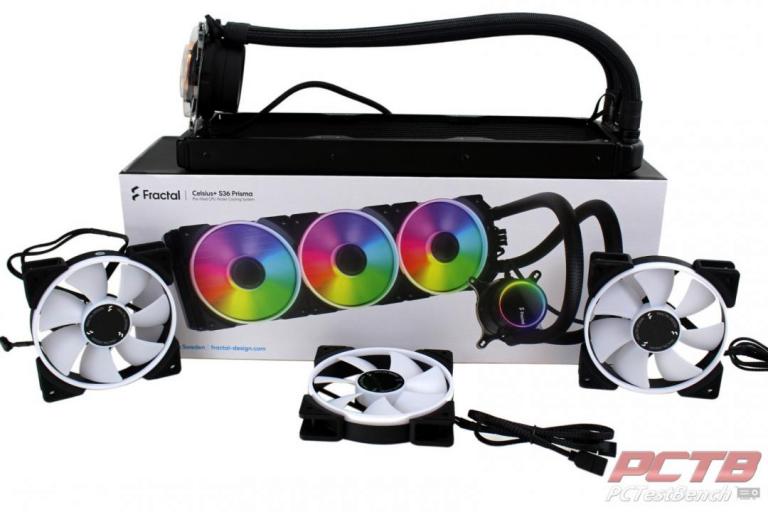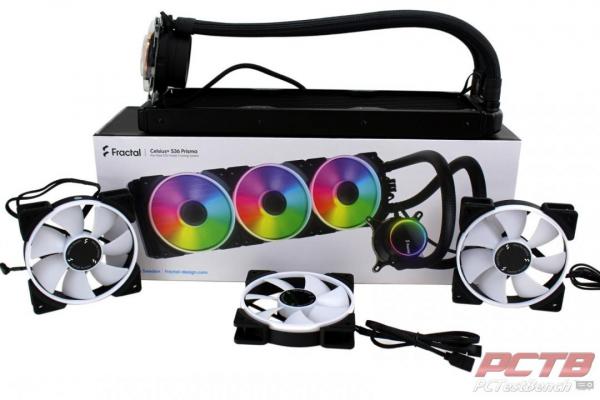 Fractal's Celsius liquid coolers launched in 2017 and feature a proven platform with enthusiast-oriented tweaks including sound dampening, pre-wired fan power distribution on the radiator, selectable PWM or temperature-controlled Auto modes, and even industry-standard fittings for expandability. Fractal is back with a redesigned block, ARGB accented pump, and an upgraded radiator mounted fan hub for ARGB effects with no cable nightmare. While the new model is not as easily expandable, the cooling capability means your system performance certainly can be.
PC Test Bench would like to thank Fractal for sending over the Celsius+ S36 Prisma for us to check out!
Fractal's take on the Celsius+ S36 Prisma:
Celsius+ takes AIO water cooling to a new level with an ARGB-accented pump face, a fully redesigned block, and an upgraded on-radiator PWM fan hub with ARGB support. Cleverly concealed wiring in the Celsius' braided sleeve tubing cleanly connects both power and RGB for the entire system at the pump, and selectable auto/PWM modes offer smart, dynamically optimized performance with the choice of full user control for expert fine-tuning. Available sizes include 240 mm, 280 mm, and 360 mm, each with a choice of Dynamic X2 or Prisma ARGB fans pre-installed.
Features:
Tinted glass pump face with backlit logo and ARGB LED effects
Smart auto control mode dynamically adjusts fan and pump speeds for the ideal balance of silence and cooling performance
Twist the pump face to change from auto to PWM mode for full user control
ARGB-enabled PWM hub places all fan connections directly on the radiator for a clutter-free installation
Sleeved tubing with concealed wiring connects power and ARGB for the entire system at the pump
Asus AURA, Gigabyte Fusion, MSI Mystic Light, Razer Chroma, and ASRock Polychrome support
Pre-applied thermal paste guarantees optimal application with even coverage
Low-permeability rubber tubing with nylon braided sleeves for extra durability and an added touch of style
Articulating elbow fittings make tubes easier to route while reducing tension on the pump
Prisma ARGB PWM fans deliver outstanding airflow with brilliant lighting effects (Prisma versions only)
Specially designed fan blades and outer ring produce a uniform glow (Prisma versions only)
High-performance Dynamic X2 PWM fans provide excellent airflow with minimal noise (Dynamic versions only)
Optimized fan geometry balances airflow with extra emphasis on static pressure
Strategic blade notches diffuse noise from blade/stator interaction (Dynamic versions only)
Trip Wire technology reduces blade turbulence
LLS (Long Life Sleeve) fan bearings provide silent operation with a long lifespan
Backed by a 5-year warranty for extended peace of mind
Quick Specs: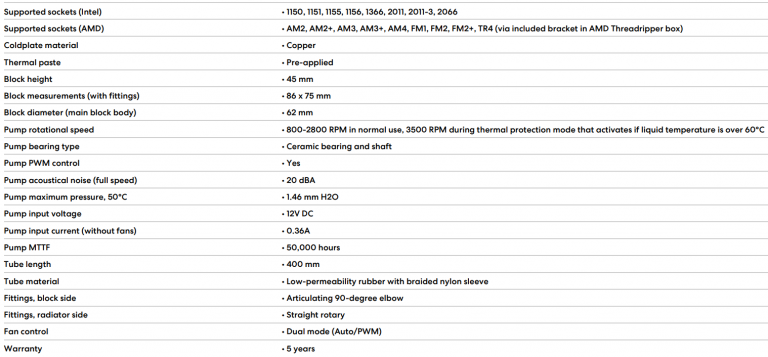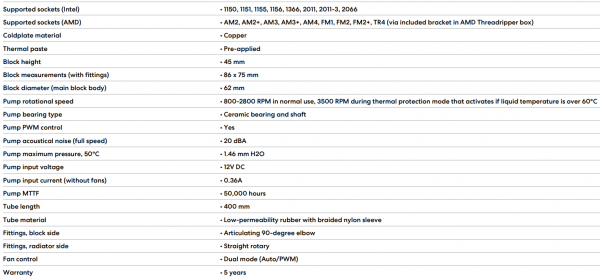 Package Contents