PC Memory
Corsair Dominator Platinum RGB DDR4 Memory Review
Corsair Redefines Premium Memory
Now that the stock benchmarks have been completed, let's see how much farther we can push the Dominator Platinum RGB kit. At stock, this kit runs at a speed of 3200MHz at a voltage of 1.35v with CL16-18-18-38 timings.
Taking a look at the SPD tab we see the various timing tables of the kit.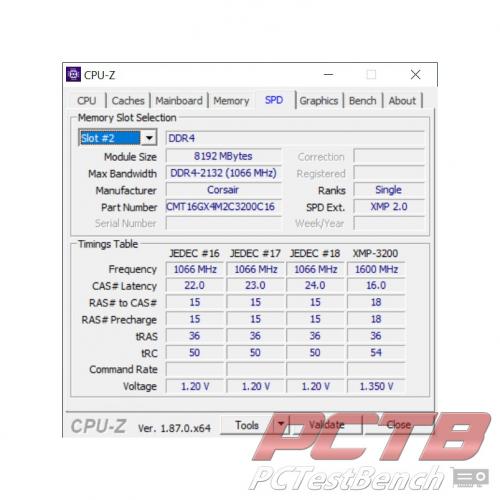 To overclock the Dominator Platinum's, I first increased the speed until the system wouldn't post then I slowly increased the voltage up to 1.5v. At stock voltage I managed to get the kit to boot with a 400MHz overclock, giving us a speed of 3600MHz. No matter which voltage I applied the kit refuse to boot at anything higher than 3600MHz. Now that we have successfully overclocked the Dominator Platinum's I verified their stability by running some more benchmarks including Cinebench R15, Super PI, and AIDA 64 Bandwidth benchmark.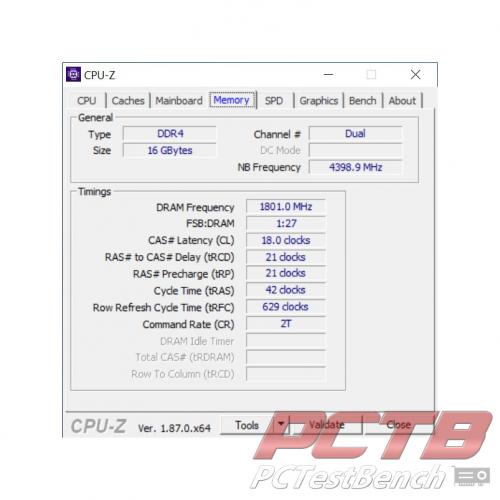 Now that we have proved the applied overclock of 3600MHz is stable, let's see our improvements in our read/write/copy speeds. Using the AIDA Cache & Memory Benchmark, we found improvements across the board with the stock Read/Write/Copy being 46.3/46.4/42.1 GBs and with the overclock applied, we were able to hit 49.7/52.6/45.7 GBs. That's an increase in performance of approximately 9.3% in read, 13.3% in write, and 9.2% in copy with no change to the kit's voltage. That's a pretty impressive increase in performance with no change to the kit's voltage.