PC Memory
Corsair Dominator Platinum RGB DDR4 Memory Review
Corsair Redefines Premium Memory
The Dominator Platinum RGB kit arrives in an all-black octagon-shaped sleeve with protective foam visible on each corner. On the front of the package, is a glossy embossed photo of a Dominator Platinum RGB module showcasing is RGB LEDs with a rainbow type effect.  Looking to the upper-right corner we find that our kit is 2 x 8GB modules with a speed of 3200Mhz. Also, in the lower-left corner, we see that the Dominator Platinum's are iCUE compatible and Intel XML certified.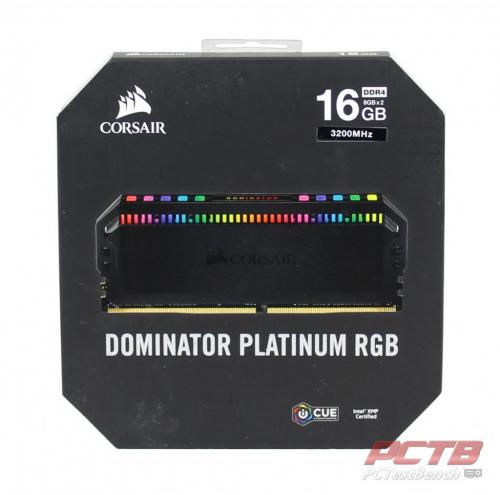 Flipping to the back of the package, we find a few notable features which are written in 6 different languages. These features include:
Iconic and refined design perfectly complements the world's best PC's
Hand-sorted, tightly-screened memory chips for high performance
12 ultra-bright, individually addressable RGB LEDs per module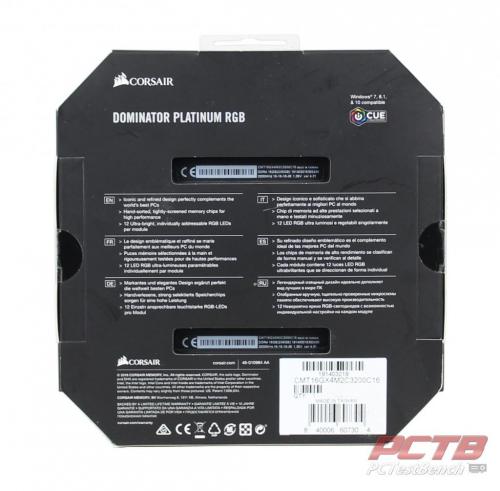 Removing the outer sleeve, we find the Dominator Platinum's are stored in individual plastic shells and secured in a protective form insert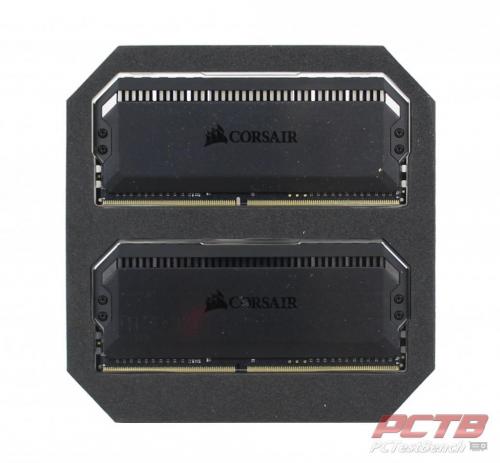 Now that the modules have been removed from their packaging, we are ready to install them on our test bench!