PC Memory
Corsair Dominator Platinum RGB DDR4 Memory Review
Corsair Redefines Premium Memory
Taking the Dominator Platinum RGB memory out of the packaging the first thing that we noticed was the weight of each module. They certainly have a bit of heft to them most likely thanks for the black anodized heat-spreader and attached lightbar. Looking in the center of the heat-spreader is a glossy black Corsair logo/branding which looks silver at certain angles. Above the heat-spreader is the attached lightbar which helps defuse the included 12 RGB LEDs.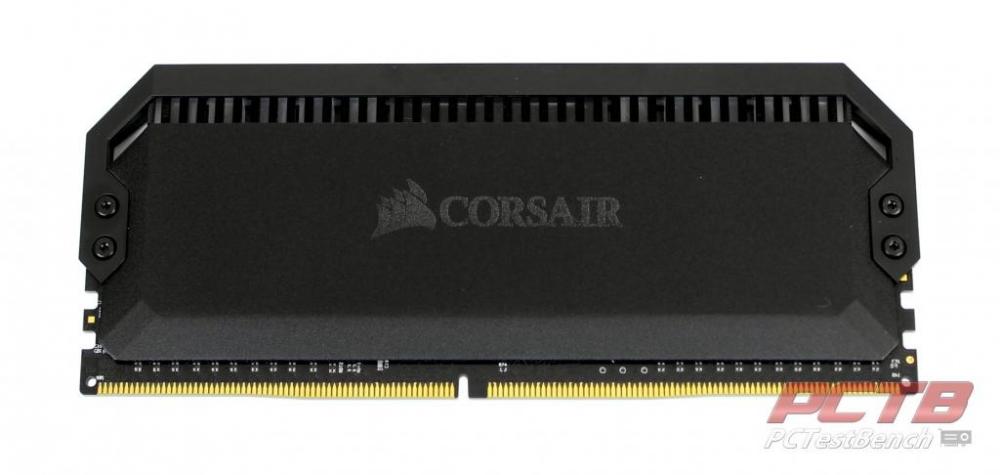 Flipping the module to its other side we see the same black branding in the center of the heat-spreader as well as a black and white sticker below it. Shown on the sticker is the memories model number, speed of 3200MHz, timings of 16-18-18-36, and a voltage of 1.35v.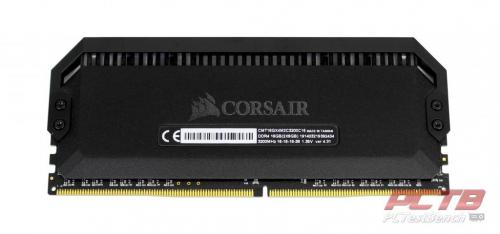 Looking to the top of the Dominator Platinum's lightbar we find the backlit "DOMINATOR" written in the center with 5 LED cutouts on each side.

Once the Dominator Platinum RGB's were installed in out testbench we were amazed by how bright the LEDs were. The top of the kit looked amazing with its default rainbow preset and the backlit lit "DOMINATOR" really adds a sense of style.

Looking to the side of the Dominator's the open slits along the length of the memory do a great job on diffuse the light that gives the modules a nice look.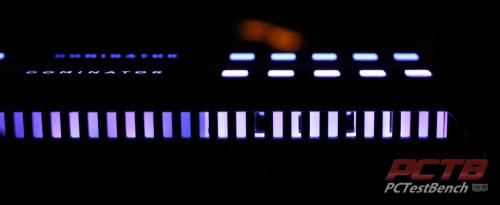 The H115i Platinum AIO is a perfect match for the Dominator Platinum RGB kit.