Graphics Cards
ASUS TUF Gaming X3 Radeon RX 5700 XT EVO Review
lock and load your rig with the TUF Gaming X3 EVO.
A Closer Look
Asus's TUF Gaming X3 RX 5700XT comes in a relatively small box with a picture of the card on the front and specs and features on the back. The card itself is almost shrink-wrapped into an origami-folded carrier. Follow the instructions inside on how to extricate the card safely.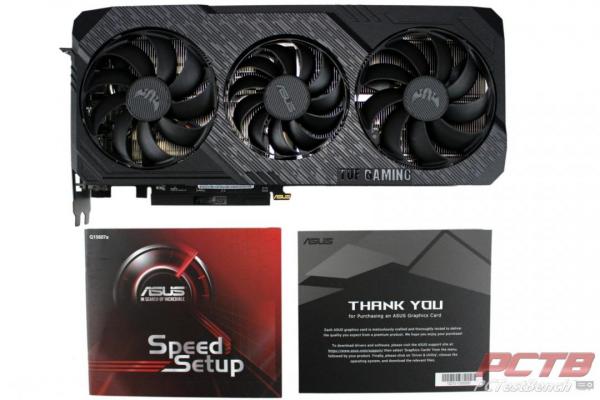 Besides the card, you get a thank you note from Asus and a speed setup manual.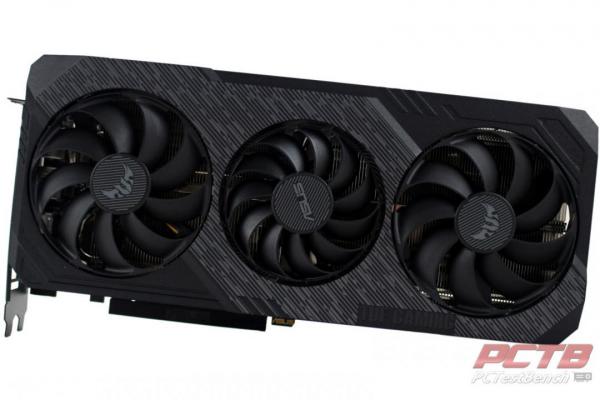 The face of the TUF Gaming RX 5700XT has three fans, the center one being just a touch smaller. The main shell is matte black with much of the face having a grey pattern at an angle.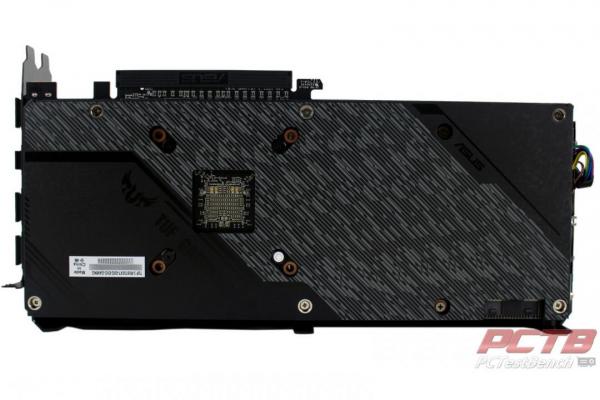 The rear has the same pattern across the backplate. There is an opening right over the GPU die but the plate covers everything else.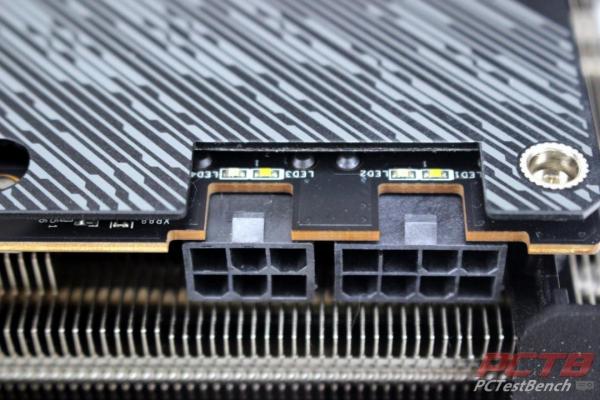 A trickle-down of more recent Strix family cards, each PCIe power connection has two LEDs on it to indicate good or bad status. An 8-pin and a 6-pin provide the main power to the TUF card.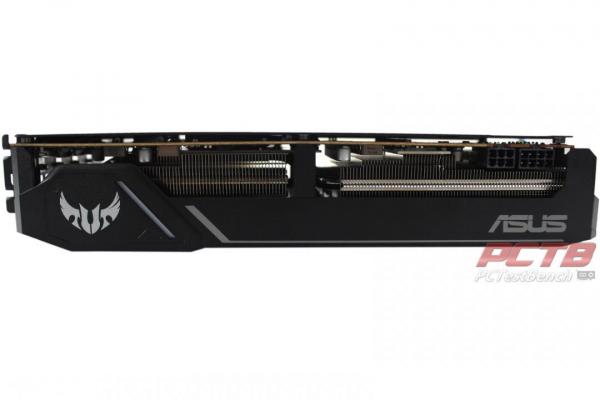 The outer edge has the TUF Gaming logo towards the rear of the card, with a low-key milky strip next to it bearing a gentle touch of RGB. You can see from this angle how massive the 2.7-slot cooler really is.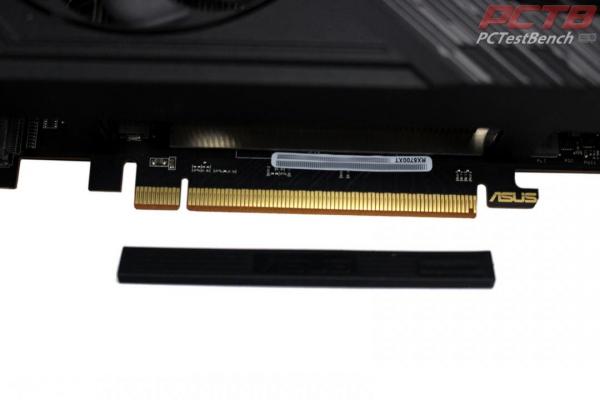 The flip side has your typical PCIe x16 slot, with a rubber cover to protect it during shipping.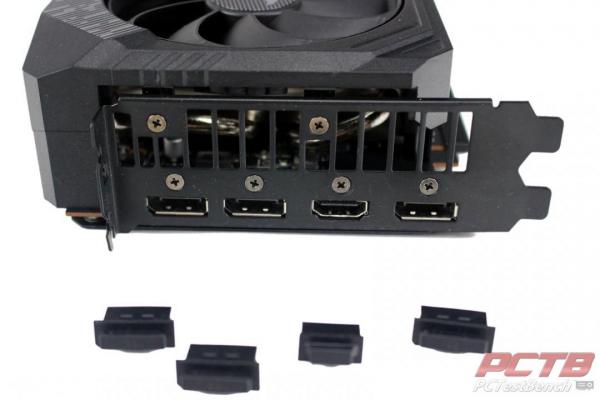 On the business end, you have 4 video ports, a single HDMI 2.0b, and a trio of Display Port 1.4. Each is covered with a rubber plug.