Final Thoughts and Conclusion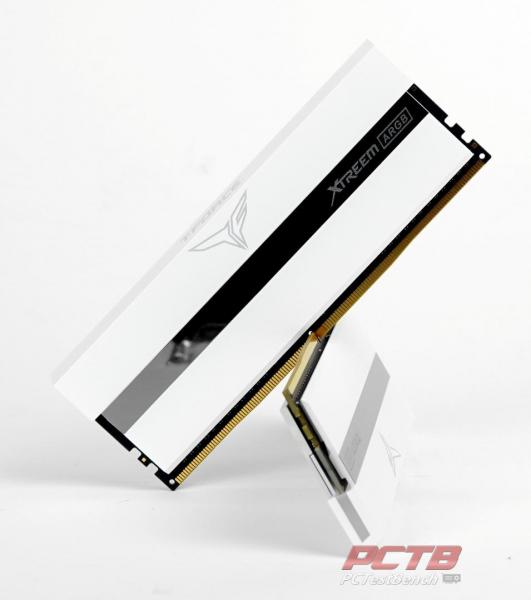 Just like the Xtreem ARGB Black Edition, the White version astounds me with its slick design and bright white body. Just like its brother, the mirror finish looked fantastic on the test bench and the all-white body makes them pop. Just when you think they cannot look any better, once powered on, the Xtreem ARGB White takes RGB to a new level. TeamGroup has designed the Xtreem ARGB kit to diffuse the light perfectly, giving them a more elegant look rather than the bright in-your-face RGB we are all too familiar with.
From a performance perspective, you could not ask for anything more from a memory kit. It pretty much topped the charts in every benchmark and was leaps and bounds above the competition in latency with a snappy 43.8ns. Even though we were able to overclock the kit to 3733MHz, I would probably just run it stock. The overclocked kit did have a mild benefit in read/write speeds but it is not worth the additional 5ns in latency.
TeamGroup pulled out all the stops with the Xtreem ARGB White Edition by combining exceptional performance with jaw-dropping aesthetics. This is easily the best-looking kit I have seen, pushing its brother to second place. Anyone wanting to do an all-white build or just looking for a well-performing memory kit, check out TeamGroup's Xtreem ARGB White Edition kit.
Great Job, TeamGroup!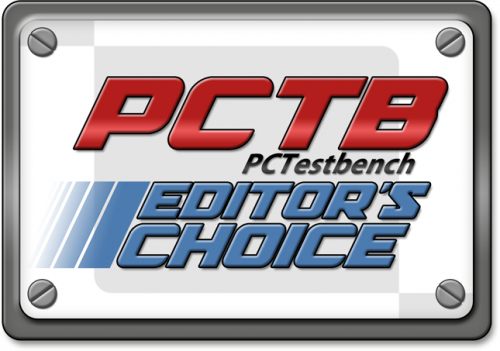 More TeamGroup Products we have reviewed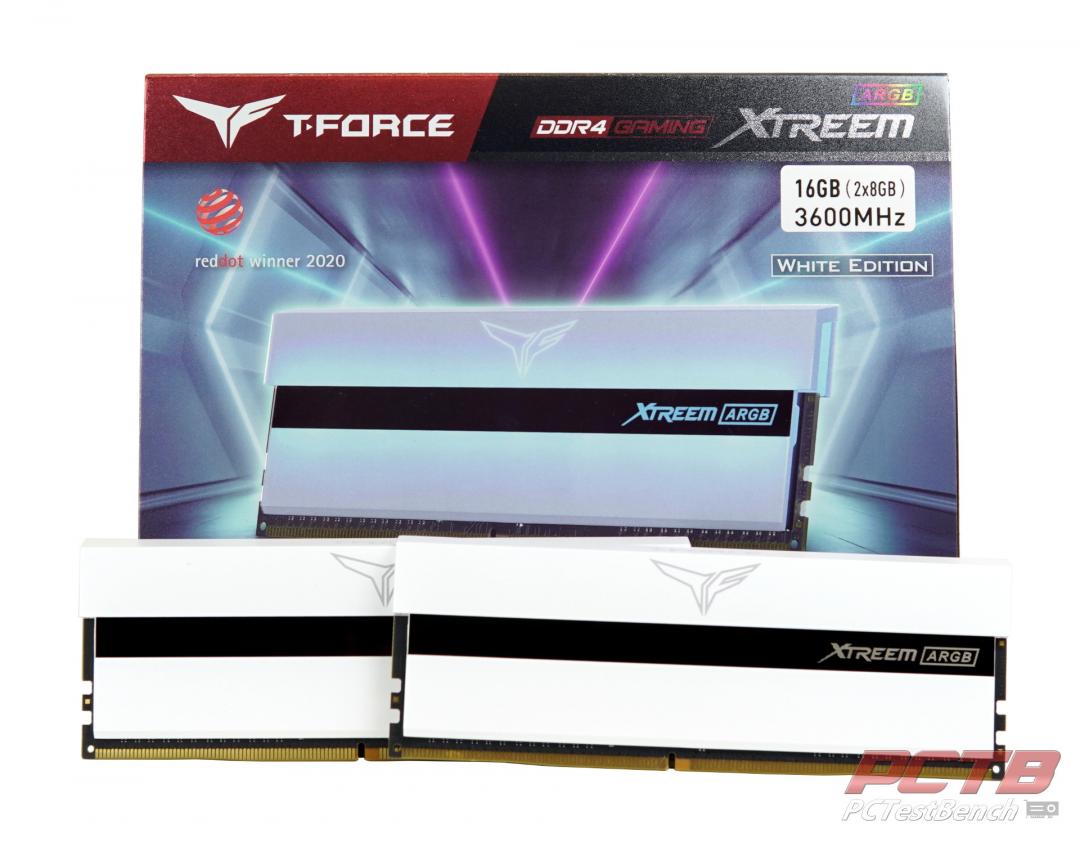 TeamGroup Xtreem ARGB White DDR4 Memory Review
PRO'S
Stunning Aesthetics
Amazing Performance
Support's multiple lighting control software