A Closer Look
Like the Black Edition, the Xtreem ARGB White Edition comes in stylish packaging with the white memory module front and center. Looking to the right, we can see our review sample is the 16GB kit at a rated speed of 3600MHz. As mentioned in the intro, the Xtreem supports various RGB software that can be seen in the lower left corner of the package. It includes software such as ASRock Polychrome Sync, Gigabyte RGB Fusion, ASUS Aura Sync, MSI Mystic Light, and Biostar RGB Sync.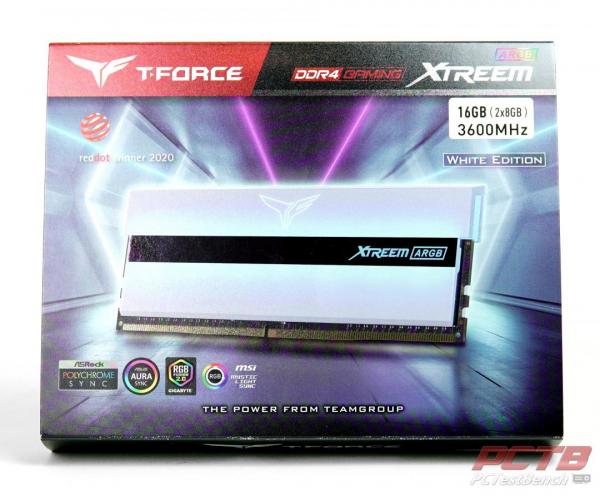 Removing the outer sleeve reveals a jet-black box consisting of a stunning metallic T-Force logo on the front.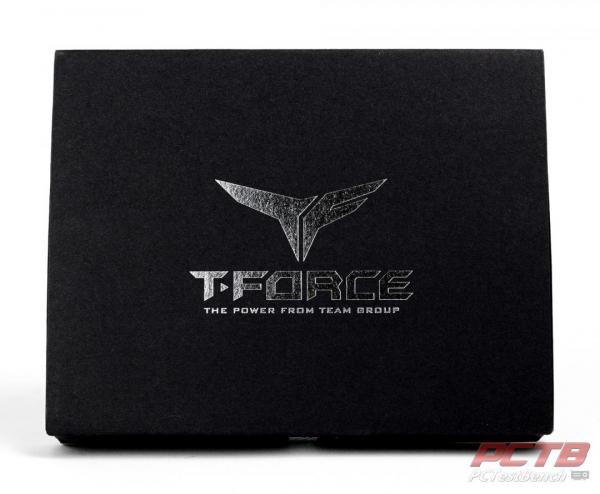 In addition to the Xtreem ARGB memory modules, TeamGroup also included a warranty booklet, micro fabric cloth, and T-Force case badge.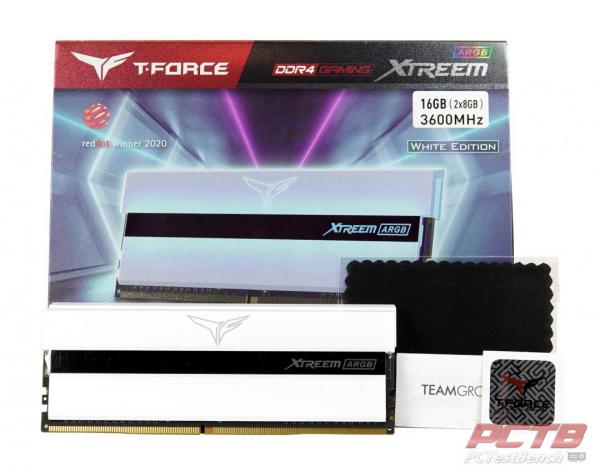 When we remove the Xtreem ARGB's from the blister pack, we see that it has the exact body of the Black Edition, but it is bright white. Running down the center of the module is a silver strip that stands out against the all-white body and sports some subtle Xtreem branding to the right.

Flipping the Xtreem ARGB to its back, we find the token warranty sticker with details of the memory module. This module is 8GB in capacity with a rated speed of 3600MHz as timings of 14-15-15-35 running at 1.45V.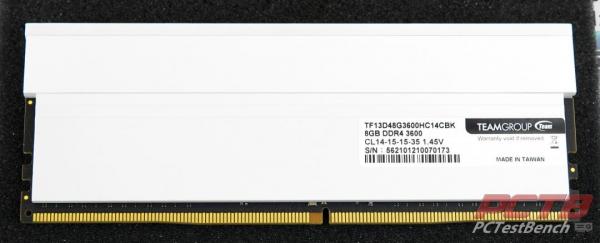 On top there is some more branding with "T-Force" written in the center.

With the unboxing out of the way, it's time to install them into our test bench to check out its ARGB features. From the moment we booted the test bench, we were blown away by how beautiful this memory kit was. Comparing it to the Black Edition, this kit was much more radiant and let a lot more light through.