Introduction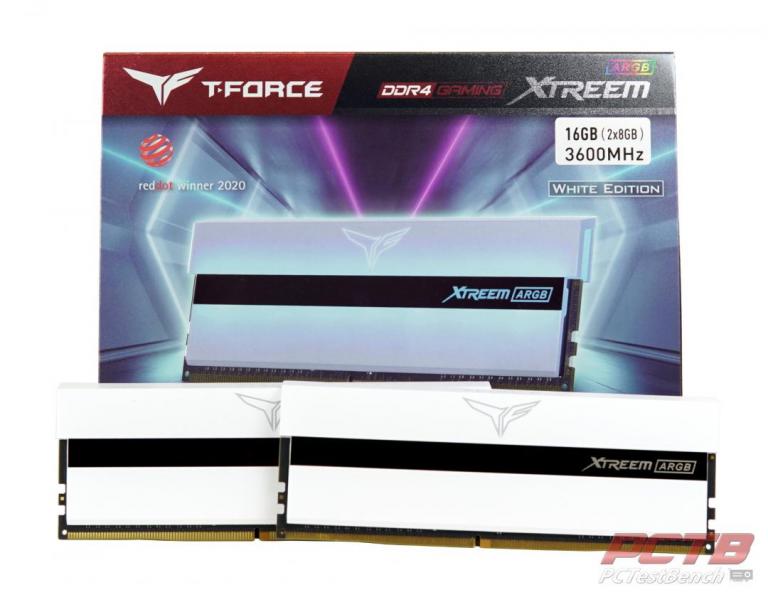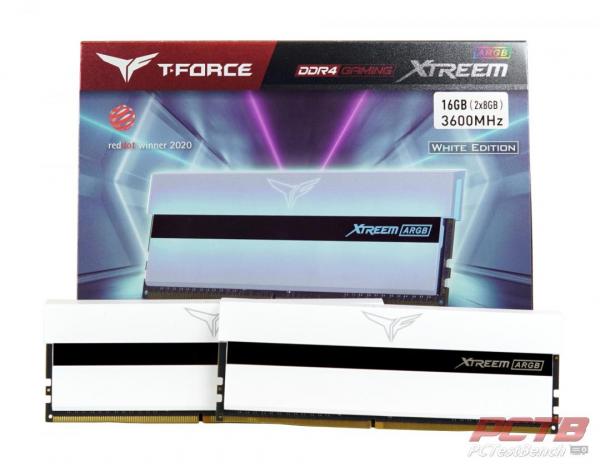 The goal of many builders today is to create something extremely clean with the touch of RGB. A popular theme of choice is doing an all-white build which can limit the available components. TeamGroup is throwing its hat into the ring with a line of white components which included M.2s, SSDs, and memory.
On the memory front, TeamGroup has just released an all-white version of its stylish Xtreem ARGB. The Xtreem ARGB White features a full mirror light penetration body, the latest ARGB technology, premium overclocking 10-layer board, and selected high-quality ICs. Just like the black version, the Xtreem ARGB White comes in a variety of configurations ranging from 3200MHz to 4000MHz with a number of different timings. At the time of this review, the Xtreem ARGB White can be purchased from NewEgg for an MSRP of $139.99 for a 16GB kit to $369.99 for a 64GB kit.
We would like to thank TeamGroup for sending us the 16GB Xtreem ARGB White kit to review.
About TeamGroup


Team Group Inc. was founded in 1997 in Taiwan and is one of the leading memory storage manufacturers in the world. They provide a variety of products such as Memory, Solid State Drives, SD Cards, USB drives, and mobile accessories. With their professional research and development teams, it allows them to produce high-quality and innovative products. TeamGroup is also well praised by the industry and customers by adhering to the corporate philosophy of "Integrity, Innovation, Professionalism, Efficiency, Discipline, and Simplicity."