PC Memory
TeamGroup Xtreem ARGB DDR4 Gaming Memory Review
Stunning mirror finish aesthetics with the latest ARGB technology.
Packaging and Unboxing
TeamGroup's Xtreem ARGB memory kit arrives in stylish black packaging with a matte finish. On the front of the box, we have an Xtreem memory module front and center showcasing its stunning RGB with a mirror finish. In the upper-right corner, we find that our memory kit contains 2 x 8GB 3600MHz modules but doesn't specify the timings. Since the 3600MHz does come in two different configurations we will have until we unbox the memory to find the configuration of this kit. If you already have RGB components in your build you will be pleased to know that the Xtreem ARGB kit is compatible with a variety of RGB software that includes: ASRock Polychrome Sync, ASUS Aura Sync, Gigabyte RGB Fusion 2.0, and MSI Mystic Light Sync.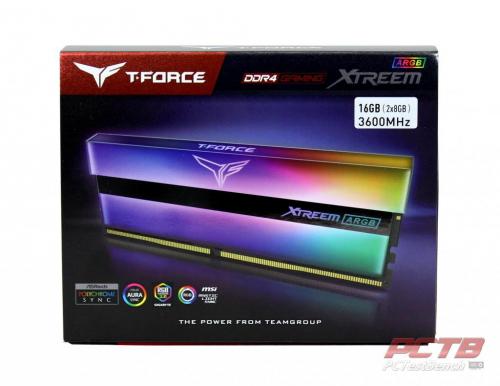 Flipping the box over, there is a short description of what "T-Force" represents as well as a bulleted list of the features of the Xtreem ARGB memory kit.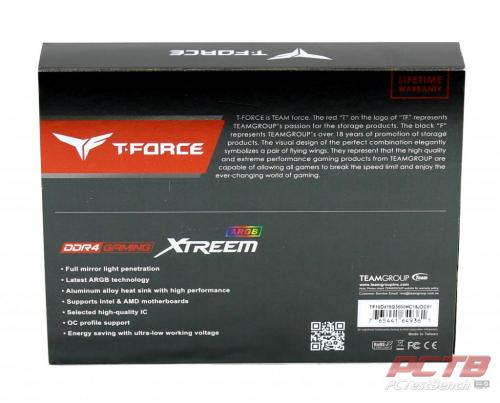 Sliding the outer sleeve off we find a black box with a metallic T-Force logo with the text "The Power From Team Group".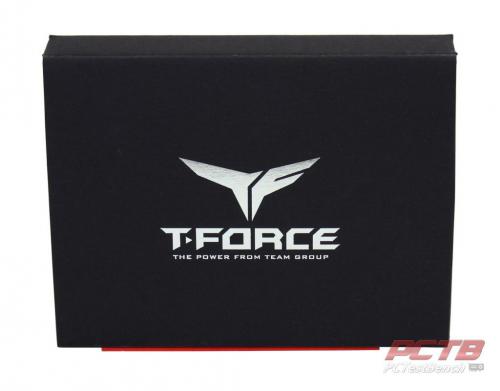 Removing the contents of the inner box reveal 2 plastic blister packs with one storing the 2 x 8GB Xtreem ARGB memory modules and the other the user guide and T-Force badge. Also included in the box was a small black microfiber cloth.
After taking the memory out of there blister pack all that's left is peeling off the protective plastic from its mirror finish.