PC Memory
TeamGroup Xtreem ARGB DDR4 Gaming Memory Review
Stunning mirror finish aesthetics with the latest ARGB technology.
Introduction


About a decade ago our only concern with our PCs was how they performed. Fast forward to today, PCs have evolved into not only computing powerhouses but also works of art. To complete the look of your build even memory modules have moved from being just plain PCB's to having stylish heat spreaders and RGB LEDs. TeamGroup's latest edition Xtreem ARGB hopes to bring stunning aesthetics with great performance. The Xtreem ARGB features the latest ARGB technology and includes aluminum-alloy heatsink with a stunning mirror finish. With speeds of 3200MHz – 4000MHz and a starting MSRP of $124.99 it's easy to find the right kit for your build at an affordable price.
We would like to thank TeamGroup for sending us the Xtreem ARGB kit to review.
About TeamGroup


Team Group Inc. was founded in 1997 in Taiwan and is one of the leading memory storage manufacturers in the world. They provide a variety of products such as Memory, Solid State Drives, SD Cards, USB drives, and mobile accessories. With their professional research and development teams, it allows them to produce high-quality and innovative products. TeamGroup also well praised by the industry and customers by adhering to the corporate philosophy of "Integrity, Innovation, Professionalism, Efficiency, Discipline, and Simplicity."
Features and Specifications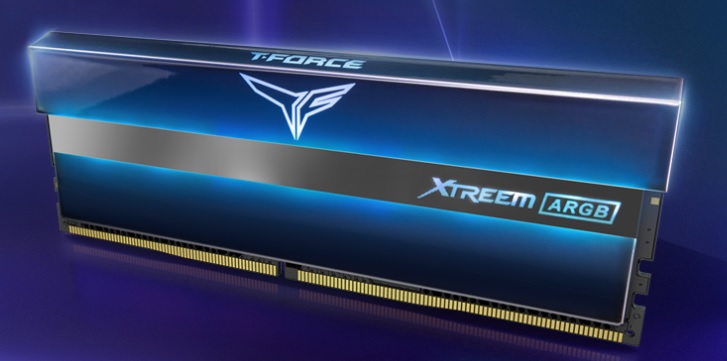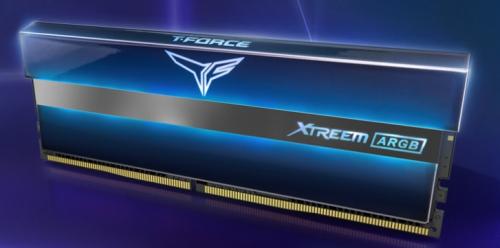 Notable Features:
Full mirror light penetration
Latest ARGB technology
Aluminum alloy heat sink with high performance
Supports Intel & AMD motherboards
Selected high-quality IC
OC profile support
Energy-saving with ultra-low working voltage
Technical Specifications:
Module Type
288 Pin Unbuffered DIMM Non-ECC
Capacity
8GBx2
Frequency
3200
3600
4000
Data Transfer Bandwidth
25,600 MB/s
28,800 MB/s
28,800 MB/s
32,000 MB/s
(PC4 25600)
(PC4 28800)
(PC4 28800)
(PC4 32000)
Latency
CL16-18-18-38
CL14-15-15-35
CL18-22-22-42
CL18-22-22-42
CL14-14-14-34
CL18-20-20-44
Voltage
 1.35V
1.45V
1.35V
1.35V
Dimensions
 48.7(H) x 133.7(L) x 8.1(W)mm
Warranty
 Lifetime warranty