Tech News
SSUPD Reinvents the ITX Case with Meshlicious
a revolutionary ITX PC case built in collaboration with Ncase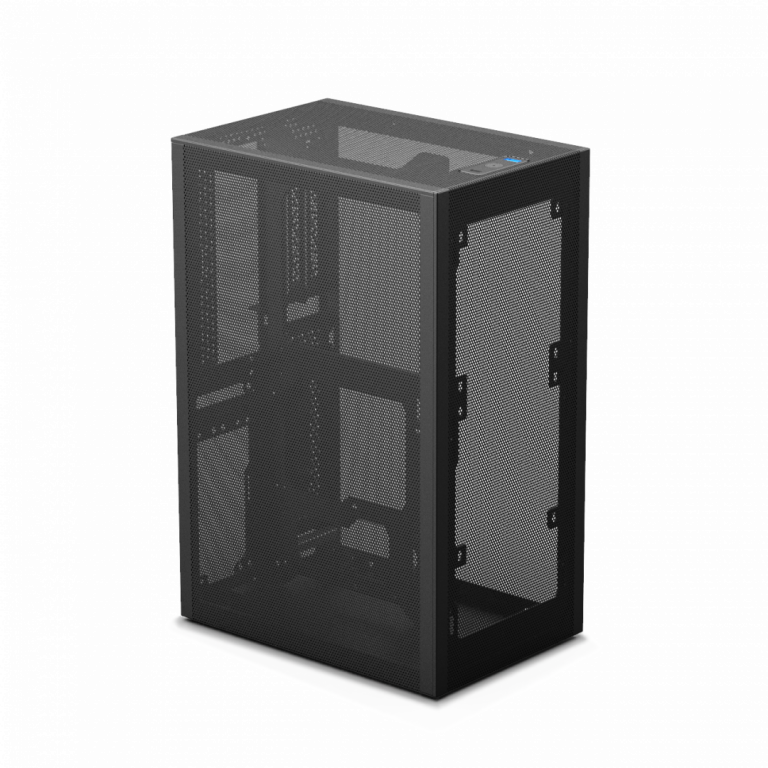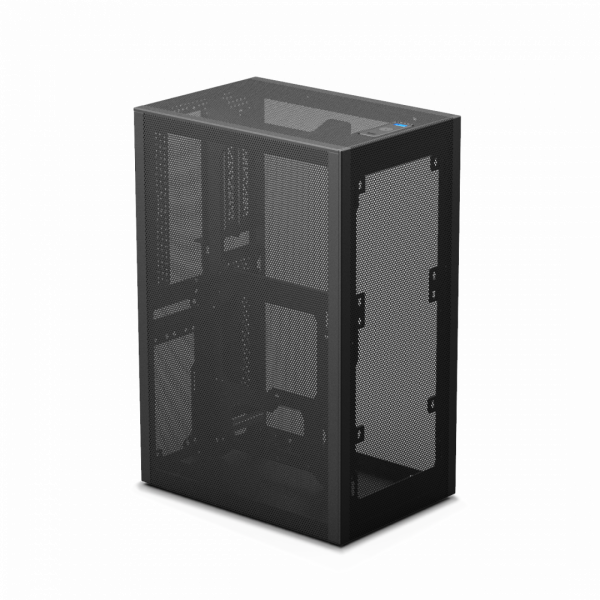 February 9, 2021, Taipei, Taiwan – SSUPD, the sister brand of LIAN LI and developer of high-end PC cases introduces Meshlicious — a revolutionary ITX PC case built in collaboration with Ncase — that features three full mesh panels and a tempered glass panel to deliver unbeatable cooling while displaying the PC's internals. An optional fourth 1 mm thick steel full mesh panel can be snapped on to encase the PC in full mesh for maximum airflow with a functional, minimalist aesthetic. The Meshlicious is available in matte black and white finishes.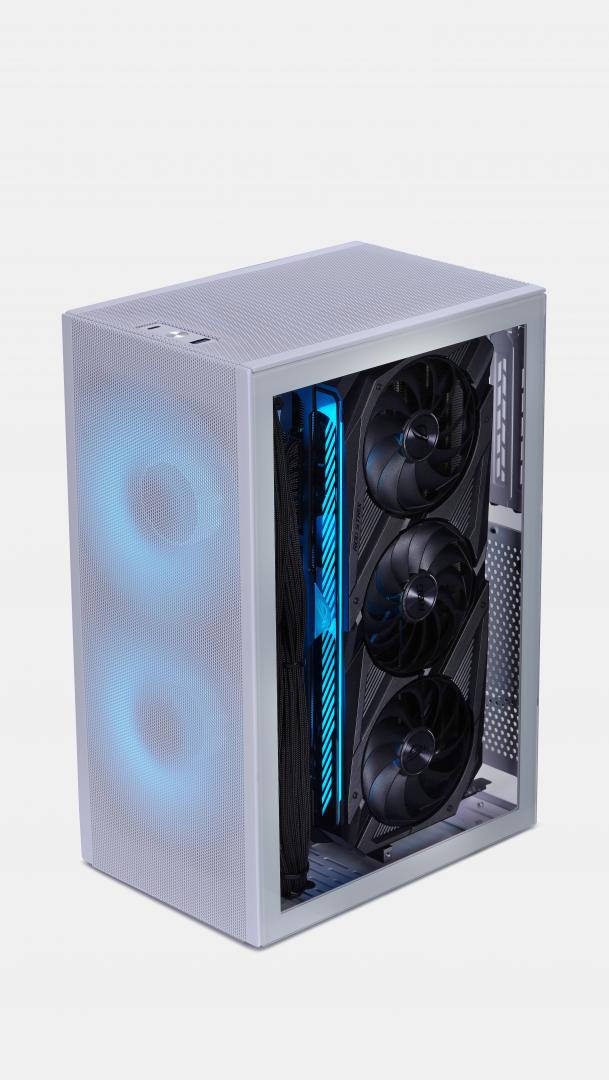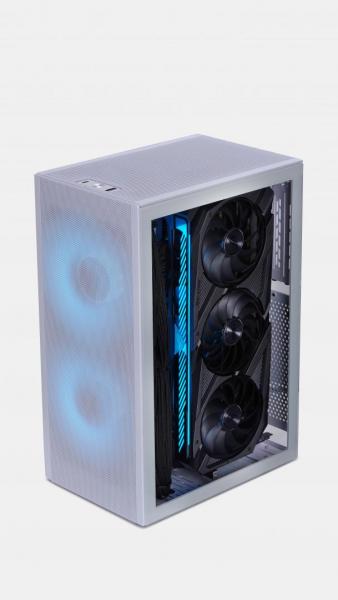 "For years, small form factor cases have been on the market for users looking for low-key, compact PC builds." says Ssu, Founder of SSUPD. "But with the Meshlicious, we aimed to push the boundaries of what's possible in a PC build by surrounding it in mesh. It's aiming to be the top full mesh-capable ITX case, and designed with user-friendliness in mind to the smallest details. With a clean and stripped-down look and excellent cooling, DIY enthusiasts can take their PC builds in exciting new directions."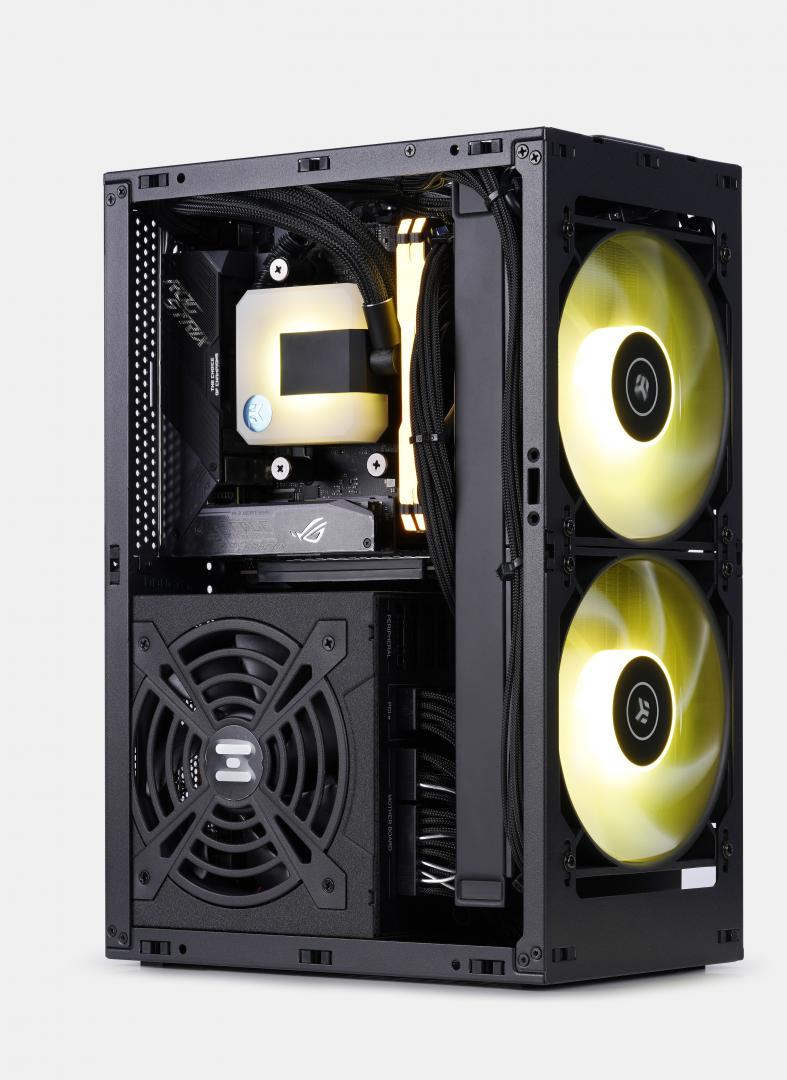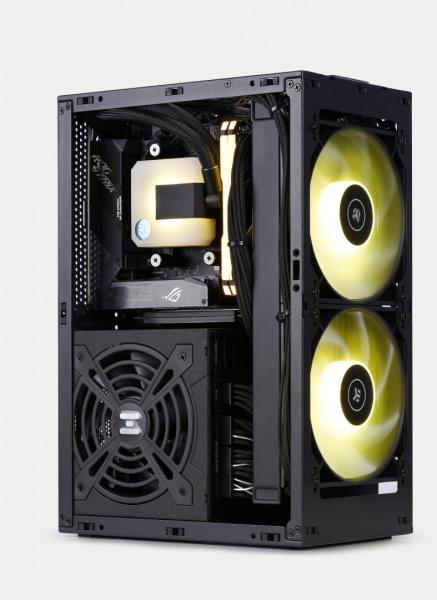 Meshlicious handles raw power and breaths cool
The Meshlicious supports high-performance water cooling configurations, including CPU air coolers of up to 72mm, two AIOs (all in one) 120mm or one AIO of 240mm or 280mm. It supports up to a 4 slot GPU card of up to 320mm for serious gaming or design rendering. The GPU mounting strut is adjustable vertically, allowing for adjustments to the space available for the cables that are connected to the GPU. The motherboard tray functions as a divider splitting the available space between the motherboard and CPU side with the GPU side. The motherboard rear I/O offers easy access to the CPU, and a 90 degree HDMI cable is included for easy connections to the HDMI port. It supports an ATX Power Supply of up to 160mm, with SFX and SFX-L power supplies also both supported.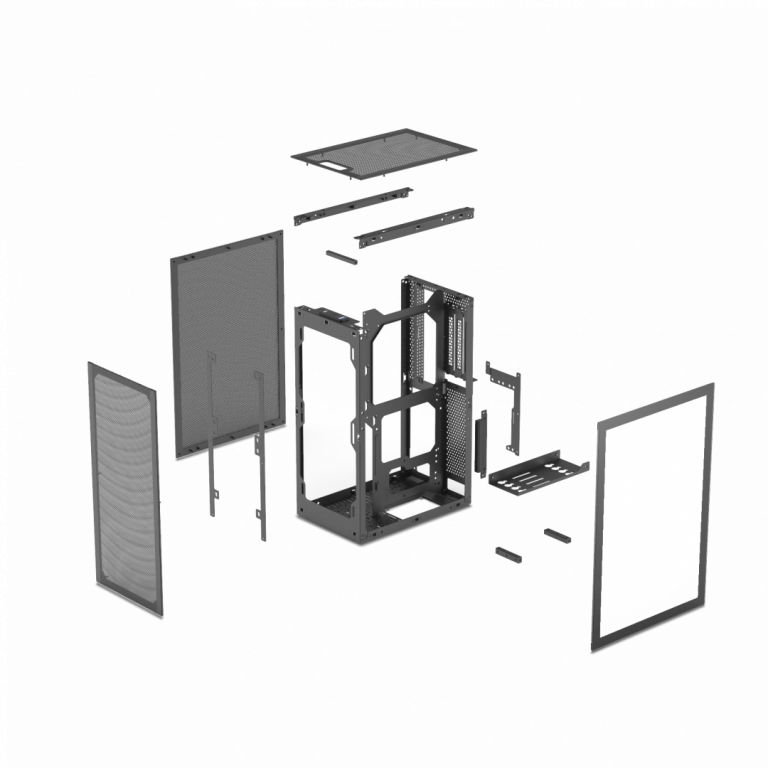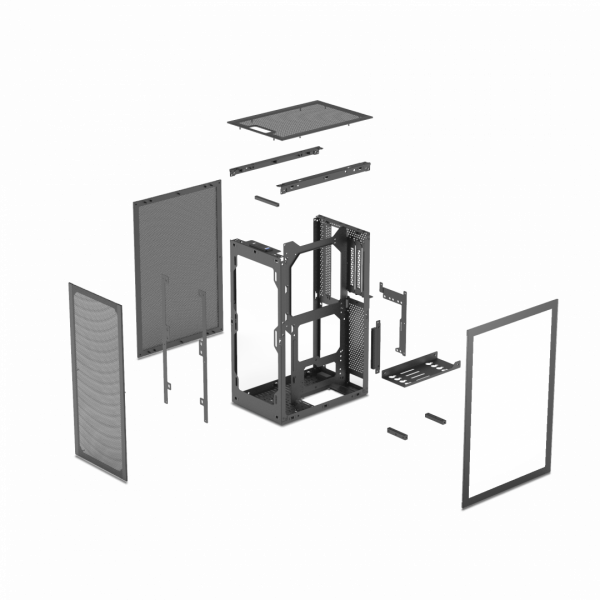 Meshlicious is small but versatile
The Meshlicious is small enough to save space while satisfying both gamers and designers in compute-intensive tasks. It can handle serious storage, supporting configurations of up to three 2.5" SSD drives when paired with a vertical GPU. It also supports storage configurations of three 2.5" SSDs, two 3.5" HDDs, or four 2.5" SSDs for users requiring additional storage in their ITX build. The clean minimal design makes room for two USB ports on the front, one USB Type-A and one Type-C. In keeping user-friendliness in mind, it features a no-headache assembly with just ten easy steps.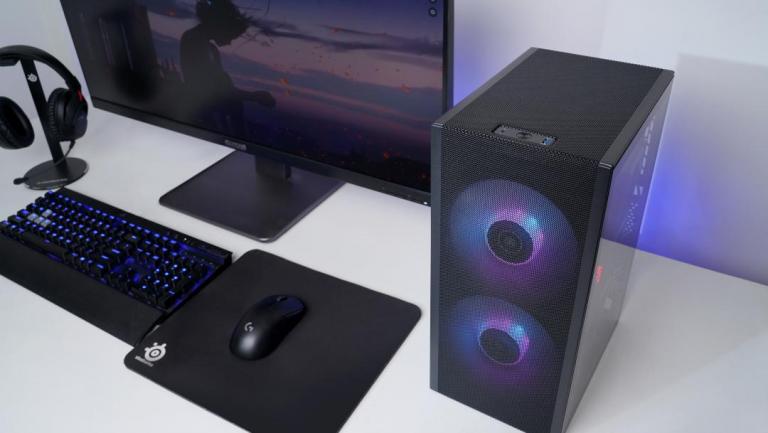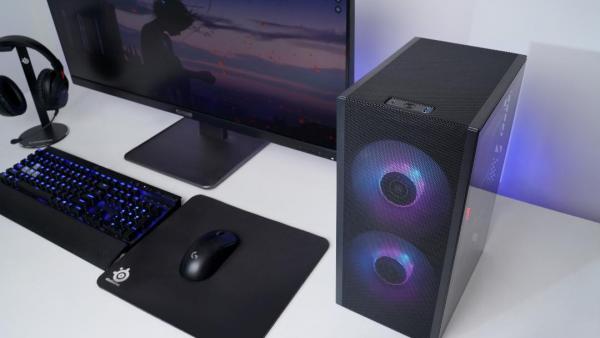 Meshlicious saves space on desktops
The Meshlicious is small enough to be portable (360mm x 245mm x 166.4mm) and at 14.67 liters it's large enough for components that pack a punch. With a footprint of only 245mm x 166.4mm, users can maximize desk or floor space to create a modern, minimalist decor in their workstation or gaming station. With the included glass panel, users can show off their impressive internals, or with the purchase of an additional mesh panel, they can build a full mesh PC case that reaches new levels of cooling.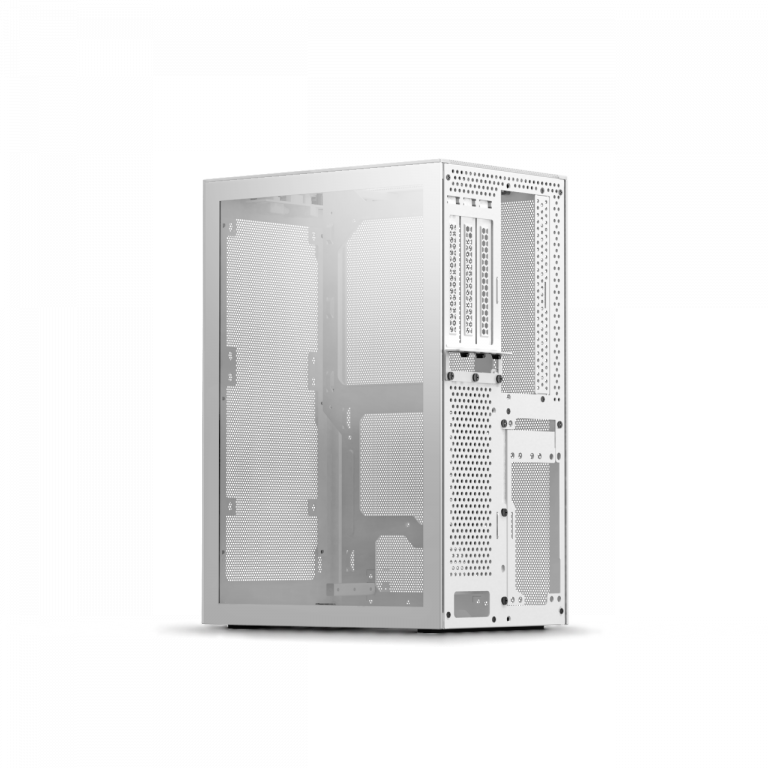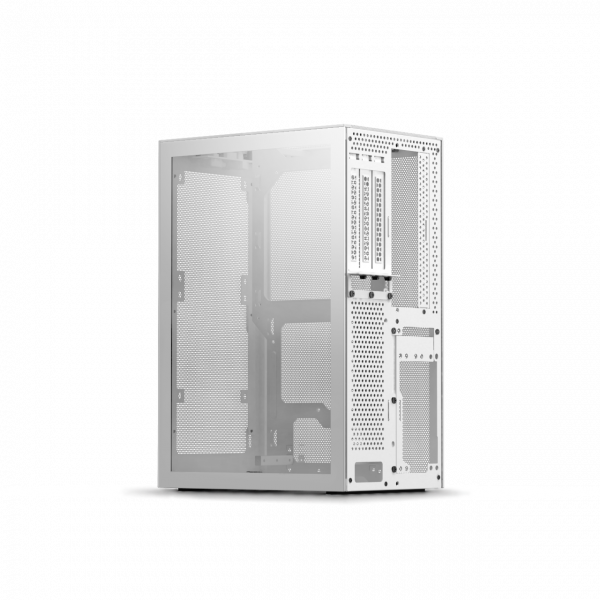 Specifications and Compatible Components
Form Factor

Mini ITX Case

Volume

14.67 Liters

Dimensions

245 mm x 166.4 mm x 360 mm (L x W x H)

Graphics Card

Full Length GPU: Up to 334 mm in length
and 155 mm tall

Small Form Factor GPU: Up to 211 mm in length (without radiator)

CPU Cooler

Up to 73mm in height with a 3-slot GPU

Up to 53mm in height with 4-slot GPU

Power Supply

ATX (Up to 160mm in length) / SFX-L / SFX

Storage

Up to 3 x 2.5″ SSD (with full length GPU)
Up to 2 x 3.5″ HDD and 3 x 2.5″ SSD or 7 x 2.5″ SSD (with small form factor GPU)

Expansion Slots Full Length GPU

Up to 4 slots

Slots Small Form Factor GPU

Up to 3 slots

Front I/O

USB Type-C 3.1 Gen 2; USB 3.0; Power LED

Fan Options

2 x 120mm / 2 x 140mm Fans

Water Cooling

120/140/240/280 mm (Up to 143 mm width, 62 mm thickness with fans depending on GPU position and type)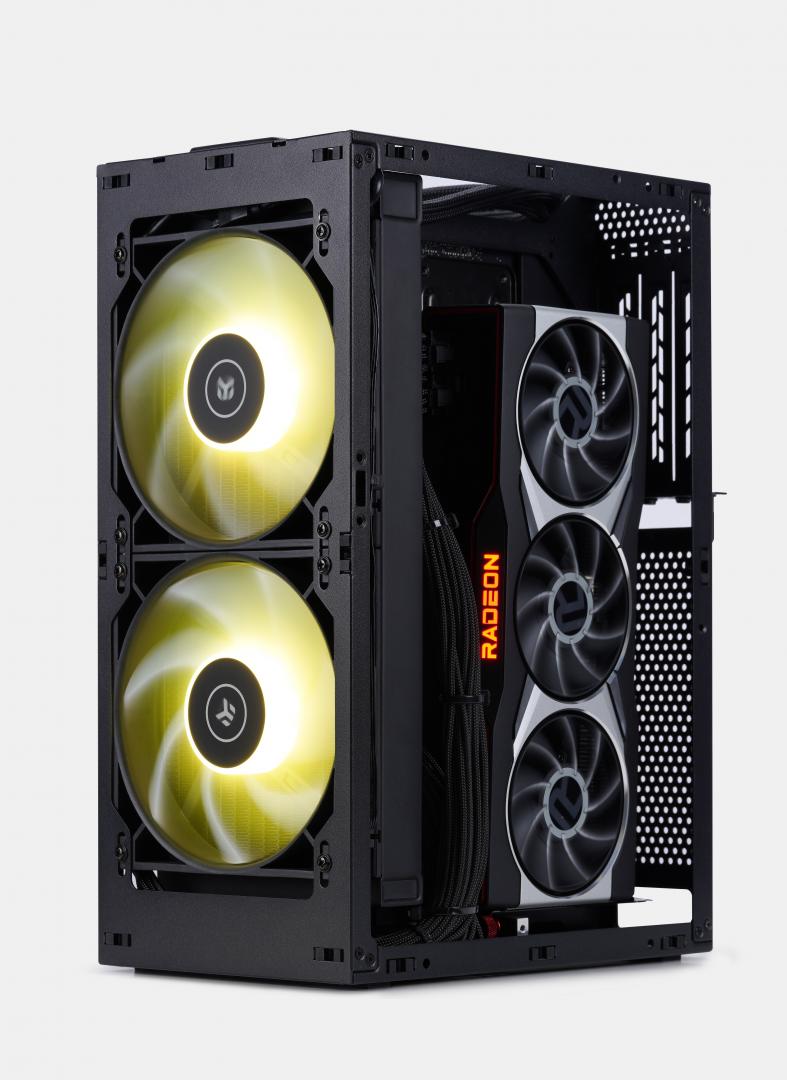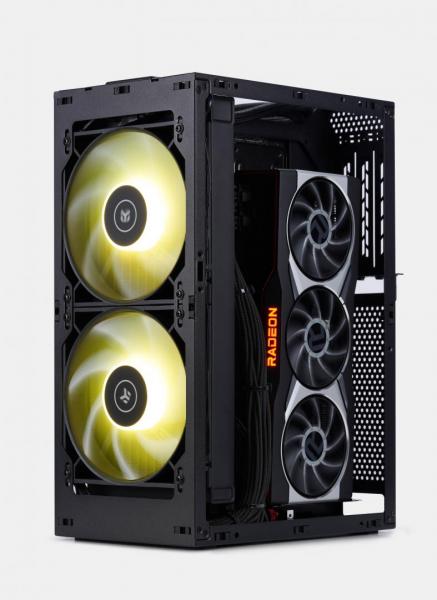 Pricing and availability
​The Meshlicious will be available in matte black for pre-order starting February 9th, 2021, at MSRP $119 USD. Accessories will be available in mid March, including an additional side mesh panel, a tempered glass panel, a HDMI/Displayport cable, and a PCIe 4.0/3.0 riser cable. A full mesh Meshlicious case will be released in black and white, in May for $129, with pre-order starting in April.
Newegg USA Pre-order links(links will be activated on Feb. 9th at 00:00AM PST):
Meshlicious black $109.99 free shipping:
Meshlicious + PCIe 4.0 riser cable $164.99 free shipping:
​http://bit.ly/Meshli-BK-PCIe4​
​
For more information, visit the official product page: https://ssupd.com/products/meshlicious or our social channels at:
About SSUPD
SSUPD stands for Sunny Side Up Design and is focused on the builder experience of using PC hardware and accessories to both create and play. With a background in architecture, design lead and founder Ssu has worked as lead designer at Lian Li. Ssu knows the importance of collaborating with other great design minds and brands. As a result, Ssupd is focused on collaborations between different companies to create something great. The goal of SSUPD is simple: Make PC building intuitive and fun.