System Configuration & Testing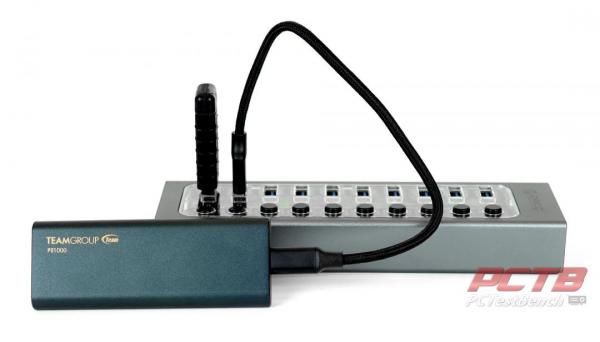 To test the Orico USB hub we enlisted the help of our TeamGroup PD1000, which can reach speeds of 900+ MBs read/write. During this test we used the following test rig and plugged the USB hub into a USB 3.0 port:
CPU: i9 9900K
Motherboard: Gigabyte Z390 Aorus Pro
RAM: 2 x 8GB Corsair Dominator Platinum RGB @ 3200MHz
GPU: Gigabyte 2070 Super Gaming OC
OS Drive: Crucial P1 1000GB
OS: Window 10 Professional X64
I will be running the drive first connected to the USB port itself then plugging it into the Orico USB hub for comparison. We will be using 2 benchmarking applications ATTO and CrystalDiskMark, which should give us an idea of how the USB would perform while connecting to the hub as opposed to directly connecting your device to the USB port.
ATTO Disk Benchmark
"As the industry's leading provider of high-performance storage & network connectivity products, ATTO has created a widely-accepted Disk Benchmark freeware utility to help measure storage system performance. As one of the top tools utilized in the industry, Disk Benchmark identifies performance in hard drives, solid-state drives, RAID arrays as well as connections to storage. Top drive manufacturers, like Hitachi, build and test every drive using the ATTO Disk Benchmark".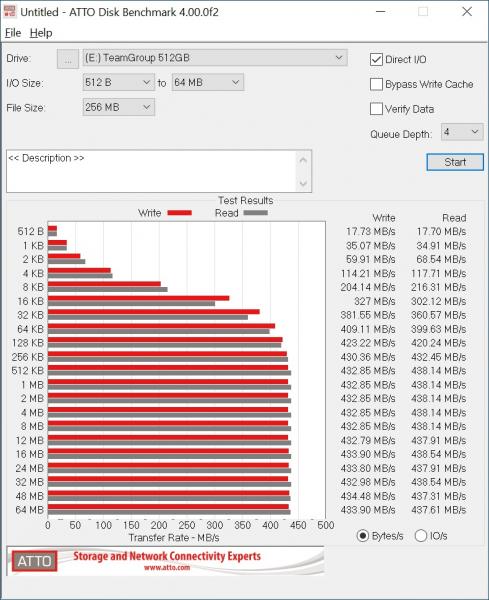 In ATTO benchmark with the PD1000 plug directly into the motherboards USB 3.0 port, we see it top out at 433 MB/s write, and 438 MB/s read.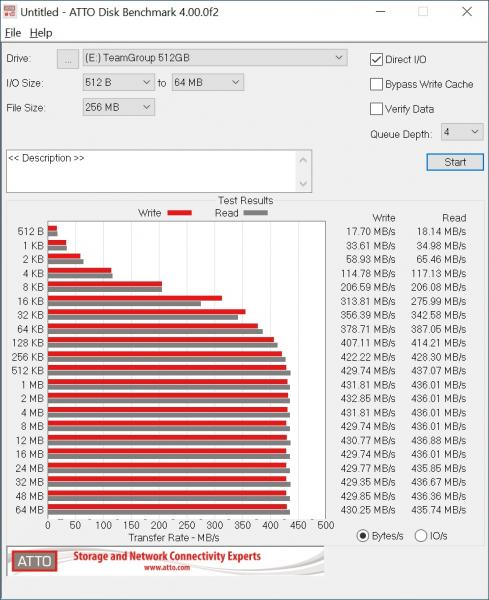 Connecting the PD1000 into the USB hub, we see an ever so slight reduction in both read/write speed with write topping out at 430 MB/s and read hitting 437 MB/s. This reduction is well within the margin of error and can be said to be identical.
CrystalDiskMark 6.0
"CrystalDiskMark is designed to quickly test the performance of your hard drives. Currently, the program allows measuring sequential and random read/write speeds."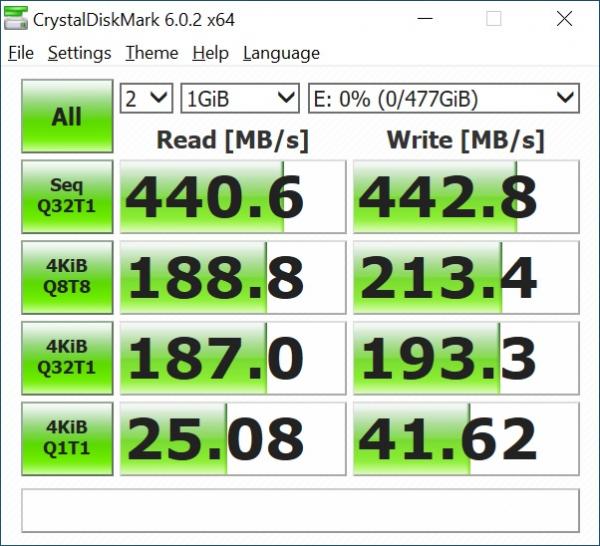 In CrystalDiskMark, we see a similar result as in ATTO with the PD1000 hitting 442 MB/s writes and 440 MB/s reads well directly plugged in.
Plugged into the Orico USB hub, we see the read/write performance drop about 15MB/s with the PD1000 getting 426 MB/s writes and 425 MB/s reads.