A Closer Look
After unboxing the Orico USB Hub, we were quite impressed with the build quality of the unit. The aluminum body makes the hub extremely durable. Looking at the top of our sample, we find 10 USB ports, with each having a button to activate/deactivate the port.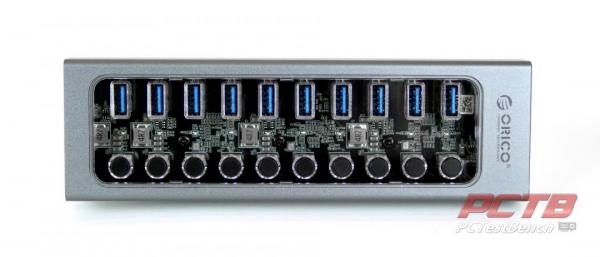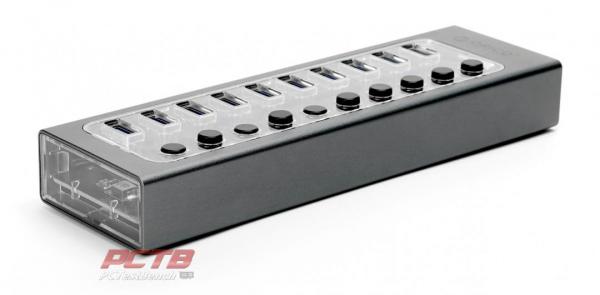 You will also notice that the top itself is topped with clear acrylic, providing a pleasant aesthetic view of the PCB as well as a blue LED indicator light when a port is in use.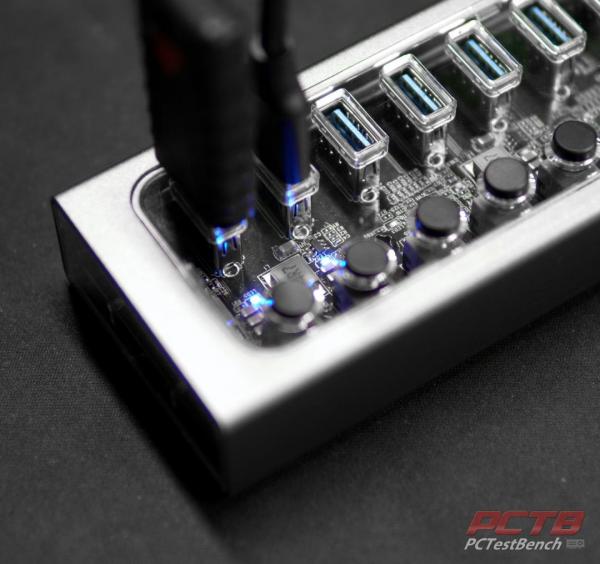 Turning the USB hub to its sides, we can see Orico continued to show off its PCB by capping both ends with clear acrylic. We dig this look and it adds some visual flair to something that is known to look fairly lackluster.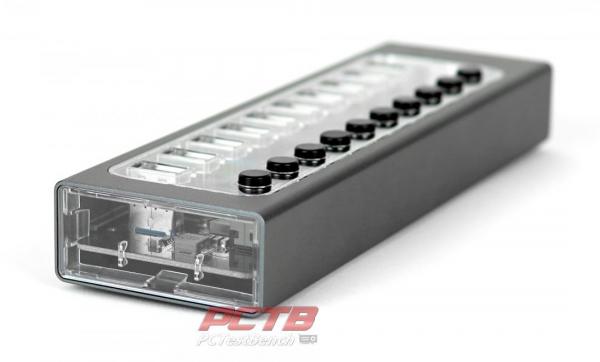 The top side is where you find a DC 12v jack to power the unit as well as a USB-A 3.0 port to connect it to your PC.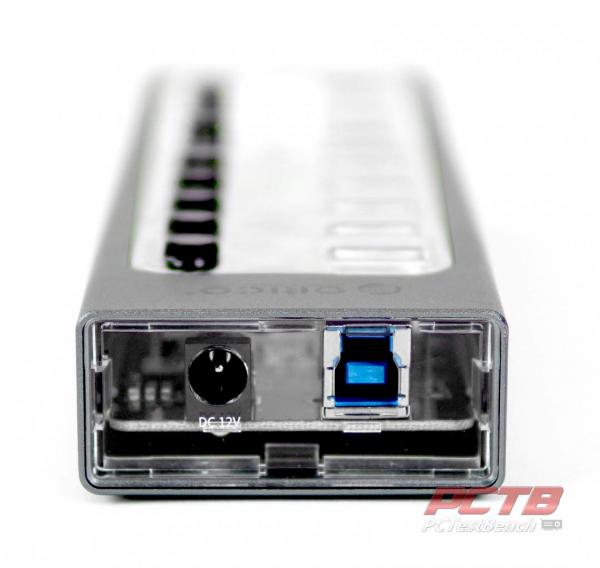 The Orico USB has various placement options with a rubberized pad on either end to prevent slipping if you were to place it on your desk. If you want it to be more secure, you can also mount the unit to the wall with the included cutouts. These cutouts are made in such a way where the hub can be mounted either vertically or horizontally.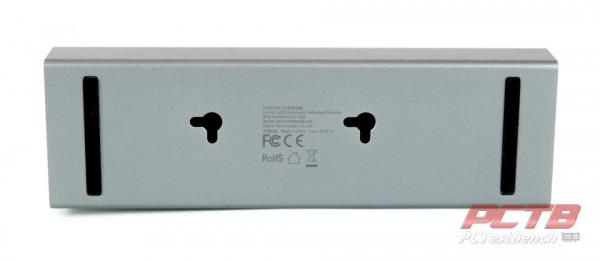 Included with the Orico 10-port USB hub is a USB-A to USB-C 3.0 cable, power bar, and mounting screws.