Lexar Professional SILVER Series 1066x microSDXC Review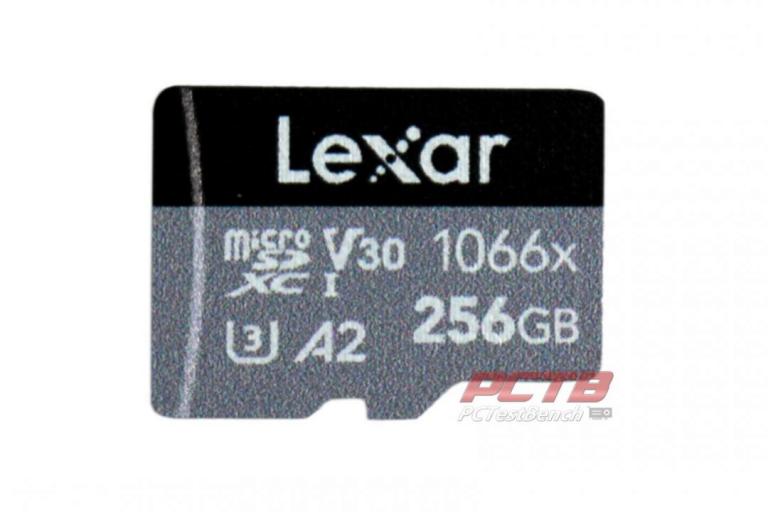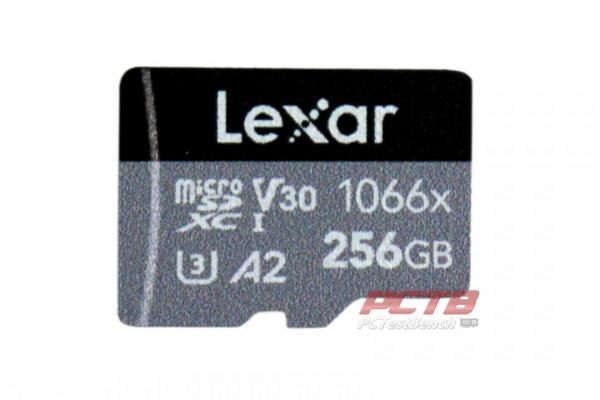 The humble memory card is as ubiquitous these days as electronic devices in general, and indeed most of them contain a memory card. Digital cameras, phones, tablets, even things like drones and dash cams all rely on memory cards. The Lexar Professional Silver Series microSDXC memory card takes the nearly universal MicroSD format and combines with speeds of up to 160MB/s reads and 120MB/s writes for your most demanding applications. This type of speed, of course, comes with all the Class 10, U3, V30, and A2 ratings for peace of mind no matter your challenge. Need to record 4K UHD video on your drone? No problem. Need fast loading apps on your Android smartphone? All-day long. Need something that can handle harsh environments in your Go-Pro? Lexar has you covered.
PC Test Bench would like to thank Lexar for providing us with a sample of the Silver Series MicroSD card to check out.
Lexar's take on the Lexar Professional SILVER Series memory card:
Capture your adventures in 4K UHD
Designed for your action cameras, drones, or Android smartphone, the Lexar Professional 1066x microSD UHS-I Card SILVER Series lets you quickly capture and transfer high-quality photos, including Full-HD and 4K UHD video with speeds up to 160MB/s read, and up to 120MB/s write. The card is U3, V30 and A2 rated for high-speed performance. This card gives you the speed and storage you need to capture more adventures on the go
Quickly transfer content
This card leverages UHS-I technology to deliver read speeds up to 160MB/s (1066x) allowing you to transfer high-quality photos and 4K UHD video with ease.
Capture the action
Capture high-quality images and extended lengths of Full-HD and 4K UHD video with write speeds up to 120MB/s. This card is Class 10, UHS Speed Class 3 (U3), and Video Speed Class 30 (V30) giving you the performance you need to shoot faster and longer.
Load apps quicker with A2 speed
With an Application Performance Class 2 (A2) rating, the Professional 1066x microSD UHS-I Card SILVER Series is also great for use with applications on your Android smartphone. Quickly run and store apps directly on the A2 memory card using an Android Adoptable storage enabled device.
Designed for durability
Lexar Professional 1066x microSD Cards provide the durability you need to capture and store valuable data in a variety of elements. These cards are rigorously tested, and designed to be water, shock, vibration, and X-Ray proof.
Rigorously tested
All Lexar product designs undergo extensive testing in the Lexar Quality Labs, with more than 1,100 digital devices, to ensure performance, quality, compatibility, and reliability.
FEATURES
Professional-level performance for action cameras, drones, or Android smartphones
Leverages UHS-I technology to deliver read speeds up to 160MB/s (1066x)
Quickly capture high-quality images and extended lengths of Full-HD and 4K UHD with write speeds up to 120MB/s
Load apps quicker with blazing A2 speed
High-capacity options –– up to 512GB
Designed for durability in harsh conditions
Includes SD adapter
10-year limited warranty for card and one-year limited warranty for the adapter (Outside of the Americas)
SPECIFICATIONS
Capacity – 64GB – 512GB
Speed Class – Class 10, U3, V30, A2
Performance

64GB – up to 160MB/s read, up to 70MB/s write
128GB – 512GB – up to 160MB/s read, up to 120MB/s write

Operating Temperature – 0° to 70° C (32°F to 158°F)
Storage Temperature – -25° to 85° C (-13°F to 185°F)
Dimension (L x W x H) – 11mm x 15mm x 1 mm / 0.43" x 0.59" x 0.04"