Final Thoughts & Conclusion
Lexar's PLAY MicroSDXC card proves to deliver snappy reads, even when full, which is great for content consumption and entertainment. Write speeds certainly don't break any records, but the intended application doesn't really require record-breaking write speeds, once you download your game or favorite tv episode, it'll be mostly pure reads from there.
Memory card space is a bit like oxygen, as long as you have enough, you don't really think about it but when you run out and cant save your high score or the latest episode of your favorite show, people can get grumpy quick. Lexar offers the PLAY cards in up to 1TB so free space shouldn't be an issue. Our 512GB sample can be had on the street for $95 which we feel is a little high for the unstable write performance, even if it does meet the needs of its intended market segment.
While it may not stand out at $95, it certainly does at $73 which is its current (as of this publication) sale price which runs to May 16th, 2021. If you need a little breathing room in your device, now is the time to upgrade!
Good Job Lexar.
More Lexar Products we have reviewed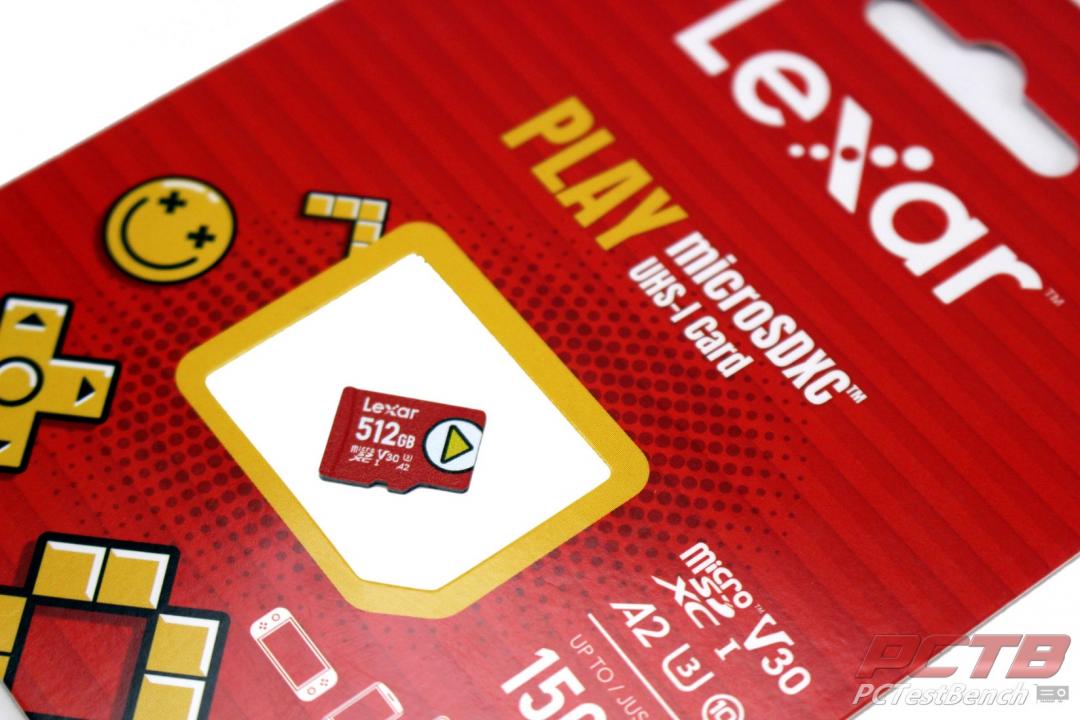 Lexar Play microSDXC Review
PRO'S
Steady 150MB/s Read Speeds
Large Capacities available
Bright Red color makes it hard to loose.
CON'S
Low and unstable Write performance