A Closer Look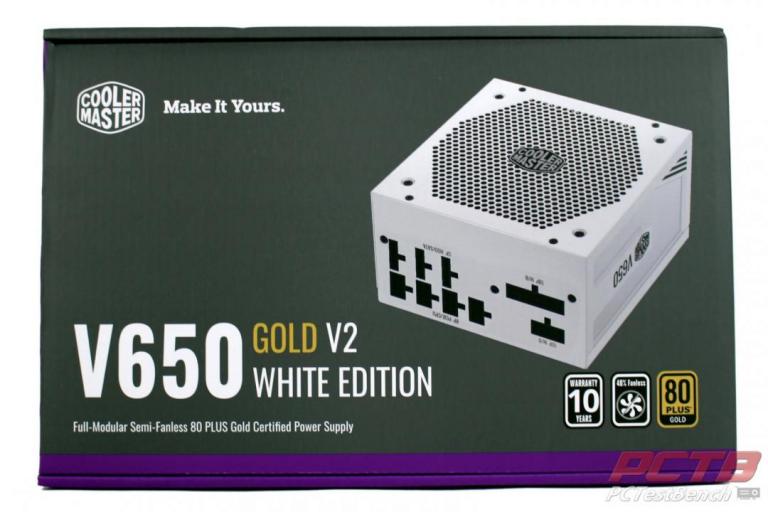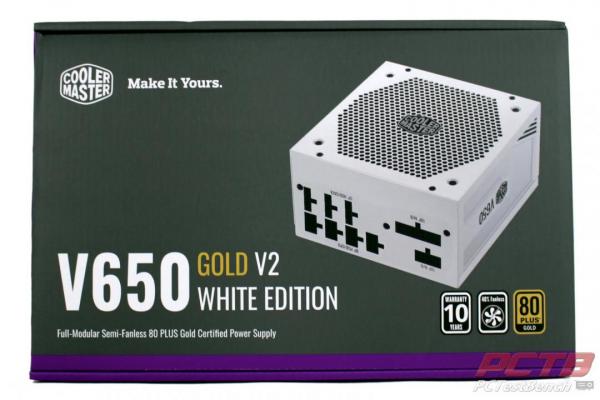 Cooler Master is consistent with its packaging and the V650 Gold V2 is no exception with its gray box and signature purple accents.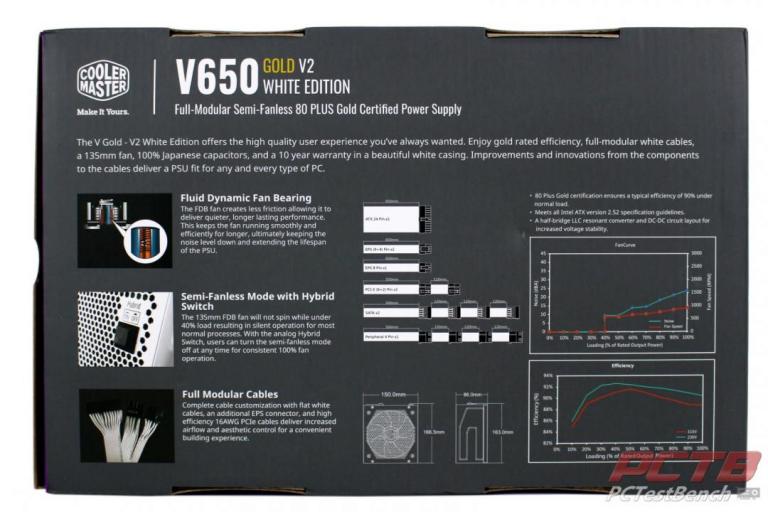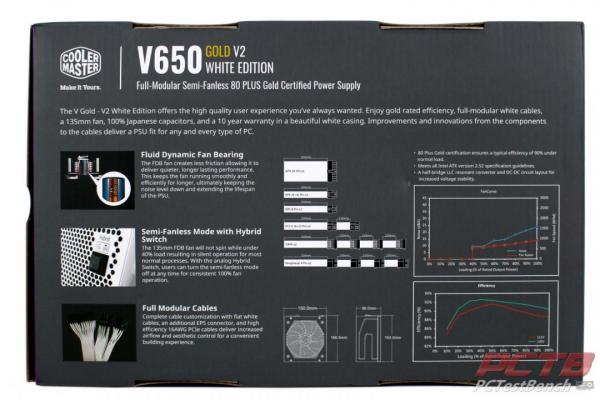 Most of the features and some important info like cable lengths can be found on the rear of the box. Fan and efficiency curves can be seen here as well which is nice for those wanting a high level of detail.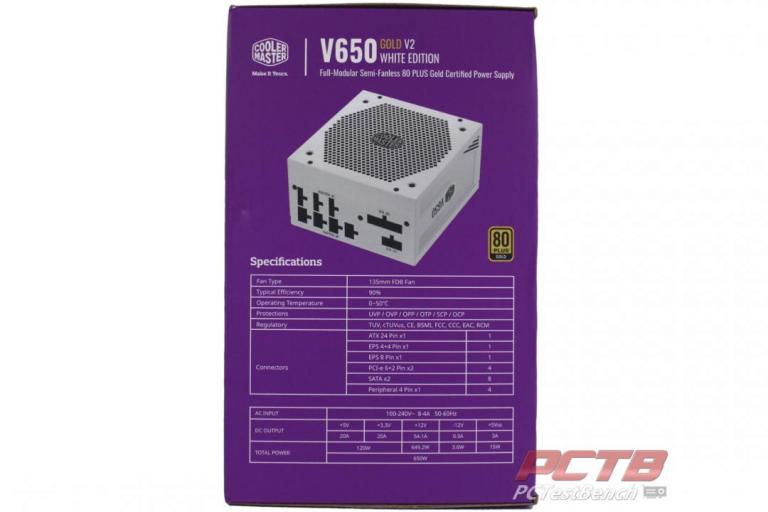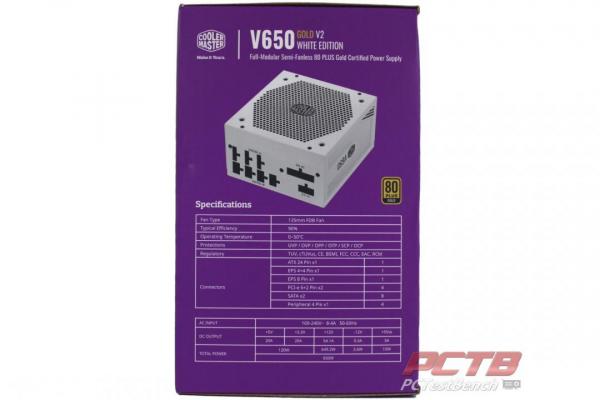 The side of the box lists electrical specifications.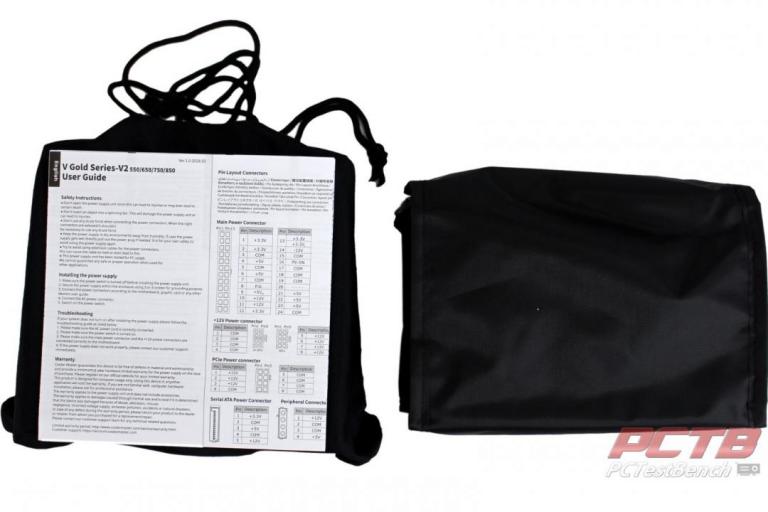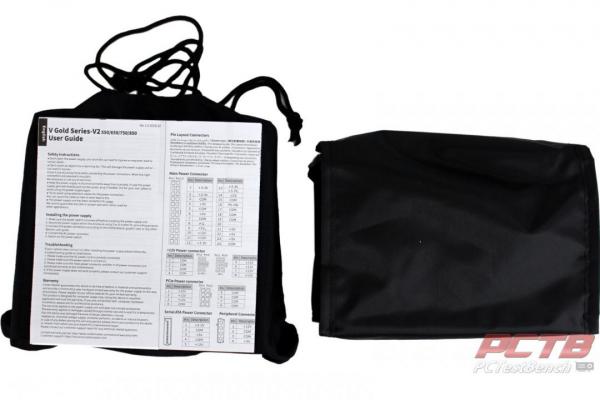 Inside the box is a draw-string pouch for the power supply, a user guide, and a nylon bag with the cables.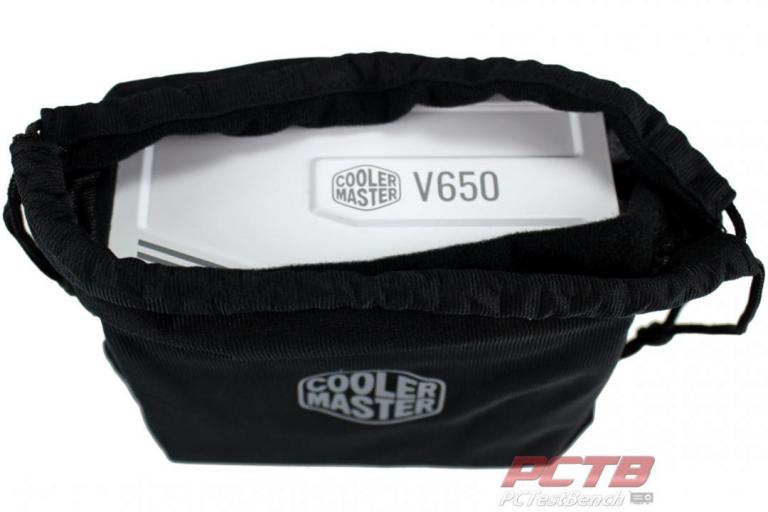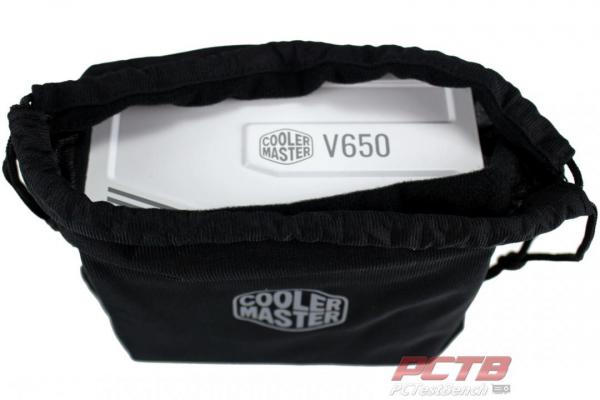 The V series power supplies come in black or white finishes, and we have the white one.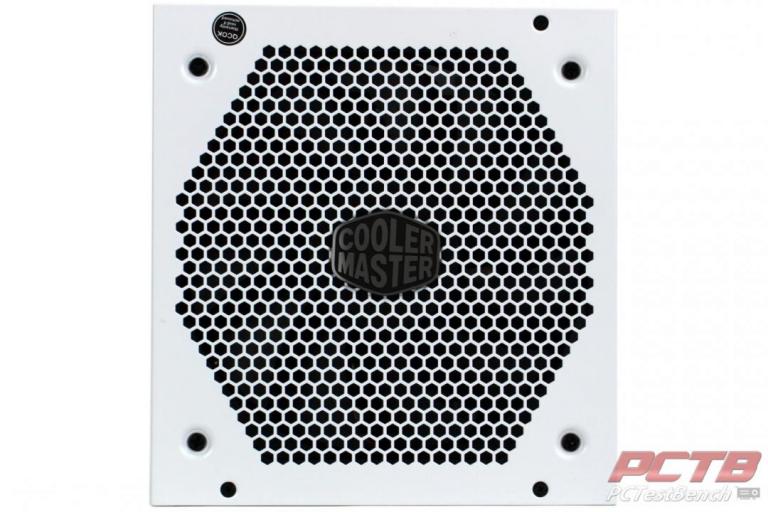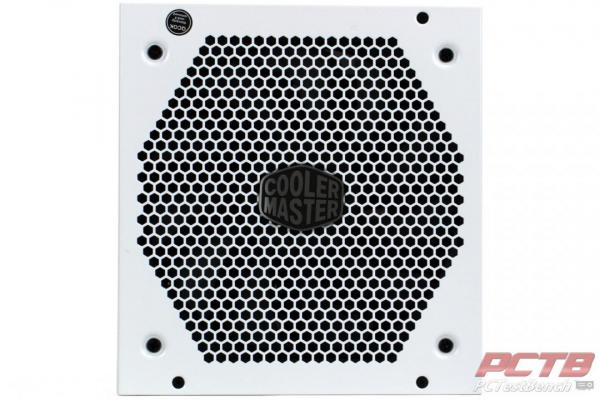 Cooler Master uses a honeycomb grille for air intake with a large metallic badge in the middle.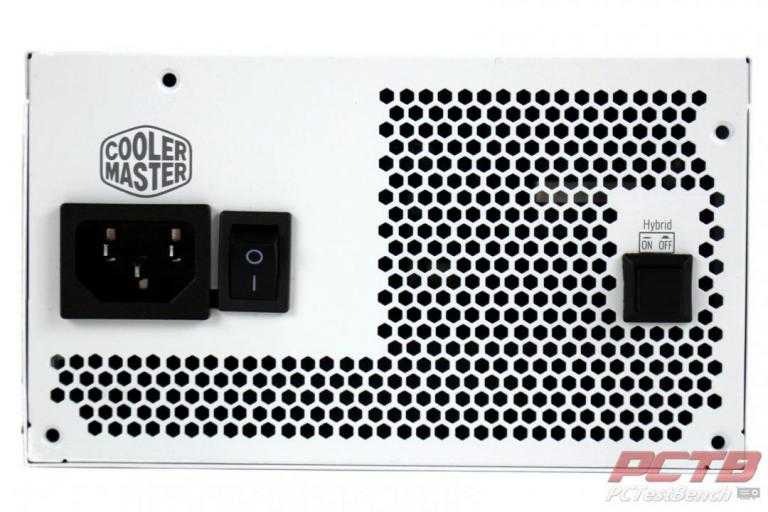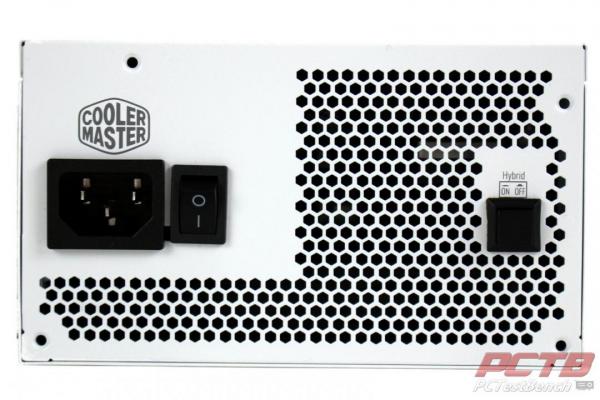 On the back end, you have a standard power inlet with a mains power switch as well as a hybrid cooling mode switch. Most of the rest of the area is ventilated with the same honeycomb grille.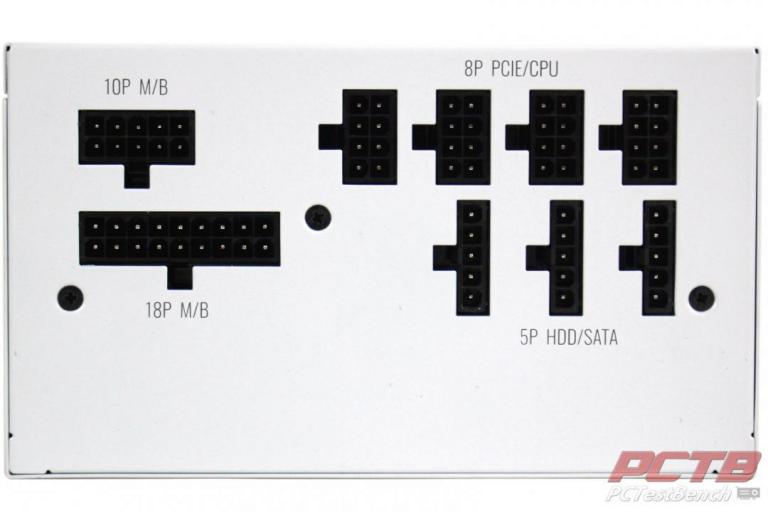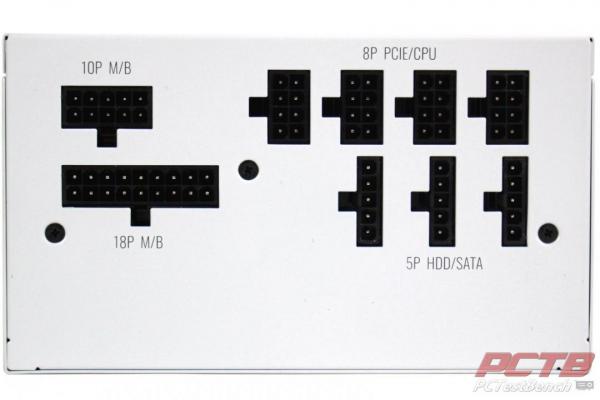 The business end of the V650 Gold V2 is fully modular. You get the main 18+10 motherboard cable plugs, five peripheral cable connections for SATA and Molex, and four 12V only plugs for EPS (CPU) and PCIe (GPU) cables.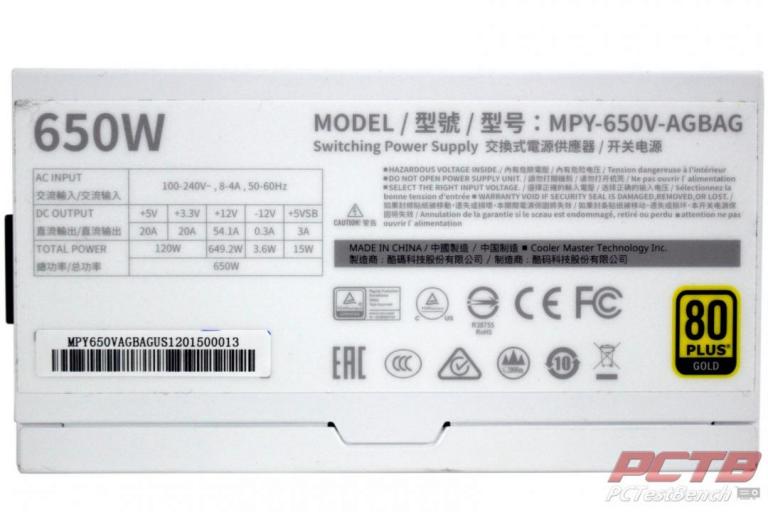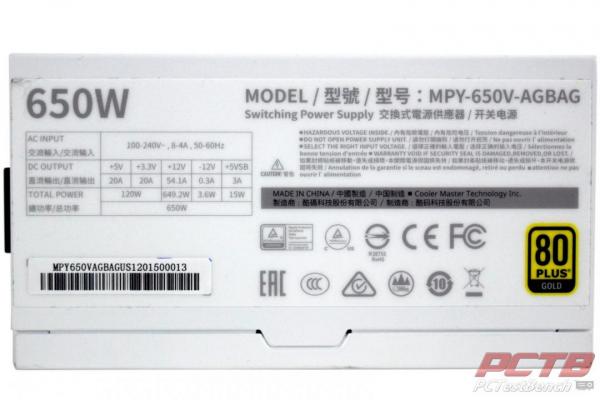 One side has a label that gives electrical specifications as well as some regulatory badges.
Cables: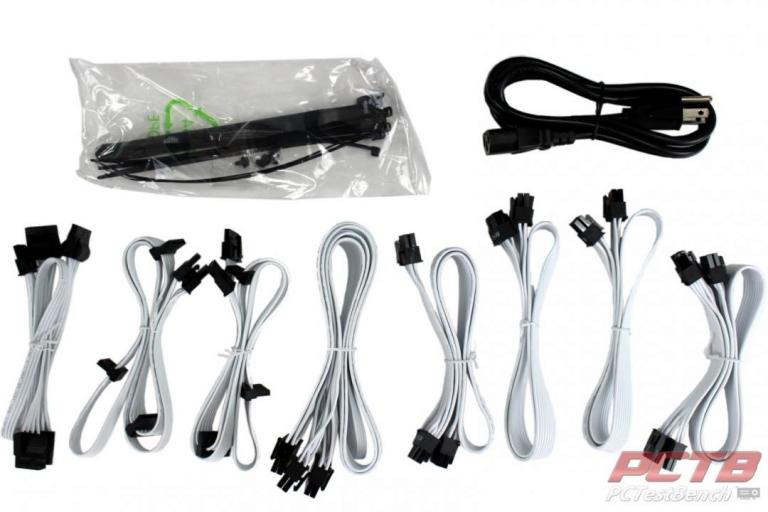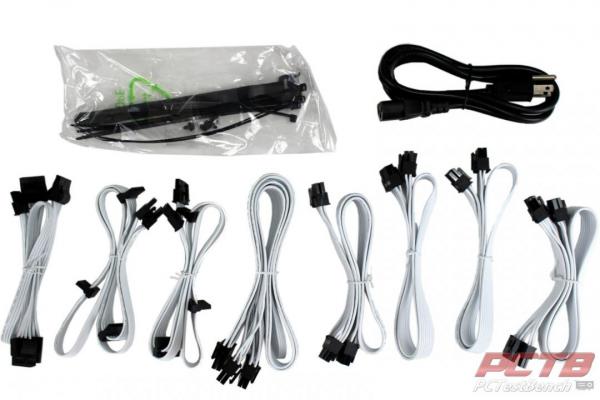 The PSU comes with 8 DC cables, a regionally correct AC power cord, and a baggie containing some Velcro cable wraps, zip ties, and mounting screws.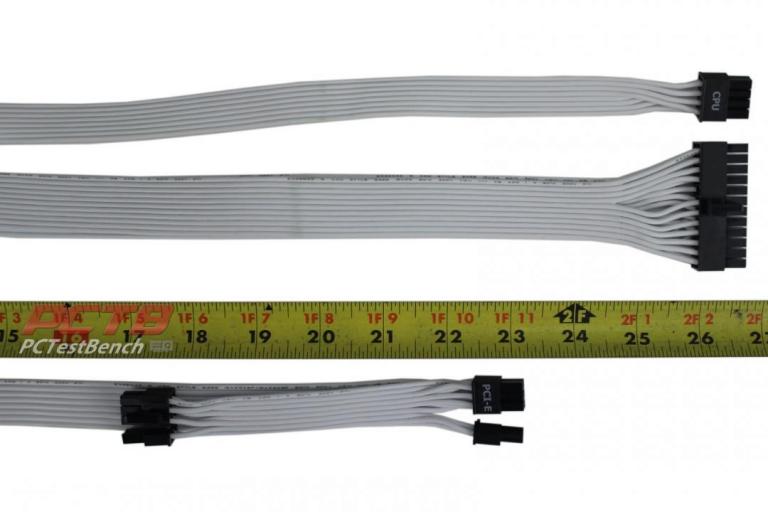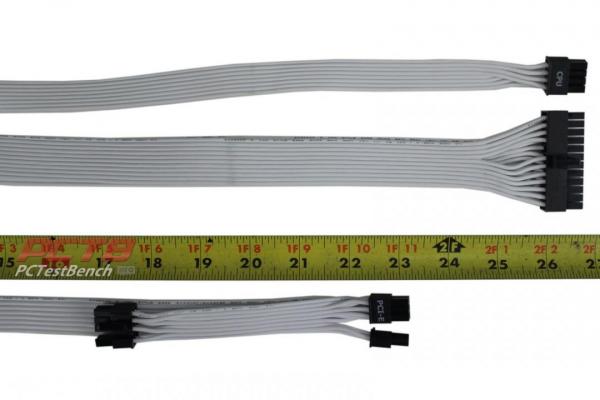 The main 24-pin and CPU power cables consisting of an 8-pin EPS and 4+4 are all about 650mm long. The pair of twin 6+2 PCIe cables have about 120mm between plugs and is about 550mm to the first set of connections. This could get a little short on cases with top-mounted power supplies, but those are getting rare these days.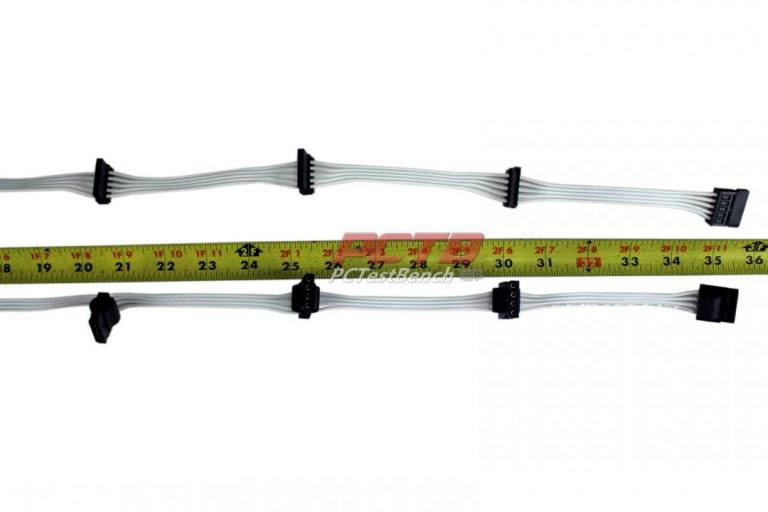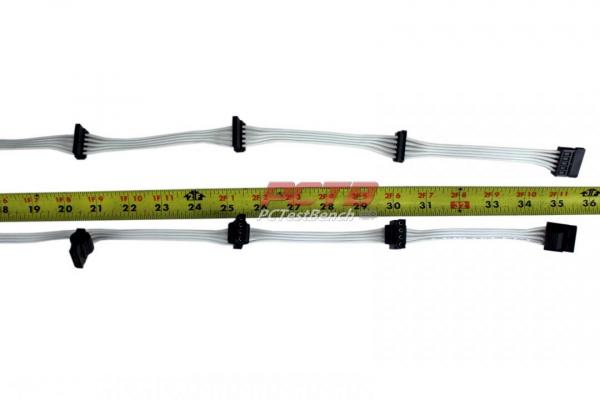 Both SATA and the single peripheral cable are about 500mm to the first plug and show around 120mm between plugs.