PC Memory
Silicon Power XPOWER Turbine RGB DDR4 Memory Review
The Game is On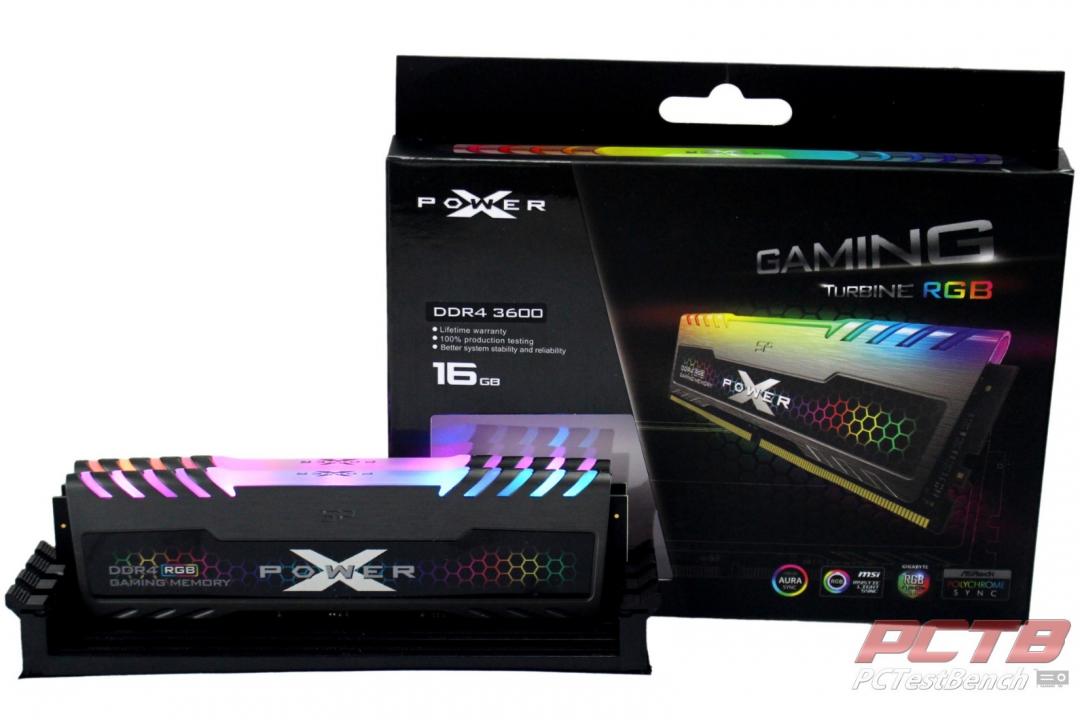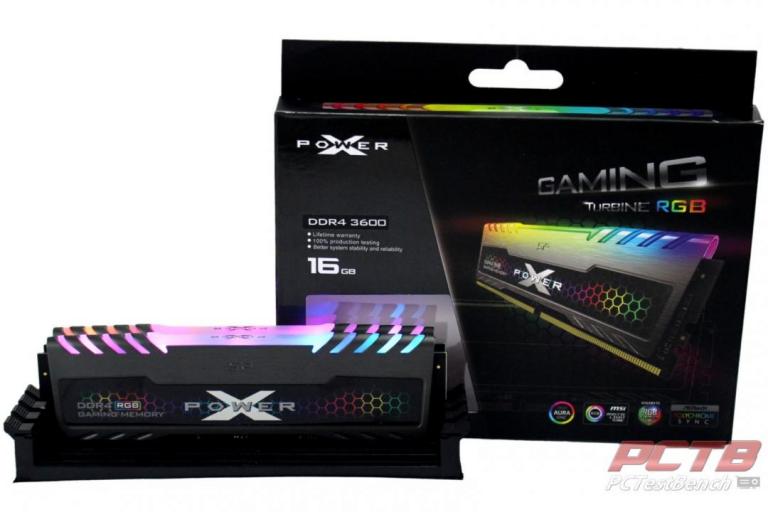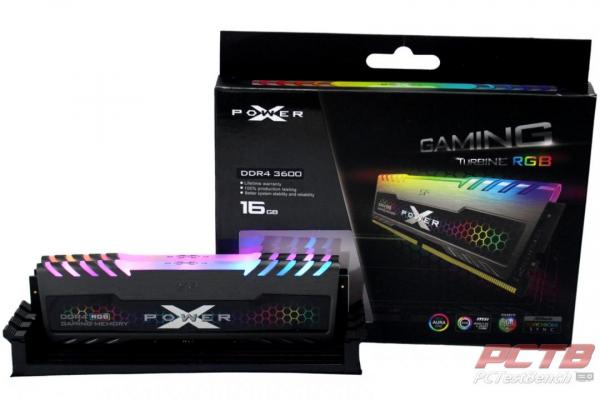 Silicon Power is probably best known for consumer flash memory products and portable drives, but you might be surprised to find out they also make computer memory as well. You might even be more surprised that they have gaming-oriented memory, and yes, it even has RGB. Today we'll be taking a look at the Silicon Power XPOWER Turbine RGB DDR4 memory. Combining speeds of up to 4133MHz and capacities up to 32GB with a sleek silver heat spreader and glorious RGB, what more can a gamer want?
PC Test Bench would like to thank Silicon Power for providing us a couple of sample kits to check out!
What Silicon Power has to say about the XPOWER Turbine RGB memory:
The Ultimate Gaming Aesthetic
The XPOWER Turbine RGB DDR4 memory module is a bold, new companion to match the aesthetics of your rig. The heat sink, an intense set of teeth that appear to bite into the mesmerizing LED display glow, guards your memory module against overheating meltdowns. The XPOWER Turbine RGB DDR4 memory module, designed for eSports pros and enthusiasts, combines high performance with a dazzling, colorful RGB aesthetic.
The Chosen eSports DDR4
Designed to be the go-to RGB DDR4 memory upgrade for the most dedicated gamers and modders, the XPOWER Turbine RGB DDR4 is the perfect addition to a completely unique gaming setup. Maxing out at speeds of 4133 MHz with low 1.4V power consumption, the Turbine RGB allows you to play your favorite games at the highest settings with automatic overclocking. Highest quality renders picture-perfect animations, and smooth gameplay during League of Legends, Counterstrike, and PUBG.
Backed By Major Motherboard Brands
This memory module supports the RGB lighting control software of the major motherboard manufacturers. With support from leading brands, the Turbine RGB stands up to fully optimized testing to ensure it is fully compatible on most leading high-end gaming motherboards including ASUS Aura Sync, GIGABYTE RGB Fusion, MSI Mystic Light Sync, and ASROCK-Polychrome Sync.
Cool Energy Savings
In addition to providing a system upgrade, the XPOWER Turbine RGB DDR4 also solves energy consumption issues. A lower 1.4V voltage is applied to reduce power usage. Improved heat dissipation keeps the computer running at low temperatures for higher stability and a longer system hardware lifespan.
A Lifetime of Quality
The XPOWER Turbine RGB DDR4 selected original memory module is 100% factory-tested to guarantee high stability, durability, and compatibility. The XPOWER Turbine RGB DDR4 is backed by a lifetime warranty promising complete Silicon Power technical support and services.
FEATURES:
Authentic and high-quality SP memory module combining high gaming performance with colorful RGB display
High speeds with almost no lag time allow maximum DDR4 performance
100% tested for stability, durability, and compatibility on major motherboard brands
Dynamic thermal heatsink mechanism to prevent overheating
Supports Intel® Extreme Memory Profile (Intel® XMP) Standards
Supports ASUS Aura Sync / GIGABYTE RGB Fusion / MSI Mystic Light Sync / ASROCK-Polychrome Sync
Up to 10-layer PCBs to ensure stability and reliability
Low voltage of 1.4V for less power consumption
SPECIFICATIONS:
Capacity: 16GB (2 x 8GB)
Tested Frequency Profile 1: PC4-28800 (3600MHz)
Tested Timings: 18-22-22-42 CR1
Tested Voltage for Profile 1: 1.35V
Format: NON-ECC Unbuffered DIMM
Pin Out: 288-Pin UDIMM DDR4