Game Testing & Performance
Ashes of the Singularity
Planet by planet, a war is raging across the galaxy. The technological singularity has given humanity the power to expand further than they ever have before. Now, they compete and their sentient artificial intelligence adversaries for control of newfound worlds.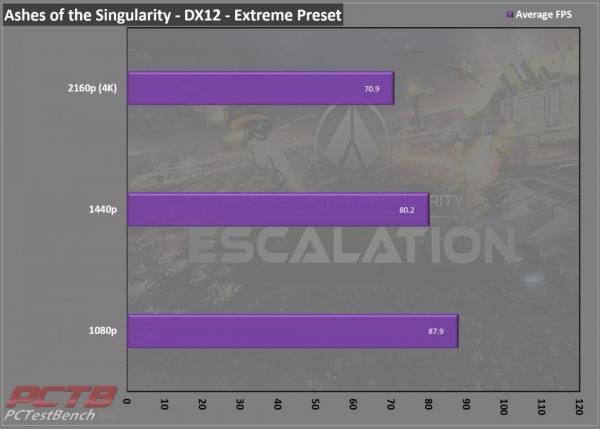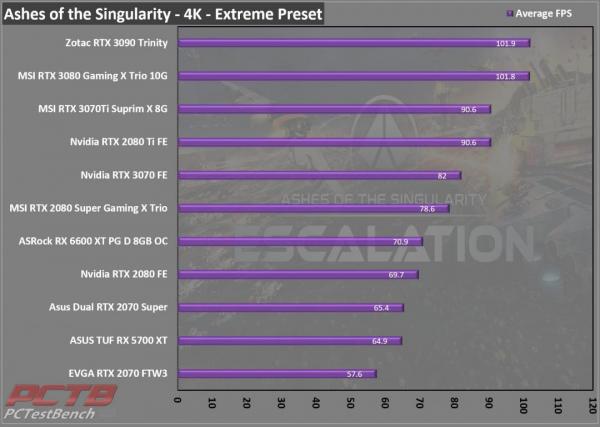 Ashes of the Singularity is getting a little long in the tooth these days at over 5 years old, but still presents a decent load to modern graphics cards. The 6600 XT Phantom Gaming does a great job at 1080p as expected, but also manages to hold it's own clear up into 4K land. Quite impressive!
Far Cry 5
Anything can happen. Everything will.
Welcome to Hope County, Montana, land of the free and the brave, but also home to a fanatical doomsday cult—known as The Project at Eden's Gate—that is threatening the community's freedom. Stand up to the cult's leaders, Joseph Seed, and the Heralds, as you spark the fires of resistance that will liberate the besieged community.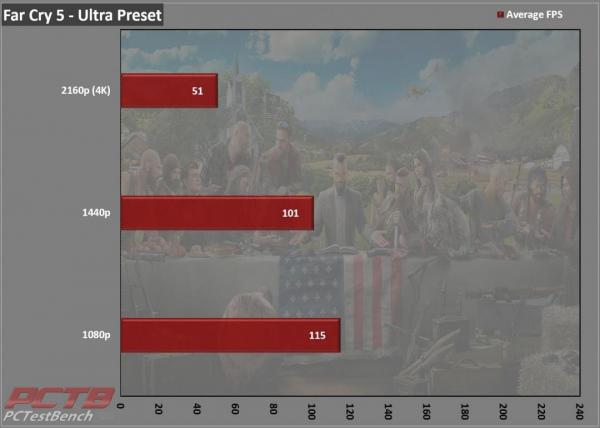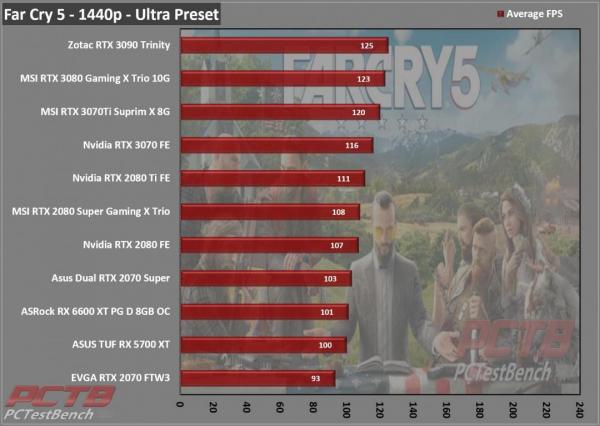 4K maxed out is starting to push the limits a bit, but we still see a playable 50+ average frame rate. Drop to 1440p or 1080p and the 6600 XT Phantom Gaming handles this scenic stroll through a fictional Montana readily.
Far Cry New Dawn
Face off against the Highwaymen and their leaders, the Twins as you fight to survive in a post-apocalyptic frontier. Form unexpected alliances, build a deadly arsenal of makeshift weapons using the remnants of the old world.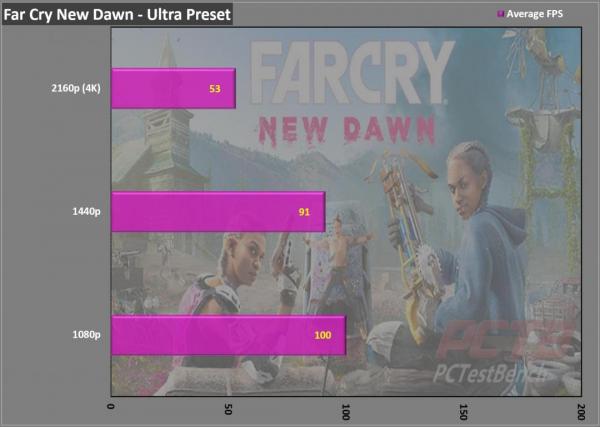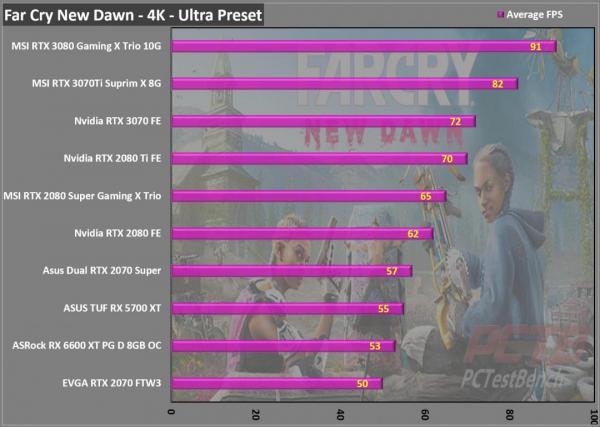 Far Cry New Dawn is going to run well at 1080p or 1440p, and even 4K isn't out of range with a slight reduction in settings from max.
Shadow of the Tomb Raider
Experience Lara Croft's defining moment as she becomes the Tomb Raider. In Shadow of the Tomb Raider, Lara must master a deadly jungle, overcome terrifying tombs, and persevere through her darkest hour. As she races to save the world from a Maya apocalypse, Lara will ultimately be forged into the Tomb Raider she is destined to be.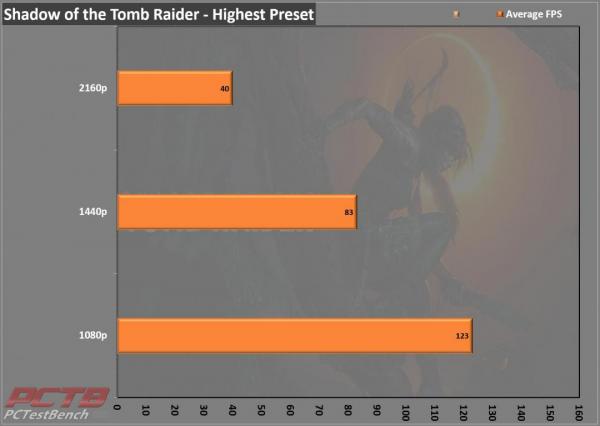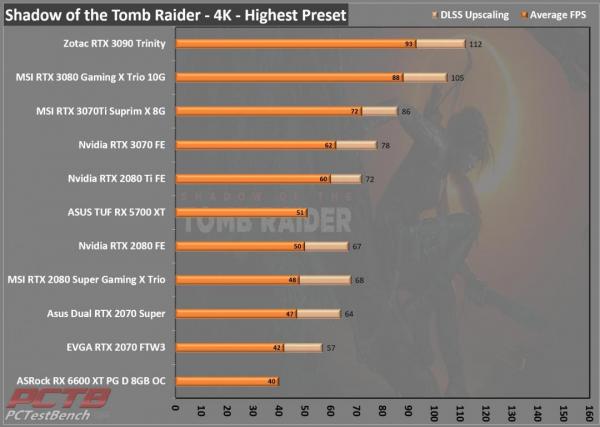 Shadow of the Tomb Raider is quite playable at 1440p and even 4K is doable if you knock the eye candy down a touch. For this type of game, even 40 FPS isn't terrible if you are gaming on a variable refresh rate display.
Sid Meier's Civilization VI
Originally created by legendary game designer Sid Meier, Civilization is a turn-based strategy game in which you attempt to build an empire to stand the test of time. Become Ruler of the World by establishing and leading a civilization from the Stone Age to the Information Age. Wage war, conduct diplomacy, advance your culture, and go head-to-head with history's greatest leaders as you attempt to build the greatest civilization the world has ever known.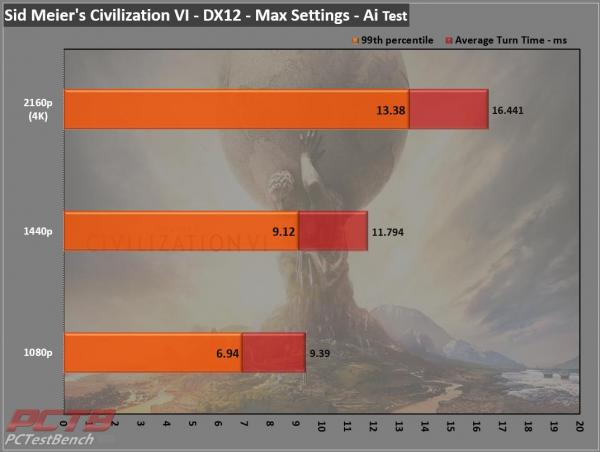 The RX 6600 XT Phantom Gaming provides great frame rates with 4K averaging just under 60 FPS on average and 1080p going much faster than this type of game needs.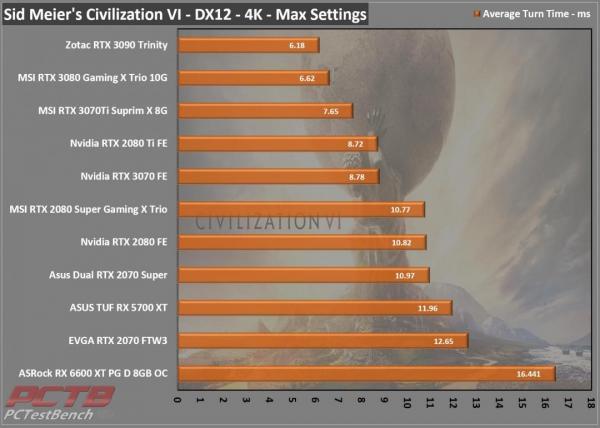 Comparatively, It won't win any records, but Civ 6 is going to be an enjoyable time, even at higher resolutions.
Quake II RTX
Quake II RTX is a cutting-edge, ray-traced reimagining of id software's old school classic, by NVIDIA's Lightspeed Studios. Global lighting effects, including realistic reflections, refraction, shadows, ambient occlusion, and global illumination are a result of the path-traced simulation of light.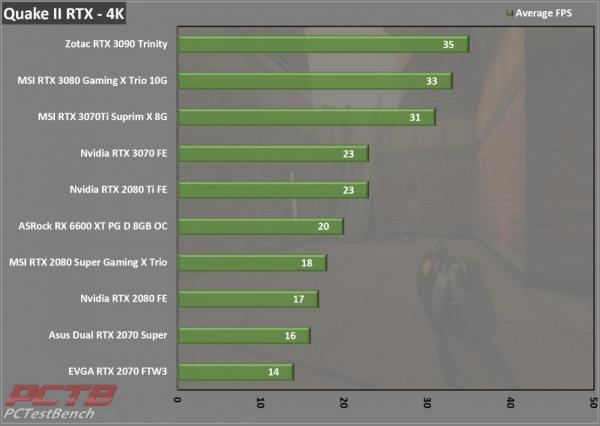 We typically test Quake RTX at 4K, so keep in mind that dropping down to 1080p or even 1440p will provide a much better experience if you are interested in taking a classic title for a test drive in its new Ray-traced glory.
Minecraft with RTX (Beta)
Minecraft with RTX brings fully path-traced rendering, physically based materials, and NVIDIA DLSS 2.0 to Minecraft, delivering bleeding-edge visual fidelity and realism that can be experienced on all GeForce RTX GPUs.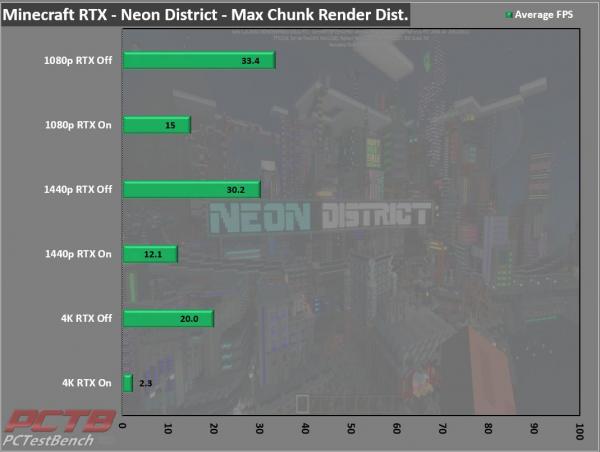 Well… That was pretty rough. Keep in mind that this is ENTIRELY ray-traced and is incredibly demanding as far as RTX titles go. You can make it playable at 1080p or even 720p if you back the settings and render distance off a bit, but raw ray tracing performance is not really what the 6600 XT is all about.
Crytek Neon Noir RTX Benchmark
Neon Noir was developed on a bespoke version of CRYENGINE 5.5, and the experimental ray tracing feature based on CRYENGINE's Total Illumination used to create the demo is both API and hardware agnostic, enabling ray tracing to run on most mainstream, contemporary AMD and NVIDIA GPUs.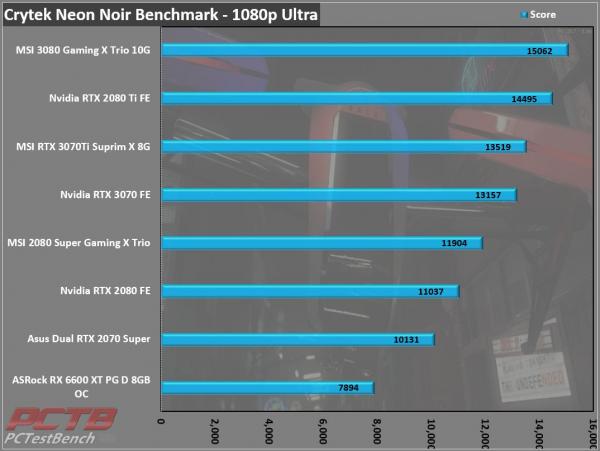 Even at 1080p, Heavily ray-traced games are going to be difficult to run at satisfactory frame rates.