Tech News
ZADAK Unveils SPARK PCIe Gen 3×4 M.2 RGB SSD
up to 2TB with Stunning Aluminum Heatsink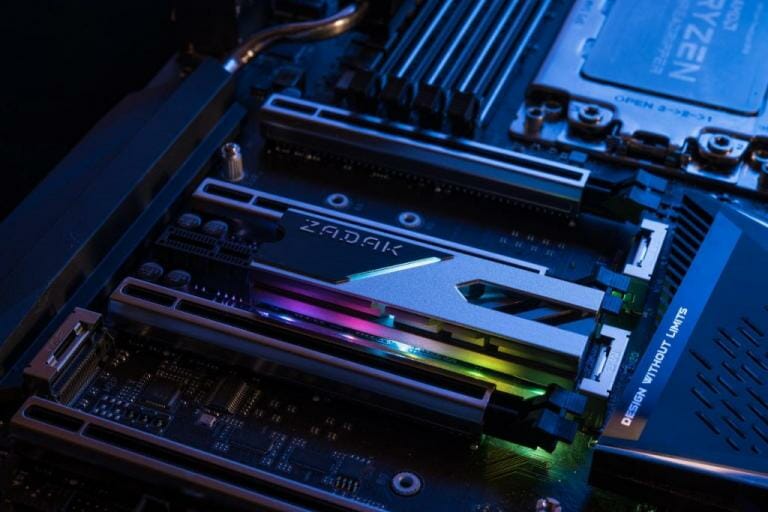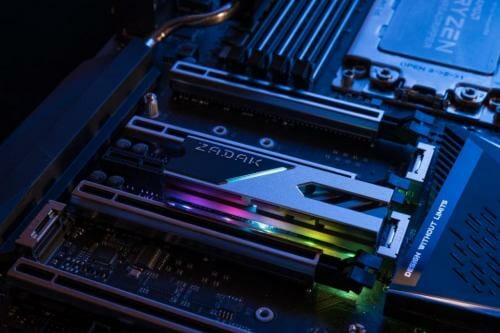 June 9, 2020 – Taipei, Taiwan – ZADAK, a leading provider of PC enthusiast components, unveils the SPARK PCIe Gen3x4 M.2 RGB SSD. As the company's first PCIe M.2 SSD, the SPARK PCIe M.2 captivates high-end PC users through its excellent compatibility with the latest Intel and AMD platforms and top-rate sequential read and write speeds of 3,200/3,000MB/s, respectively. In addition, the SPARK PCIe M.2 SSD was engineered with a stunning aluminum heatsink and features eye-catching customizable RGB lighting.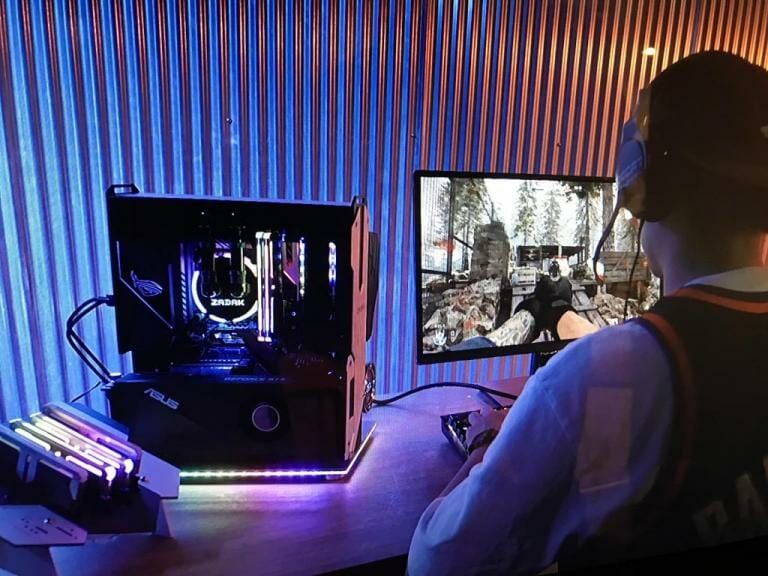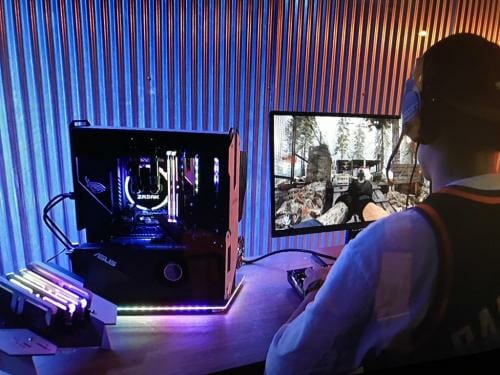 Top Performance for the High-End User
The M.2 slot of the SPARK SSD is highly compatible, a perfect fit for those looking to upgrade their PC. It also delivers an impressively fast read speeds of up to 3,200MB/s and write speeds of up to 3,000MB/s. ZADAK's SPARK PCIe M.2 is available in 512GB, 1TB, and 2TB capacities. The SPARK PCIe M.2 RGB SSD is backed by a 5-year warranty.
Cool Looking Aluminum Heatsink
The SPARK PCIe M.2's heat spreader showcases ZADAK's exceptional craftmanship; it is the result of a rigorous production process of diamond cutting, sand blasting and aluminum extrusion. Because of this, the SPARK PCIe M.2  achieves exceptional qualityand design that follows ZADAK's original design, resulting in an insurmountable heat dissipation of up to 35%. In addition, the ARGB lighting illuminates the SPARK SSD, creating a brilliant glow over the motherboard and can be synced with ASUS, MSI, Gigabyte, and ASRock software controls.
Built-in S.M.A.R.T
Helping extend its lifespan, the SPARK SSD contains built-in Self-Monitoring, Analysis and Report Technology (S.M.A.R.T). S.M.A.R.T provides users various reports on the status of their drive, allowing them to anticipate any inefficiencies or imminent failures that could lead to data loss. This technology is a type of global Wear-Leveling that notifies users on the storage device's operation so the user can make preemptive adjustments for optimal performance, and thus, prolonging the longevity of the SSD.
ECC Data Protection
The SPARK SSD is equipped with Error-Correcting Code memory (ECC) for stable data protection. Users will be worry-free knowing the integrity of up to 72bit/1kb of data will be protected by the single-bit error immune memory system. Now detecting and correcting mistakes that occur in data memory will be accomplished without the need of additional computing sources.
The SPARK PCIe Gen 3×4 M.2 RGB SSDs will be available in late July 2020, MSRP of $119-389 USD for 512GB to 2TB. For more information, please visit: https://www.zadak.biz/products/content/65
Connect with us
Website: www.zadak.biz
Facebook: https://www.facebook.com/ZADAKGlobal/
Instagram: https://www.instagram.com/zadakofficial/
ABOUT ZADAK
ZADAK is a high-end custom water-cooled PC brand founded by a group of designers, modders, and engineers in the autumn of 2015. Original design, craftsmanship, and beyond the boundary are the core values of ZADAK. We want to create a custom water-cooled computer which is sophisticated and elegant, just like an artwork, an enjoyment. We also want to create something that is easy for you to assemble your own fantasy PC.
After years of development, tons of experiments and prototypes, ZADAK finally settles on a design that would be the key of why we are able to make the water-cooled computer so compact. ZADAK hopes that you will get as much fun out of building your own fantasy PC as we do.