PC Memory
Viper Steel RGB DDR4 32GB (2 x 16GB) 3600MHz Review
Packaging & A Closer Look
Viper Gaming's Viper Steel RGB DDR4 UDIMM's come in a black box with RGB edged windows showing the modules inside. The sticker in the top right corner lists the speed and capacity. Inside there is a clamshell pack with both modules and a Viper Gaming sticker.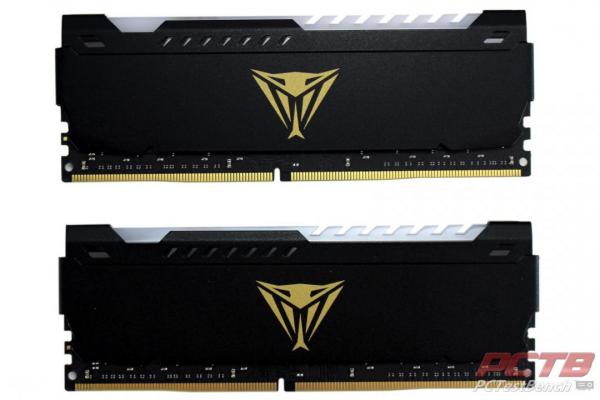 Each module is completely covered by a heat spreader with a textured matte black surface rather than the namesake dark grey brushed metal finish. The Viper head logo is painted right in the middle of each side.
The top edge of each module is a milky white plastic and has a raised fin pattern on one end, while the other side is smooth and features the Viper Name.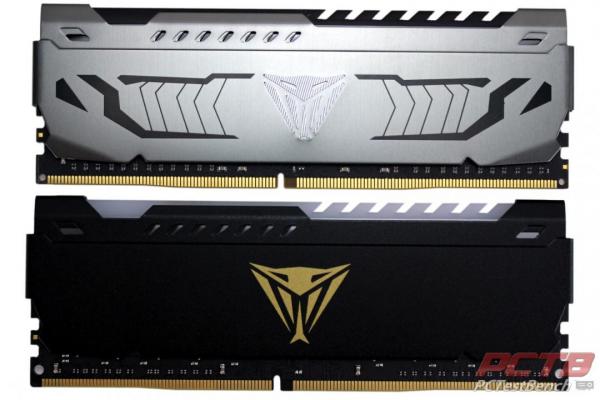 The black PCB underneath ends in the typical DDR4 edge connector with gold plated contacts. Once installed, very little of the PCB is visible though. I really love the new paint job, but personally, I kind of wish they kept the metal Viper head of the original Steel kits instead of just painting it on the new black heat spreaders on the RGB version.
Here are a few more shots of the memory lighting up. Viper has tested compatibility with ASRock, MSI, Asus, and Gigabyte's Motherboard RGB Sync programs, so you don't need extra software to customize your lighting.