Other Tech
TUNAI Wand aptX Low Latency Long Range Bluetooth Transmitter
Bringing Bluetooth to old tech
Introduction
Technology has figuratively shrunk the world as we know it. Twenty years ago, to call overseas and your only option was a collect call at a cost of nearly $5 a minute. Today, we have social media and applications such as Skype and Discord to keep us connected to our friends and family worldwide. In this day and age, connectivity is everything. Whether it's fast internet, cell phones, mobile hot spots or just a simple Bluetooth connection, we're all connected all the time. But there are some old devices that still work great but lack features such as Wi-Fi and Bluetooth. For devices such as this, there is the Tunai Wand.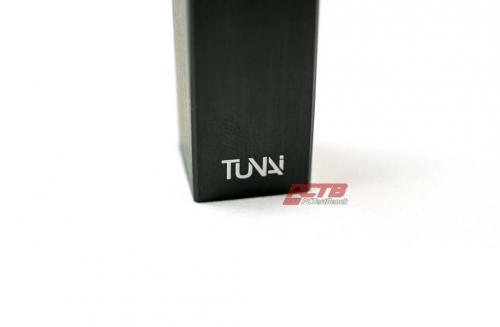 The Tunia Wand is a low-latency Bluetooth 5.0 transmitter that allows you to connect to any non-Bluetooth audio device like your TV, game consoles, home stereo or even your PC. With the Tunai Wand you can connect up to two Bluetooth headphones to any device that uses either an auxiliary, USB Audio or an optical S/PDIF port. I will admit, at first, I was unsure how useful the Wand would actually be. Just about everything you can imagine these days has Bluetooth. So, why would I need a Bluetooth transmitter? Well, there were several reasons why the Tunai Wand would come in handy. So, let's find out what those cases may be.
Specifications:
Bluetooth 5.0
Profiles: A2DP, AVRCP
CODEC Support: aptX, aptX Low Latency, SBC
Operation Range: Up To 164 Feet (50 Meters) Open Air
Dual Link CODEC Support: aptX, aptX Low Latency, SBC
Max Device Connection: 2 devices
Audio Input: Analog, Optical S/PDIF and USD
Weight: 0.77 oz/22 grams
Product Dimensions: 0.67" x .067" x 2.98" (17mm x 17mm x 75mm)
Packaging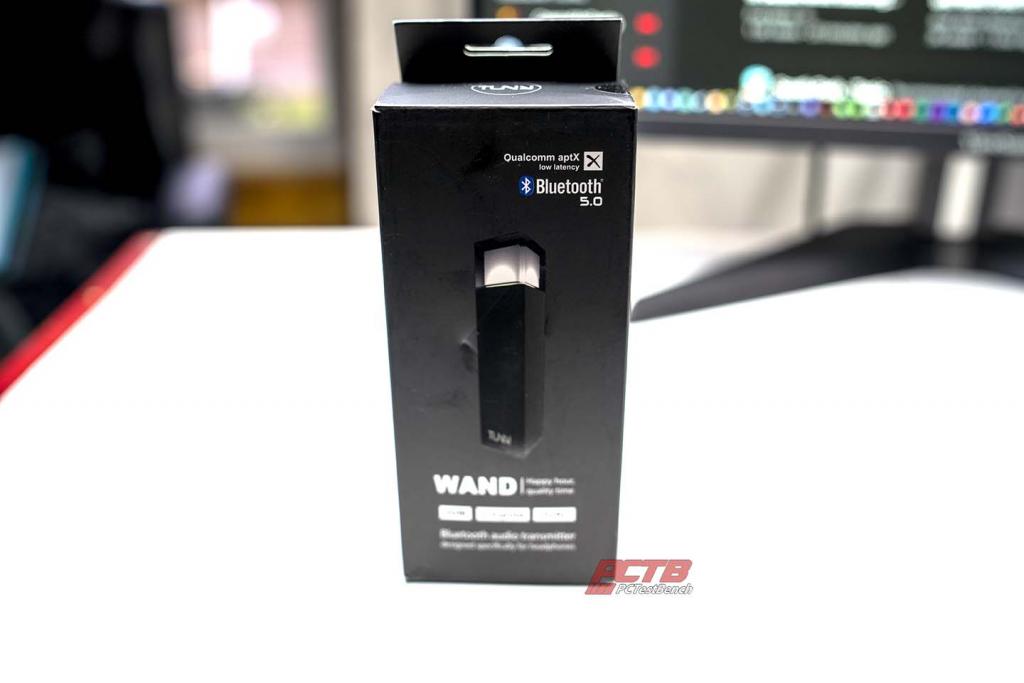 The front of the packaging has an image of the actual Tunai Wand centered with the Wand branding and the phrase Happy Hour, Quality Time. Printed directly below. Across the top, Tunai advertises a couple of the key features of the Wand. These features include Qualcomm aptX low latency and Bluetooth 5.0.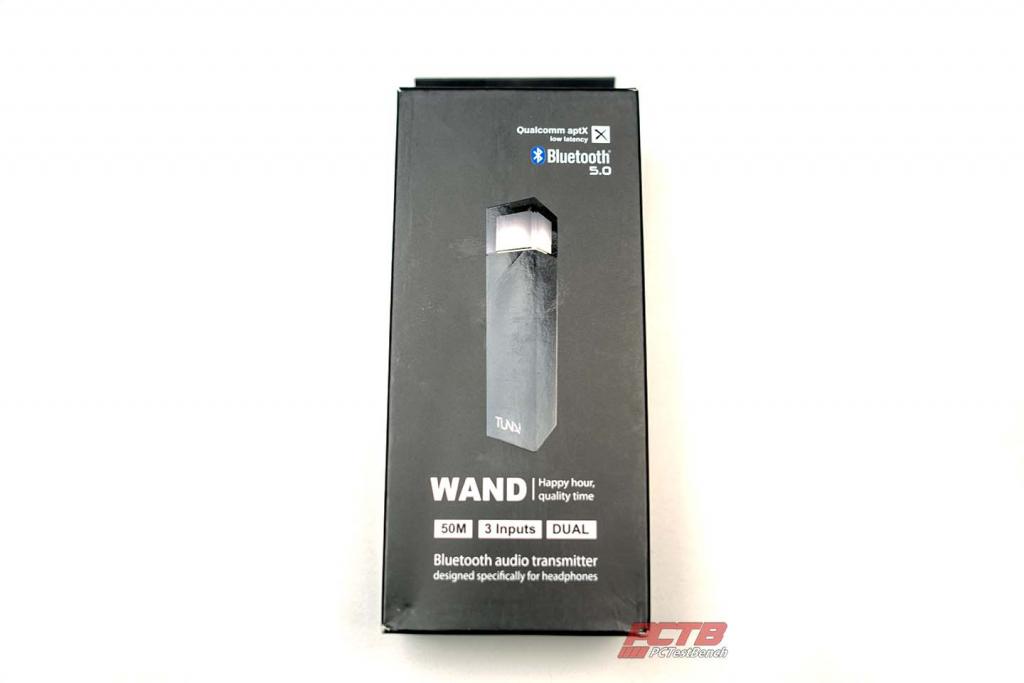 The rear of the box has a list of the key features of the Tunai Wand, printed in four languages. The back of the packaging also lists the technical specifications for the Tunai Wand.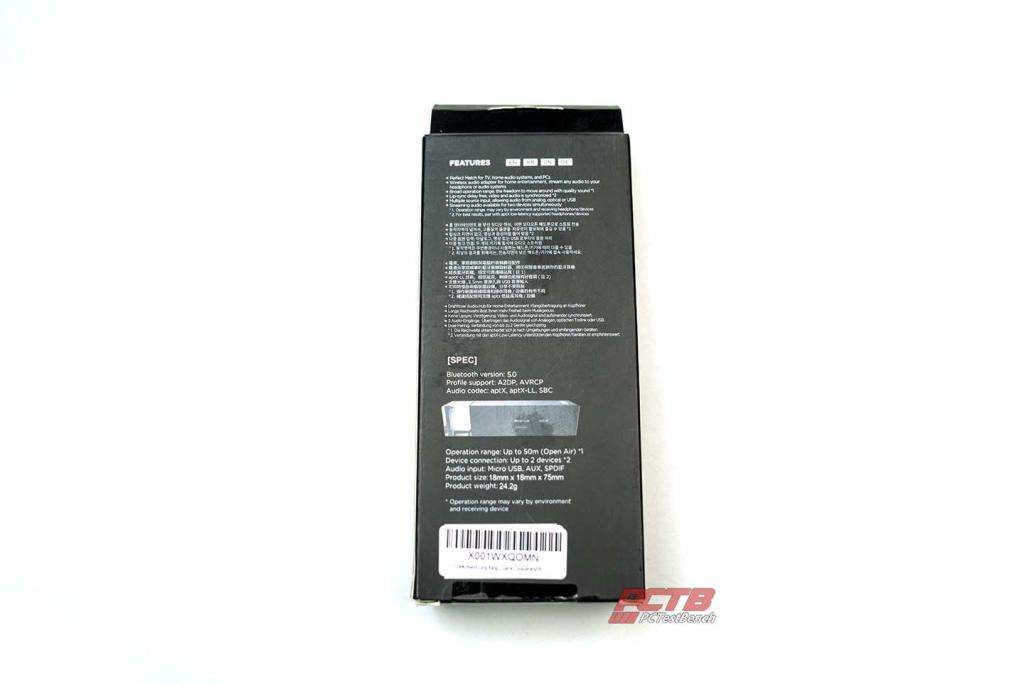 The internal packaging comes with the actual Tunai Wand, as well as a small anti-slip pad that can be affixed to the Wand. There is also a 3.5 mm to RCA cable, a micro-USB cable and a quick start guide to help you connect your devices to your Tunai Wand.
A Closer Look at the Tunai Wand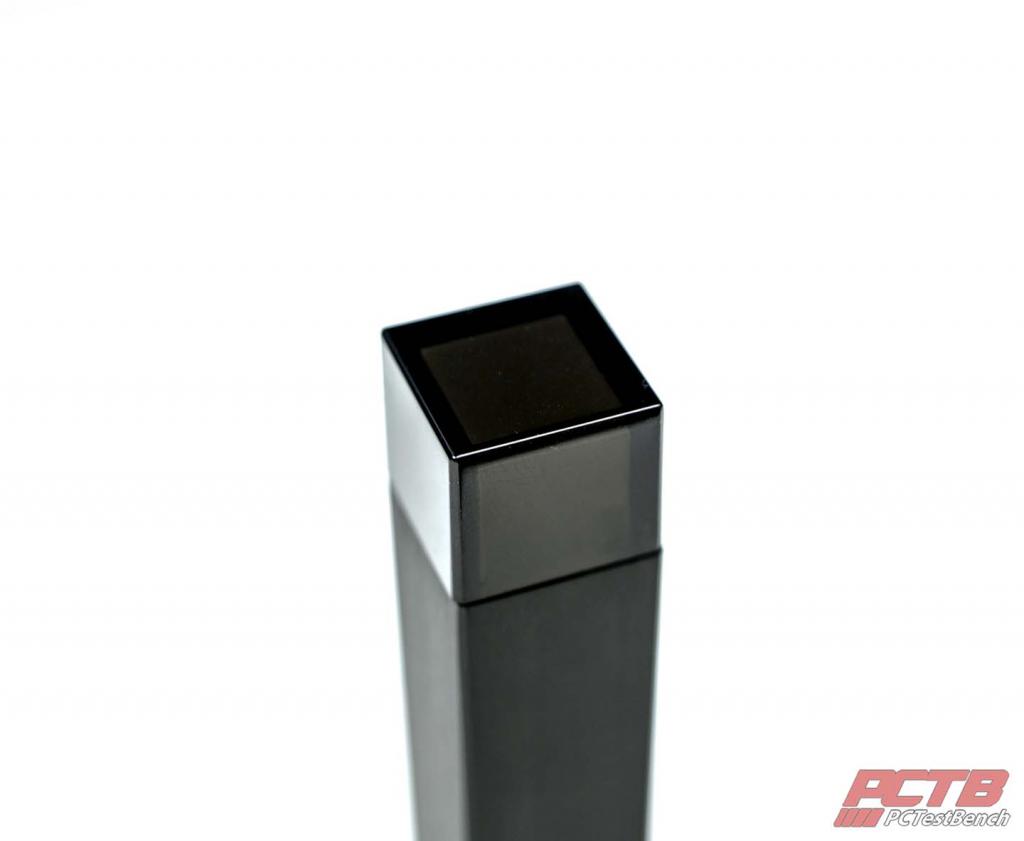 The Tunia Wand is very small, about the size of a Bic Lighter. Measuring only 0.67" x .067" x 2.98" and weighing just 22 grams, it fits in the palm of your hand easily. It makes it very easy to bring the wand with you pretty much anywhere you go. With the Tunai Wand, you can connect up to two different devices to the Wand. So, even though your cell phone already has a Bluetooth connection, in combination with the Tunai Wand, you can connect two Bluetooth headsets to your phone.
The Tunai Wand has three inputs. The first is a micro USB port. The second is a 3.5 mm port and the third is an optical S/PDIF port. So, the Wand can be hooked up to multiple devices at the same time. However, you can only use one device at a time, obviously. The side of the Tunai Wand is also magnetic, so it can easily attach to the side of your TV, surround sound receiver, PC or any other metal surface.
The Tunai Wand runs Bluetooth 5.0. This means the Wand is compatible with pretty much every Bluetooth device on the market today. However, newer speakers or headphones may require a firmware update. For example, my daughters Apple Airpods required a firmware update before they'd work with the Wand, but the did eventually work.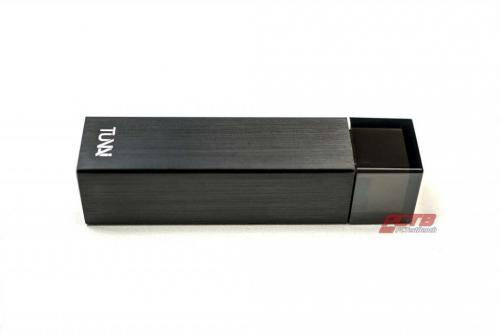 For devices such as the Airpods, that don't have volume control on them, the Tunai Wand can help with that too. Using the button on the top of the Wand, 2 presses of the Wand's button turns the volume up, and 3 presses turns the volume down.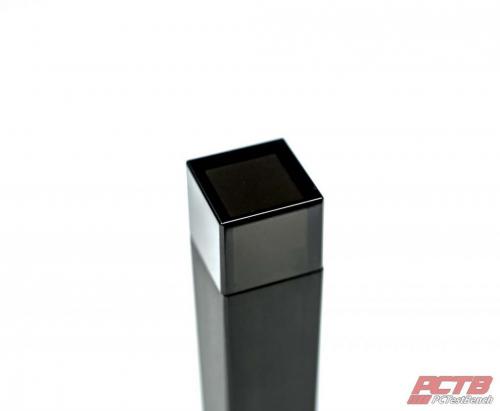 On the very bottom of the Tunai Wand, there is an optical S/PDIF port. This was my most used feature on the Tunai Wand as my old 5.1 Denon receiver doesn't have Bluetooth built-in. Using an optical cable, I hooked up the Wand to my receiver and was able to connect two Bose QuietComfort 35 wireless headphones to the receiver through the Wand.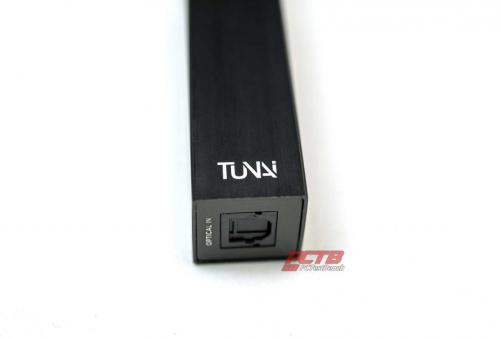 One of the biggest issues with Bluetooth would have to be latency. However, due to Qualcomm aptX low latency, it was hardly ever an issue. Qualcomm aptX low latency offers end to end latency of 32 ms over Bluetooth. Compare this to your standard Bluetooth connection with a latency of about 200 ms, and Qualcomm's aptX low latency essentially fixes the lip-sync issue that a traditional Bluetooth connection causes.
The Tunai Wand has an open-air max range of up to 164 feet or 50 meters. Keep in mind this is under ideal situations with little to no interference such as other Bluetooth devices or restrictions such as walls.
Testing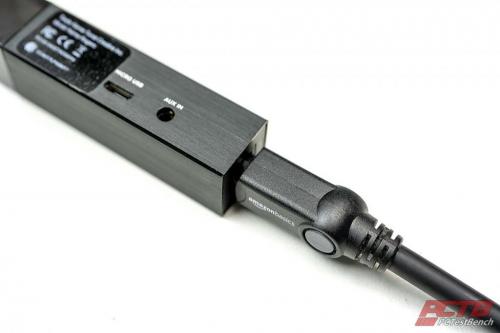 This isn't going to be testing in the traditional sense for an audio review. Generally, there are a few games we'd test, specific movies and songs. However, being a Bluetooth Transmitter, none of that matters. What matters in the case of the Tunai Wand is the actual connection, as well as the latency. So, we connected the Tunai Wand to a few older devices, all of which lacked Bluetooth as a feature.
The first of the devices was an old Denon 5.1 surround sound receiver, the Denon AVRT-E300. This receiver was set up to an old Samsung 7500 series smart tv. We hooked up the Tunai Wand through the optical S/PDIF port on the receiver. Using the Tunai Wand, we hooked up both my Bose QuietComfort 35 headphones, as well as my wife's JBL Live 650 BT headphones to our receiver. We watched several hours of TV, plus a few movies. The Qualcomm aptX low latency allowed for near-perfect audio sync. We also hooked the Tunai Wand up to the TV in our bedroom. Which is where it now lives.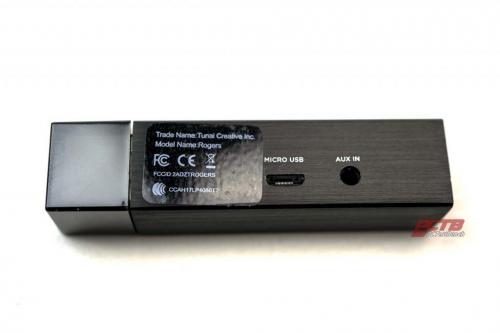 Next, I plugged the Tunai Wand into my testbench via the 3.5mm auxiliary port. This was by far my personal favorite use case for the Tunai Wand. The Qualcomm aptX low latency worked flawlessly. I'd say a good 90% of the content I take in is through my computers via YouTube. While I'm working, I have headphones on, watching or at least listening to YouTube videos. While watching videos or gaming, the audio sync was excellent through the Tunai Wand.
Final Thoughts and Conclusion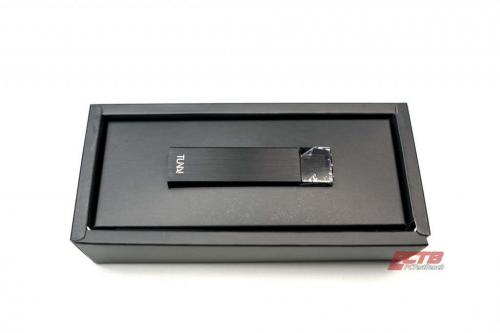 My overall experience with the Tunai Wand was definitely a positive one. The Qualcomm aptX low latency was without a doubt the highlight of the Tunai Wand, allowing for excellent audio synchronization. With how much we take for granted the fact that everything comes with Bluetooth these days, it's great to be able to add the convenience of Bluetooth to older devices that still work great but lack certain features.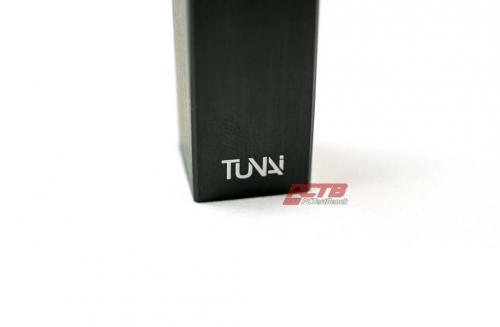 Bluetooth is one of the many things we take for granted today. We just assume that every device we own is now Bluetooth enabled. So, a device as simple in idea as the Tunai Wand can not only make your personal time more convenient and enjoyable but in the long run, can also save you money. To replace our Denon receiver with something comparable would cost us upwards of $500 USD. Kind of pointless when our receiver works just fine. But, for an MSRP of only $59.99, we have the ability to add that one missing, but very useful feature in Bluetooth to not only our receiver but any other device around the house. Plus check around and you may find the Tunai Wand on sale. At the time of this review, the Tunai Wand is only $54.99 on Amazon.
The Tunai Wand is found a permanent home in our living room, hooked up to our TV. This also happens to be the same room our home theater PC lives. Our HTPC doubles as our VR machine. So it's great for the wife and I to be able to sit on the couch and watch a movie together in peace and quiet, even when the kids on playing FNAF in VR, very loudly and right next to us. The Tunai Wand was one of those samples I was at first unsure how to go about reviewing. Now, the Tunai Wand is one of those devices I can't imaging living without.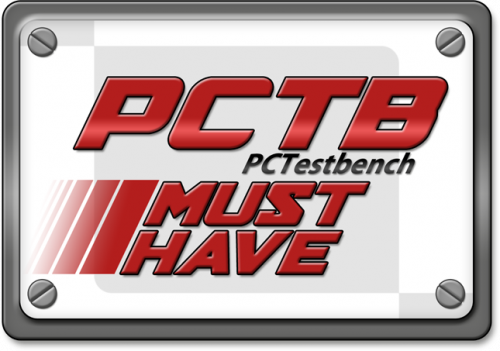 TUNAI Wand aptX Low Latency Long Range Bluetooth Transmitter