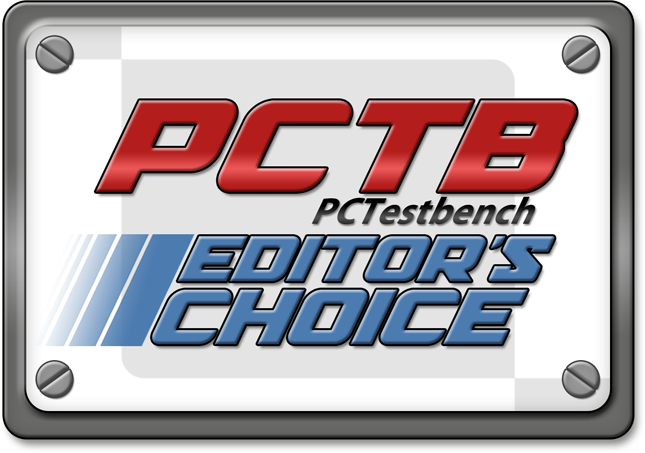 A little about PCTestBench
is that we are all about PC hardware reviews and the latest news on computer hardware. We keep you updated with pc hardware reviews, technology news, and articles. Check out our social media outlets.
Review Contact Information
If you like to submit an item for review to PCTestBench.com, please be advised that the following circumstances do apply.
All submitted items will be reviewed. We will not give a false-positive or complimentary review to any product submitted to PCTestBench.
Unless otherwise discussed, we are not required to review your product within a certain amount of time. We will make every effort to publish the review as soon as feasible, but due to unforeseen events or personal commitments, this may not always be possible. We are not liable for any costs for us to receive the reviewed product.
Terms for us receiving the review item will be decided at the time of the arrangement.
Unless otherwise discussed it will be assumed that all review items are given to PCTestBench in goodwill, at no charge, as a review sample.
Please go to our contact page to submit a product review request for details regarding review items.
---
Advertising on PCTestBench.com
Thank you for your interest in advertising on PCTestBench, we would be pleased to customize a successful ad campaign to your specific needs.
Visit our Ad Opportunities Page
---
PCTestBench Staff
Dewayne Carel:
CEO, Case Modder, and everything else.
Email: dewayne (at) pctestbench (dot) com
Damon Bailey: Hardware Reviews and Videos
(at) pctestbench (dot) com
James Kier: Hardware Reviews and Videos
Email: james (at) pctestbench (dot) com
Kristin Bailey: Social Media Editor / YouTube
Email: kristin  (at) pctestbench (dot) com
Tom Brokaw: Senior Partner/Senior Product Reviewer, GPU and Networking Editor
Email: tom (at) pctestbench (dot) com
Alex Lusakhpuryan: IT and hardware reviewer
Email: alex (at) pctestbench (dot) com
Paul Malfy: Hardware Reviews and Videos
Email: paul (at) pctestbench (dot) com
---
Writers
PCTestBench is always looking for articles that will help our members. If you have a modding guide, product review, or some general information, please go to our contact page. All articles posted on the behave of any contributor are the sole opinions and thoughts of them and may not reflect the thoughts of the Staff or website PCTestBench. All contributors are freelance writers and are not affiliated with PCTestBench in any way. They are allowed to participate in all contests, giveaways, modding competitions, and other items.
---
How We Test
Here at PCTestBench, we try to give you a real user perspective on the products by using them in real-life testing. We use testing software that you can easily get and use from the internet for free or for a very low fee. We also test the products as a real person would use them. PCTestBench does not plug it in, play with it for an hour or two, and then write a review… does that sound like enough time to get to really know the hardware? Typically we like to have our reviewers use the item for a minimum of a week, to let ourselves get more comfortable with it.
Some items will be placed on our open test benches to test them for ease of access or other reasons why. We will try to install hardware into every case we test, but we may not always run the hardware as we are mostly trying to find hardware install issues. So some of the hardware we install may not be the latest and greatest, but it will be very close to what the typical computer user setup would be.
We try hard to give you, our reader, a true look at the product and how it is meant to be used. We hope that with the information we give you that you will be prepared to make an informative decision on your next purchase.
---
Our Review Scoring System
Our reviews are given ratings on how they perform.
Awards are based on the reviewer's overall review of the product and recommendation on the purchase of the item.
"Recommended Hardware" – This award is used to say that we stated you will be happy with the product in which it was intended to be used as not beyond that.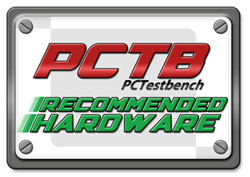 "Must Have" – This award is used to say that we believe that you will be very happy with the product in which it was intended to be used as and that we highly recommend it.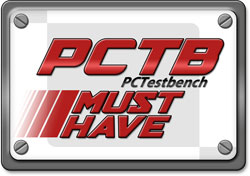 "Editors Choice" – This award is the highest and we believe that you will be very happy with the product in which it was intended to be used and that we give it our highest recommendation for it. It can also be used on a product that might be new and "groundbreaking".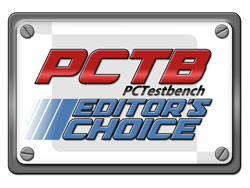 ---
Display Ads
We use third-party advertising companies to serve ads when you visit our website. These companies may use information (not including your name, address, email address, or telephone number) about your visits to this and other websites in order to provide advertisements about goods and services of interest to you. If you would like more information about this practice and to know your choices about not having this information used by these companies, please go to http://www.google.com/privacy_ads.html
Please visit our Privacy Page for more information.